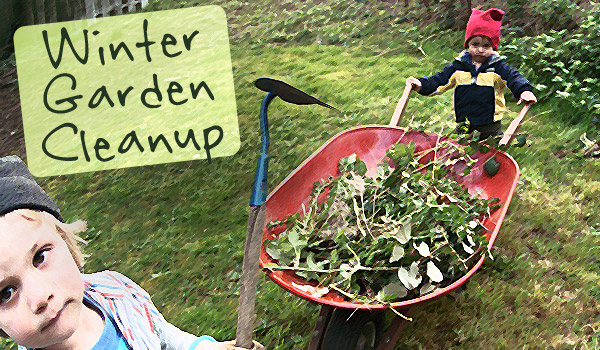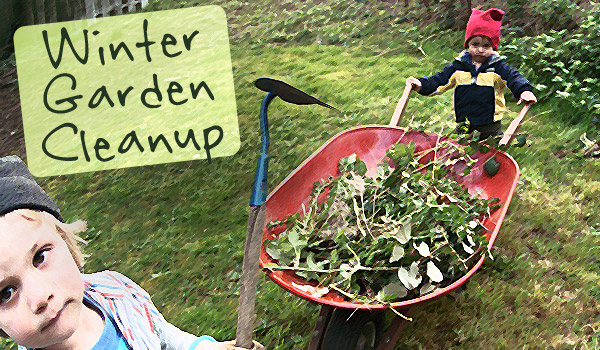 Cary, NC — Despite the recent snow, days are getting longer and and this weekend might be a good time for your Winter Garden Cleanup.
Winter Garden Cleanup
Winter Garden Cleanup is a couple hours of light work that sets you up from a great garden all spring.
Like it has been all winter, the weather forecast is a little sketchy. We may get ice showers on Saturday. Or it may be in the 50's and partly sunny. Sunday may reach the 60's.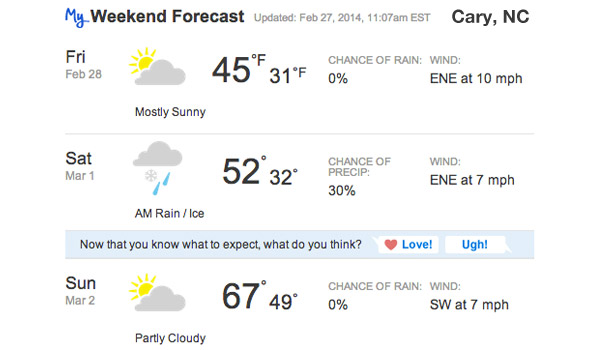 It's been a while since the weather was conducive to gardening, so there may be a fair amount of cleanup to do.
Dead Branches
The ice storms over the past few weeks have probably left a number of dead branches on the ground or dangling from trees and shrubs. Clean 'em up.
If you have any broken limbs dangling from otherwise healthy plants, cut them off now before they became a welcome doorway for insects.
Cut Back Tall Grasses
Many tall grasses need to be pruned back severely as part of your Winter Garden Cleanup. That means hacking off as much of the dead stuff above ground as possible.
In my yard, I cut back the giant Pampas Grass and the equally giant Zebra Grass, both over 6 feet tall.
Wear gloves, as the leaves can be sharp-edged (particularly Pampas grass).
Too Soon to Prune
In case you were wondering, it's really too soon to prune most shrubs. As noted above, remove any dead or damaged wood, but wait at least a month to trim for shape.
Dead Perennials
By now, all the tender perennials from last year are quite dead above the ground. Pull off the dead stalks of daylillies, sedum, marigolds or anything else that's rotting in the garden.
Dead stuff adds to nutrition to the soil, but it's also a shelter for pests.
Fertilize
If you're ambitious with your Winter Garden Cleanup, dig a little solid fertilizer into your garden beds. Be careful not to damage bulbs or tubers or anything underground.
If you planted spring flowering plants in the fall, by all means give them some fertilizer. You can also pound a few tree spikes into the ground out near the drip line.
Sharpen Tools and Replace Supplies
Get that lawnmower fixed before the big rush. Replenish supplies of potting soil and plant food.
Take advantage of the (potentially) warm first weekend in March and get your Cary garden ready for spring.
——————————————————————————————————————–
Photo by Sarah Gilbert. Weather forecast grab from The Weather Channel.
——————————————————————————————————————–
CaryCitizen is sponsored in part by Thai Spices & Sushi, located in Preston Corners.
https://carycitizenarchive.com/wp-content/uploads/2014/02/winter-garden-cleanup.jpg
350
600
Hal Goodtree
https://carycitizenarchive.com/wp-content/uploads/2020/03/cc-archive-logo-450-v3.png
Hal Goodtree
2014-02-27 14:44:32
2020-02-24 19:02:44
Winter Garden Cleanup