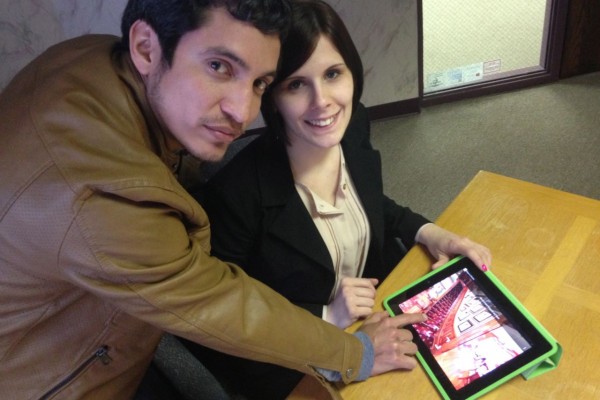 Cary, NC — Consumers are very comfortable ordering merchandise online, in fact more than 80% of all purchases begin with an online search. Now you can search for business and also take a virtual tour from the comfort of your home computer or mobile device.
Google Virtual Tour now allows consumers to do just that.
Google Virtual Tour
Google Maps Business View, aka Google Virtual Tour or Google 360, creates a virtual tour of a business.
Google operates the platform that hosts the tours and certifies photographers to be able to offer the service. The virtual tours appear alongside your listing on Google Maps (genius!).
Photographers take an online training course which teaches them how to set up the shots and upload them and where the panoramic shots are stitched together to appear as a seamless navigation.
Ever used Streetview in the Google maps menu? This is Streetview for the inside of a business.
Using the virtual tour, a site visitor can literally walk around a business, through hallways, into conference rooms, looking at store shelves and restaurant seating. Museums are getting into Google Virtual Tour as well.
I first heard of this concept at a Morrisville Chamber meeting when I learned that photographer Charles Register had become certified to offer the service. One of his first clients was the Morrisville Chamber itself.
Charles has been a professional photographer for over 25 years. He stumbled on the concept in a Craigslist ad that Google posted to the Raleigh market. He asked some questions, and was invited to take the training. He passed a test which involved taking three test shoots and then uploading them to Google where they work their magic to stitch the photos together.
The next step was another ten photo projects after which Google fully certified him to represent the product.
Not Just Anyone Can Do It
These days where everyone with an iPhone thinks they are a photographer, Charles points out that the photo shoot is more than just clicking pictures. Most shoots require at least 5 set-ups using a fish-eye lens on a digital SLR camera stationed on a tripod. Each set-up consists of about 12 shots from that spot.
As a professional, Charles sets the stage to make sure he captures the company in the best possible light. See some of his virtual tours:
A basic set of 5 locations made into a tour start at $450, but shoots of places with several rooms to view, or indoor and outdoor settings go up in price from there.
I met Krystyl Boyle and her partner Pat Garcia of Pix4Biz through the Heart of Cary Association. They have been creating these tours for different Town of Cary venues and most recently set up a shoot for the newly opened Cary Theater in Downtown.
Pat had experience shooting for magazines and doing photo and website work in Miami before relocating to Cary last year. Pat mentioned that he enjoys staging the shoot. He consults with the client to determine what is the most important aspects of the business to highlight. From this consultation he and Krystyl determine how many set-ups will be needed to cover the business seamlessly. See some examples of Pix4Biz virtual tours:
Increased Search Ranking
Pat also explained the importance of these tours in how a business will be viewed in an online Search. When a typical category or business name is searched, most results do not have an accompanying photo. With a Google virtual tour, that tour shows up to the right of the business name and can be viewed right from the search window.
That's a big advantage when you want your business to be clicked on, and looked at. He added that the virtual tour increases the search ranking even if a company does not have a website. Google also creates a url for the tour. If clients do have a website, the tour can be imbedded to play within the site as well.
Pix4Biz started offering the service in June and has about 30 projects behind them, averaging about 3-4 per month.
I asked Pat why he would choose to do something like this. He answered that Google is a huge brand and they are hungry for content. They offer a high quality service and lastly that it is free for the photographer to use the tool, and can offer clients an affordable product. Google offers the service for free because Google benefits from the content on its search pages.
What Types of Business Benefit
Almost any business that has an actual location that customers will visit can benefit. Dentists, doctors, retailers, restaurants, facility rental space, parks, event venues, apartment complexes, and of course it has been in use in the real estate market for years.
Next time you do a Google Search, see if any of the results have a Google virtual tour. Now that you know about it, and the product is growing, you will begin seeing more of these in your online searches. These tours can be a difference -maker for brick and mortar businesses.
——————————————————————————-
Story and photos by Lindsey Chester.
https://carycitizenarchive.com/wp-content/uploads/2014/03/Pat-Krystyl-e1394648328885.jpg
400
600
Lindsey Chester
https://carycitizenarchive.com/wp-content/uploads/2020/03/cc-archive-logo-450-v3.png
Lindsey Chester
2014-03-25 17:33:15
2019-12-08 10:11:23
Business: Google Virtual Tour