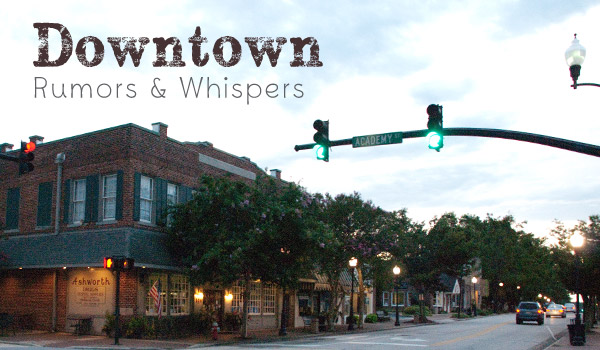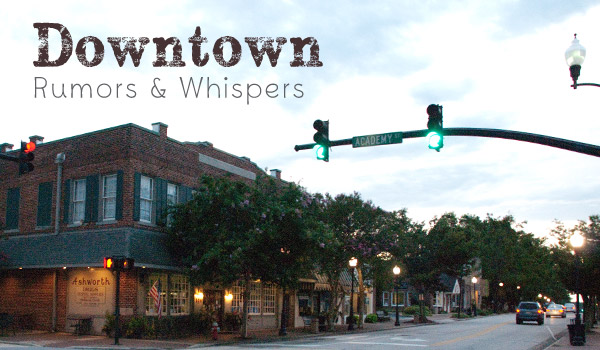 Cary, NC — Lots of buzz items circulating in downtown Cary. Here's a roundup of rumors and whispers.
Downtown Rumors & Whispers
In this context, I'd classify a rumor as information not yet confirmed. Circumstances may change, and the outcome may not be as predicted. But it's nice to know what was in the mix before the concrete was poured, so to speak.
A whisper, on the other hand, may be info that is out there, but not widely known. It's a whisper in the sense of barely audible, as opposed to a secret.
Bottle Shop & Bar for Mitchell's Pharmacy
The Craft Beer Bottle Shop and Bar may be coming to the storefront next to The Cary Theater on West Chatham Street downtown, formerly Mitchell's Pharmacy.
Town staff put out an RFP for the space and has recommended Craft Bottle Shop & Bar for a five year lease. This is big buzz downtown but you may not have heard about it, so it qualifies as a whisper.
You can read all about it (including the lease terms) on the Town's website at Consideration of Lease at 120 E Chatham Street.
Cary News Returns to Downtown
Also not a rumor. Staff has recommended leasing the second floor of The Cary Theater to The News & Observer, marking a return of The Cary News to the downtown after a 5 year absence. Town documents indicate six employees in the 1500 sq foot space and an annual rent of approximately $21,000 for three years. Read more:
Resolution of Town Council to Lease Suite 230 (PDF)
Mayton Inn – Delayed
The Mayton Inn, a planned boutique hotel on Academy Street, was originally set to open its doors in the Winter of 2014. But the first phase of construction – removal of an existing building on the site – has yet to begin.
According to our sources, HUD just came back with a final approval last week and has imposed another 2 week minimum delay before the Town can begin demolition. An objection was filed with HUD that has caused the last month's delay.
If the gears of progress continue their slow forward roll, demolition on the site could begin this summer. Construction is expected to take 12 months, so best-case opening for The Mayton Inn is now Summer 2015.
The Beehive in the German Bakery
One last rumor. The word downtown is that there is a giant beehive in the proposed German Bakery on East Chatham Street. Sources describe it as "very large" and in need of "environmental remediation." I think that means removing the queen to a new location to draw the bees away from the building.
As for the German Bakery, funding has yet to materialize to enable this project to move forward.
Thanks to CaryCitizen's many friends Downtown for hipping us to the buzz.
———————————————————————————-
Story & photo by Hal Goodtree.
https://carycitizenarchive.com/wp-content/uploads/2014/06/downtown-cary-news.jpg
350
600
Hal Goodtree
https://carycitizenarchive.com/wp-content/uploads/2020/03/cc-archive-logo-450-v3.png
Hal Goodtree
2014-06-10 13:55:28
2016-08-05 16:13:44
Downtown Rumors & Whispers