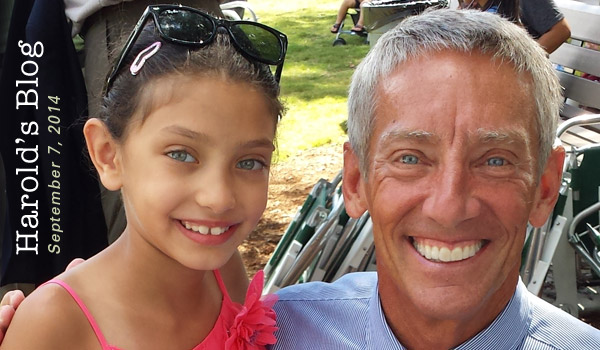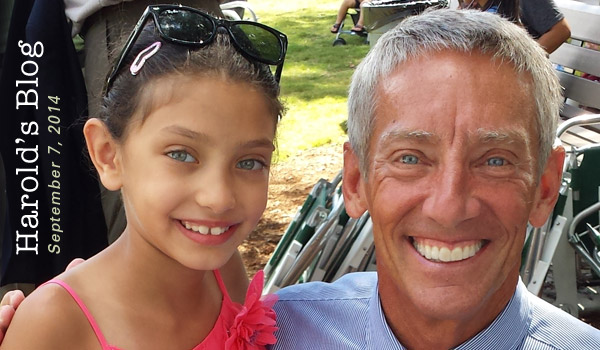 Cary, NC — This was a short week due to the Labor Day holiday.
Tuesday – Town Business & World of Beer
Tuesday I had my regularly scheduled weekly meeting with the town manager. Joining us was the assistant town manager. We mostly clarified issues brought up at last week's work session on the task force for disabilities, board appointments, building guidelines, and the winter retreat.
Later Tuesday I joined council member Smith for the ribbon cutting of The World of Beer in the Arboretum. As the name suggests, they had dozens of beers many of which are local. In addition, their food choices where created by chefs from their national chain associated with Outback. I would definitely recommend you giving this establishment a try. At the ribbon cutting were representatives from SafeChild. This is a non-profit group that focuses on preventing child abuse. You can find out more by visiting http://www.safechildnc.org.
Wednesday – Cary Chamber Annual Banquet
Wednesday I attended the annual Cary Chamber of Commerce banquet. I had the honor and privilege of sitting next to Secretary of Commerce and guest of honor Sharon Decker. We had met and worked together previously in an effort to bring the USTA to Cary. We had a great dinner and conversation. She is an incredibly sharp lady and North Carolina is blessed to have her in the position of Secretary of Commerce.
In her comments to the sold out crowd she talked about how Cary was doing so many things right and was a model to other communities in North Carolina. She even suggested a sister city program with other communities in North Carolina so they can learn from us.
In her speech she announced that the new Economic Development Partnership of North Carolina will be headquartered at 15000 Weston Parkway in Cary. This is the newly privatized segment of the Department of Commerce that will be responsible for all of the marketing and recruitment for the entire State.
In the awards portion of the banquet Brad Simmons was named ambassador of the year, The Umstead was named business of the year, and council member Robinson was named citizen of the year. The banquet ended at 9 PM.
Busy Saturday
Saturday I attended three events. The first event was the Capital Area Rally for Recovery. There are over one hundred non-profits in the area that are helping alcoholics and addicts in recovery. I along with the mayor from Chapel Hill made a few comments and committed help from Cary. You may not know this but Cary has police officers trained to assist citizens with issues related to addiction. In addition, we work hand in hand with the Wake County Mobile Crisis Unit. I left the event after about an hour.
Later Saturday I attended the Eid festival in downtown Cary. Eid is a religious holiday celebrated by Muslims worldwide that marks the end of Ramadan. I joined Congressman David Price in giving remarks. Here is an excerpt from my remarks:
"…we know that no matter how different our cultures may be, we still have so much in common. We all want good government, safe communities, a clean environment, great educational opportunities and respect. It's only through mutual understanding and respect that we can reach our full potential as a community and truly have a reason to celebrate…."
After making remarks, the founder of the festival presented the town a large oil painting from Morocco. I spent a little time talking with those in attendance and came across a Turkish family whose daughter was writing a paper about me in school. I didn't catch her name but did get a picture of us together (above).
Later Saturday afternoon I joined a few dozen people at a fundraiser for Mayor Pro-Tem Adcock who is running for NC House. Ms. Adcock will make a huge difference if elected and will be a fantastic representative of Cary and her district.
Emails from Town Staff
In emails from staff this week we were notified that contractors will begin installing the Town-wide Wayfinding signs on or about September 9. This is the second phase of our Wayfinding program, the first phase being focused on downtown. To see the type of signs that will be installed and their locations go to http://www.townofcary.org/Departments/fdts/facilities/Current_Projects/Town-wide_Wayfinding_Project.htm.
Staff also sent the 2014 fiscal year C-Tran Triennial Review Final Report. The report is prepared by the Federal Transit Administration every three years since we receive substantial subsidies for our service. At least two things are worth reporting: 1) no deficiencies were found which is the best "rating" or result we could receive and 2) there is some discussion of a planned operations and maintenance facility and associated grant funding that is included in our capital planning. This is evidence that our system is operating efficiently.
A Funny Story
Emails this week also included a funny story. I received an email from an individual that included the statement "I have lived in Oakwood Hills for over 10 years and I am sure you are familiar with the discontent…" Then the writer went on to ask that their neighborhood be annexed by Cary. I was surprised that there was a neighborhood that I had never heard of and that there were issues and that they wanted to be annexed. So I responded and apologized for not knowing about the problems. Then I explained about NC laws that prevent involuntary annexation and suggested they go through a petition process. I also copied the town manager and his staff and asked them to respond. The town manager confirmed my comments and asked a director to respond. The director made a few comments and asked a staff member to respond. This is very unusual for staff to go through that many levels. Finally the staff member responded with "I believe you contacted the wrong Cary. I believe you meant to contact Cary, Illinois." If that wasn't bizarre enough, I found that the unannexed Oakwood, Illinois government has pretty much shut down because of threats due to the proposed building of a power plant (see http://chicago.cbslocal.com/2014/08/27/closed-over-power-plant-fight-oakwood-hills-village-hall-to-reopen-next-week). And that is why they wanted to be annexed by Cary. So if you thought WE had problems…
Emails from Citizens
Emails from Cary, NC citizens this week included a complaint about our growth rate via my comments on this blog, a concern from a parent about getting his son enrolled in school, a concern about burglaries, a request to stop approving rezoning requests, and a complaint about radio encryption.
Get in Touch
This week is a regularly scheduled council meeting week. In addition to our council meeting on Thursday, I have a few events including the LEED certification ceremony of the Crossroads McDonalds, and the Cary Scavenger hunt.
Well, that is all for this week. My next post will be on Sunday, September 14th. Although I have Facebook and Twitter accounts those are not the best means of communications with me. Please send all Town of Cary questions or comments to Harold.Weinbrecht@townofcary.org and email personal comments to augustanat@mindspring.com.
—————————————————————————————–
From the blog of Cary Mayor Harold Weinbrecht.
https://carycitizenarchive.com/wp-content/uploads/2014/09/harold-0907.jpg
350
600
Harold Weinbrecht
https://carycitizenarchive.com/wp-content/uploads/2020/03/cc-archive-logo-450-v3.png
Harold Weinbrecht
2014-09-08 11:58:45
2019-12-08 10:14:29
Harold's Blog: Chamber Banquet, Eid and A Funny Story