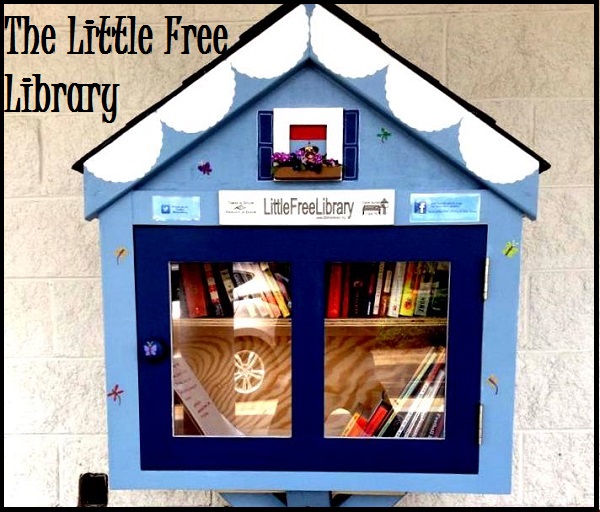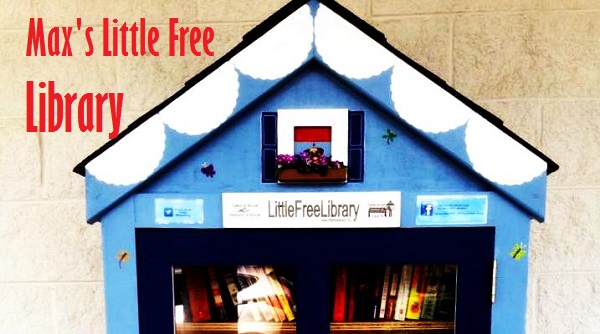 Cary, NC — Sandwiched between two storefronts on High House Road lies a Little Free Library placed in memory of a very special boy named Max.
The Little Free Library
The concept of a Little Free Library is simple. Basically, the "library" runs on a free take-a-book, give-a-book system–individuals can select a book to take home with them and return either that book or another in its place.
Little Free Libraries pop-up all over the world and can be used by anyone. Some are located on the sides of roads, in parks, in yards, and in shopping plazas. The idea is that these libraries will be accessible to people who may not have transportation to a county library or to those who may not have access to books at home.
Cary's new Little Free Library was just placed in the Cary Plaza on High House Road. You can find this book-filled structure nestled between Habitat for Humanity and the Dorcas Ministries Thrift Store.
Preparing for the Library
The library was originally approved by the Town of Cary to be placed in a neighborhood park, but Hattie Davis–the woman behind this project–kept running into issues. With the help of Sarah Justice, a Volunteer Coordinator at TOC, Hattie's library was finally scheduled to be placed at its current location.
The Little Free Library was built by a kind 68 year-old carpenter. Compared to other structures of its kind, this bright blue library is large and is able to be stocked with many books. In preparation for Monday's "opening," Hattie filled the library with a number of books–most of them being donations. Hattie's friends and family shipped these books across the country to be used in the library in memory of her son, Max.
In Memory of Max
Max, a spirited four year-old and lover of books, died after a failed operation to remove a brain tumor. Hattie has placed the library, often referred to as "Max's Little Free Library," in remembrance of him and his love of reading. She knows that her son would be very excited and delighted to know that people were borrowing books from his own library.
It is even more special to Hattie that the library was able to open during September, or Childhood Cancer Awareness Month. To tell visitors about Max's spunk and enthusiasm, Hattie has placed a small biography of Max inside the library. On the reverse side, she has also listed the names of book donors, family, and friends that helped her make this project possible.
In expressing thanks to her supporters, Hattie said,
I am very grateful to the Town of Cary, namely Sarah Justice for making this LFL project possible. I also deeply appreciate that they worked so hard and diligently to get the library both approved and installed during the month of September.
The Library's Future
If the library becomes well-used and beneficial in the community, Hattie plans to introduce incentives and other programs to help keep people interested. She is also interested in starting a book drive and setting up a "wish list" that allows library visitors to request books that they hope people will donate.
The Little Free Library just opened on Monday, and Hattie needs your help to get it started. Visit the location at 187 High House Road to drop off a book, and like her Facebook page. You can also follow her on Twitter at @MaxLibrary.
————————————————————————————————————–
Story by Jessica Patrick.
————————————————————————————————————–
Education on CaryCitizen are sponsored in part by College Nannies & Tutors of Cary.
https://carycitizenarchive.com/wp-content/uploads/2014/09/10665160_1477658282516286_3567241151064222631_n-1.jpg
512
600
Jessica Patrick
https://carycitizenarchive.com/wp-content/uploads/2020/03/cc-archive-logo-450-v3.png
Jessica Patrick
2014-10-01 18:07:09
2014-10-01 18:08:19
Max's Little Free Library