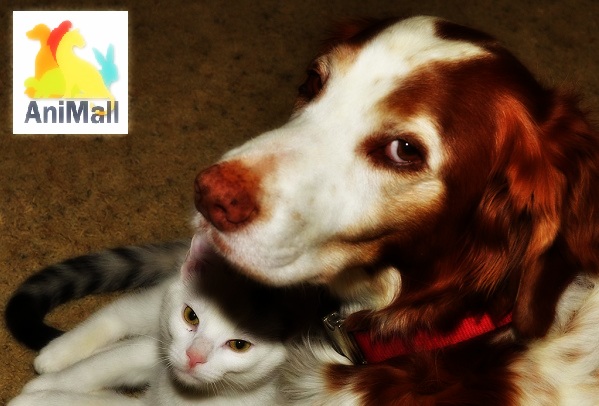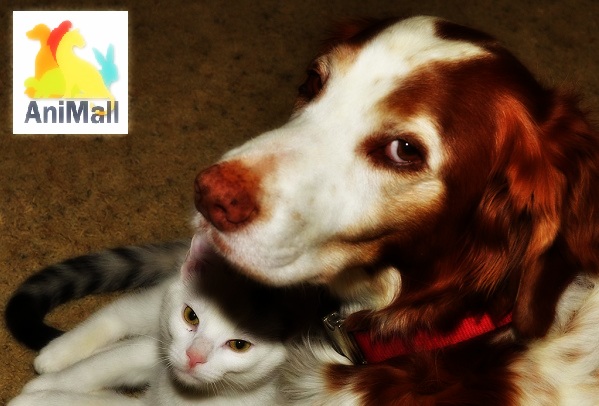 Cary, NC — Many people love dogs and cats, but how many work hard every day to save the lives of homeless animals? I had the privilege of meeting Jeremiah Adams, Executive Director of AniMall, who does just that.
Adopt, Shop, Save Lives
"Adopt, Shop, Save Lives." It's a simple mission, but it represents a whole lot. As the statement suggests, AniMall is a place to adopt furry family members and shop for high-quality pet food and supplies–all while supporting the hard work of a team that strives to support local rescue societies and save homeless animals along the way.
One Location
AniMall is located in Cary Towne Center and is accessible through doors both inside and outside of the mall. This AniMall is the world's only AniMall–so far. The store originated as a small space in Morrisville, but its current location provides much more room for adoption events, merchandise, and the many services that AniMall offers.
One Goal
AniMall has one ultimate goal: to raise money for rescue societies in the area. Founded on this premise, AniMall at Cary Towne Center serves as a "central hub for rescues."
True to their mission, the store does everything they can to support local rescue missions, from giving them their space to hold board meetings and education events to showcasing their pets that are in need of good homes.
No More Homeless Pets
To support local rescue societies, AniMall holds weekly adoption events that showcase homeless dogs and cats to the community. On Saturdays and Sundays, you will find the store full of animals in need of a good home.
The tables of merchandise that normally fill AniMall during the week are pushed aside to make room for as many animals as possible.
While dogs are only found in AniMall on the weekends, shoppers and potential adopters can find cats and small animals in the store all week long. The cats come from numerous rescue societies and remain in the store for one week before they are brought back to their rescues to be rotated with other felines seeking homes.
This gives multiple animals from multiple rescues a chance to be showcased and decreases the stress cats feel after a week of being on display in the "fishbowl" that is the mall.
AniMall hosts a group of cats from one featured rescue society in their "Cat Shack" each week. They also have future plans to start a "Spotlight on a Shelter Dog" program, where a dog from a local rescue will spend time in the store during the week with the hope of finding a new home.
There are not many small animal rescue societies in our area, so most of the guinea pigs and rabbits found at AniMall are brought to the store solely from Carolina Pet Rescue. AniMall takes as many of these small animals as they can.
The efforts of AniMall to present homeless animals to the public don't stop there. The store also hosts yearly fundraisers and large-scale adoption events to create even more awareness.
Coming up soon on November 28 and 29, 2014, AniMall will be hosting a "Purses for Pooches" fundraising event. Every dollar shoppers spend on new and gently used purses will help fund spay and neuter surgeries, heart worm treatments, and vaccines for needy animals.
A Team of Heroes
AniMall fulfills a huge need of rescues–a facility or space–by holding these events and hosting these animals. Jeremiah Adams, Executive Director of AniMall, explains that,
There are all these rescues doing this amazing work in our area. These are just dedicated, selfless people. They are networks of people who get together and go to high kill shelters, pull as many animals as they can, and foster them. People who are really involved in rescue are in over their heads because they have bigger hearts than they do hands. The rescues are our heroes. They are the ones doing the work. Animall is a support system for them in any way that they can really use us. The invitation is there and open to them.
Merchandise and Services
As a nonprofit, AniMall is funded primarily through its retail sales. Shoppers' purchases in the store help AniMall continue to grow, expand, and support local rescues through adoption events, fundraisers, and services.
Whether you are looking to adopt an animal or have a full house already, AniMall is a great place to shop for pet food and supplies. The store places a special interest in pet nutrition and wellness and offers unique, healthy, hard-to-find products. Employees are always available to guide shoppers in selecting the right items for their furry friend.
High-quality pet food and supplies from a store in the mall may sound expensive, but AniMall proudly carries competitively priced merchandise. Jeremiah prices each item himself to make sure that the product is valued at the same price–or lower than–the prices found at chain pet stores.
AniMall also offers numerous services to local pet owners.
The store's self-service dog wash is available for pet owners to use during regular business hours. The wash includes everything you need to give your dog a bath–aprons, grooming supplies, a variety of shampoos, and a dryer are all there. AniMall will even clean up for you after you're done.
The dog wash is always open but fills up quickly on weekends, so customers may want to call ahead to make an appointment. Washes are $12 for one dog and $5 for each additional dog. The dog wash is always available for rescues to use at no charge to help them keep their animals clean for potential adopters.
AniMall also offers dog training classes four nights a week and on Saturday afternoons. A private room located within the store provides ample space for K9 Solutions, AniMall's exclusive trainer, to provide instruction to owners and their pets.
For the Love of Animals
Jeremiah told me, "One of the greatest parts of this job is that I get to work with the most selfless people in the world."
To continue supporting the hardworking staff at rescue societies who are working to save homeless animals, AniMall is always looking forward. The store has plans to initiate a sponsorship program that will allow them to raise more money for local rescues by reaching out to local businesses.
Connect with AniMall
Even if you aren't looking for a pet yourself, many homeless animals find homes through word-of-mouth. Be sure to recommend AniMall to friends and family who are planning to adopt a dog or cat this holiday season.
Connect with AniMall through Facebook or Twitter, and visit their Calendar of Events for more information on upcoming events and shelters featured in-store each week. Together, we can raise awareness about the importance of supporting rescue societies and of adopting animals that desperately need homes.
—————————————————————————————————————
Story by Jessica Patrick. Lead photo by jeffreyw; All others by AniMall.
—————————————————————————————————————
Coverage sponsored in part by Concert Singers of Cary.
https://carycitizenarchive.com/wp-content/uploads/2014/11/5284294585_e335b4c6c2_b.jpg
406
599
Jessica Patrick
https://carycitizenarchive.com/wp-content/uploads/2020/03/cc-archive-logo-450-v3.png
Jessica Patrick
2014-11-21 14:23:47
2014-11-21 12:10:05
AniMall of Cary: Adopt, Shop, Save Lives