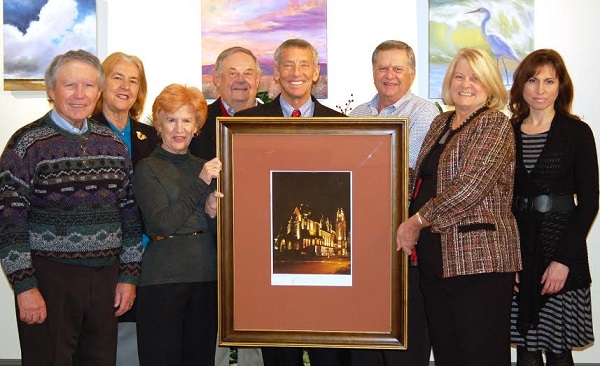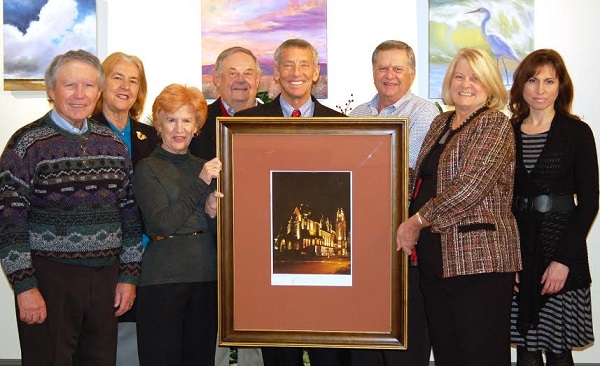 Cary, NC — This week was a slower week, as everything slowed down for the holiday break.
Monday
Monday I joined council members Smith, Bush, and Adcock at the annual Mayors Association banquet. It was a great time to meet and talk with elected officials from municipalities throughout Wake County and especially the new county commissioners. Many of the elected officials are looking forward to the new direction from the county commissioners.
Tuesday
Town Meetings
Tuesday I spoke with the town manager briefly about a couple of issues. One was regarding working with another municipality on an issue and the other was about a business within the town.
Tuesday afternoon I met with the town attorney for our quarterly update. We went over about ten pending legal issues. It is my opinion that the town is in great legal standing. Our meeting lasted about half an hour.
Sister Cities of Cary
Tuesday evening I met with several members of Sister Cities of Cary. The Town of Cary has four sister cities: Le Touquet, France, Markham, Ontario, Canada, Hsinchu, Taiwan, and County Meath, Ireland. A delegation from the Sister Cities of Cary visited Le Touquet, France earlier this year.
This meeting was a presentation of the gifts sent to the town of Cary from Le Touquet, France and its mayor. One gift was a very nice picture of their entertainment venue (like our Page Walker). We are very fortunate to have such gracious, kind, and generous sister cities.
Wednesday
Wednesday I attended the Cary Economic Development Committee meeting. Here are some of the notable items:
The technology center is taking over the innovation center. It was also noted that the town is considering providing space for key people in the entrepreneurial startup.
There is an 8% vacancy rate of class A office space in Cary.
Charles Duncan is interested in creating a fully accredited college in Cary with about 1400 students. He is current meeting with various people about this proposal.
A 25,000 square foot retail and office space will be submitted soon for Chatham Street near Walker Street.
In 1994 the US Government created an area in Cary which is eligible for significant CDFI Fund tax credits. It is bordered on the west by Academy Street, on the east by I40, on the North by the railroad, and on the south by Walnut Street and Cary Town Boulevard.
The economic impact of the NCAA Division I College Cup held recently was estimated to be $5 million.
The Regional Transportation Alliance is trying to attract a direct flight to Paris from RDU. If created Dr. Walden of NC State estimates that it would have an economic impact of $1.2 billion and 14,000 jobs.
Under the McCrory administration Cary has had two of the top three job announcements: Met Life and HCL.
Cary's unemployment rate is 3.4% which is at pre-recession levels and is considered fully employed. Wake County is at 4.4% and the state is at 5.5%.
The Economic Development Partnership of NC has located its headquarters in Weston and created 30 jobs. This is the marketing arm for the Department of Commerce for the entire state.
The Research Triangle Regional Partnership will be moving their offices to Cary. They promote economic development for the entire Research Triangle Region. Cary now houses both the State and Regional economic development offices.
The committee also welcomed a new member, Laura Demarse, who is the Associate Dean at NC Central for Career Management and Student Professional Development. Our meeting concluded after about an hour.
Thursday
Thursday I joined council member Bush in a meeting with management staff to discuss the way we name (or not) venues, roads, etc. for past council members and staff. We came up with ideas that may recognize all past council members that have served. We will see how this proceeds once we get more information.
It was the opinion of staff that things should not be named after former staff members even though we have Bill Coleman field and Annie Jones Park. Again, we will wait and see how that plays out.
Saturday
Saturday my wife and I had the joy of attending a ballet performance by the Cary Ballet Company. First we were treated to the "Miracle on Madison" jazz performance. Next we enjoyed a wonderful performance of the Nutcracker. Cary is blessed to have so many talented people.
Saturday night my wife and I had the pleasure of attending a Christmas Carol sing-a-long at former Cary Council member Erv Portman's house. Thanks to the Portman's for making this a Christmas tradition for many in Cary.
Sunday
Sunday my wife and I attended the last Christmas party of the year. Then our family joined council member Bush's family in celebrating Chanukah. Even though we are not Jewish it was very special for us to share that holiday with them. I feel so blessed to live in a diverse community where everyone embraces different ideas, cultures, and religions.
In accolades this week Wake County Economic Development tweeted that Cary ranks as #1 for the nicest housing market in the US.
Emails from Staff
Emails this week included a correspondence with school board member Fletcher about capped schools. Though it is only preliminary at this point, it appears that the school board will be considering lifting caps for many of the western Cary schools.
Emails from Citizens
Emails from citizens this week included a complaint about drivers in Cary, comments about the Golf Complex written about in the local newspaper (council hasn't seen this and I don't think it has been proposed to staff), a complaint about streetlights being out, a complaint about a homeless person in Morrisville begging for money, and a complaint about a sidewalk. There were also numerous invitations to future events and a YouTube of Christmas lights in Cary.
Get in Touch
Next week is a holiday week so my duties will be light. Those duties will include the Jewish Cultural festival and a couple of meetings. The rest of the week will be spent enjoying time with my family and writing the state of the town address.
Well, that is all for this week. My next post will be on Sunday, December 28th. Although I have Facebook and Twitter accounts those are not the best means of communications with me. Please send all Town of Cary questions or comments to Harold.Weinbrecht@townofcary.org and email personal comments to augustanat@mindspring.com.
———————————————————————————————————————————–
From the blog of Cary Mayor Harold Weinbrecht. Photo from the Sister Cities presentation courtesy of Mayor Weinbrecht.
https://carycitizenarchive.com/wp-content/uploads/2014/12/Sister-Cities.jpg
366
600
Harold Weinbrecht
https://carycitizenarchive.com/wp-content/uploads/2020/03/cc-archive-logo-450-v3.png
Harold Weinbrecht
2014-12-22 15:23:06
2016-01-12 17:33:05
Harold's Blog: Economic Development Meeting & Sister Cities