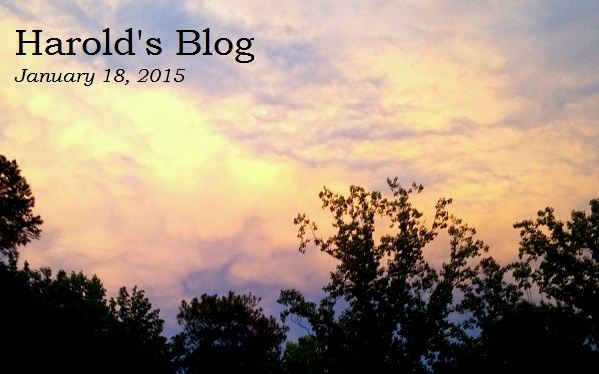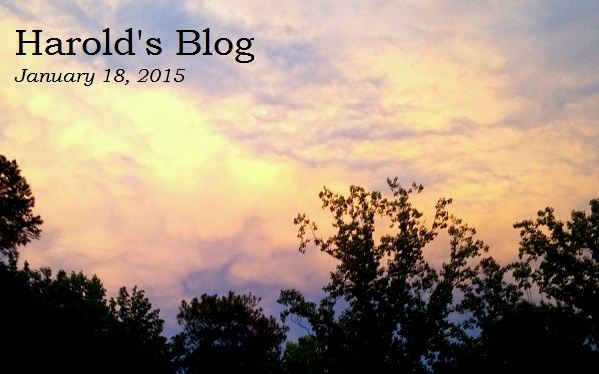 Cary, NC — This week was not that busy, but it did include a couple of busy days.
Monday
Monday started with a call to each council member to hear their questions or concerns about Thursday's upcoming regularly scheduled council meeting. I was able to contact all five council members, and there were very few concerns or questions.
Concerns
Council member Frantz did express concern about an apartment proposal in Weston to convert from office. The most concerns expressed were on the Indian Wells proposal. This was a previously approved proposal that bought an adjacent piece of property and wanted to remove the buffer between the properties.
Agenda Meeting
Later on Monday I met with management, directors, legal, public information, and administration to go over all items on the agenda. Our review lasted about 20 to 30 minutes. I predicted that our meeting would end at around 9 pm.
Town Meeting
After the agenda meeting with staff, I met with the town manager, deputy town manager, assistant town managers, and the assistant to the town manager to go over various issues. Our biggest discussion was on the town's ordinance that doesn't allow the painting of brick if the building is older than 1970. I predict that this ordinance will be reviewed in the near future.
Address to Glenaire Residents
Monday night, I gave a State of the Town Address (preliminary version) to the residents of the Glenaire Retirement Community. About 50 to 75 people were in attendance, and the event was broadcast throughout the Glenaire community on closed circuit.
My presentation included 30 slides and lasted about 30 minutes. Afterwards, I received about a half dozen questions about sidewalks, schools, legislative actions, and school impact fees. I thoroughly enjoyed my visit to Glenaire and the residents were all very, very kind.
Thursday
Thursday's regularly scheduled council meeting started with a report from the Aging Issues Task Force. The chair of the task force presented their final recommendations that included findings and initiatives for council to consider in the future.
The Aging Issues Task Force
The Task Force concluded that the most important issue facing the senior population was "communications." They discussed many ways to "get the word out" for the many opportunities for seniors to be involved socially, receive help individually, and know where the resources are to enhance their lives.
Information and feedback from the task force was also forwarded to the Triangle J Council of Governments to complete a pilot initiative. That feedback included:
Housing: Rating of 13 out of a possible 18 points and ranking of a Substantial Investment
Transportation: Rating of 15 out of a possible 18 points and a ranking of a Substantial Investment
Safety: Rating of 6 out of a possible 6 points and a ranking of a Substantial Investment
Health Care: Rating of 8 out of a possible 9 points and a ranking of a Substantial Investment
Supportive Services: Rating of 6 out of a possible 6 points and a ranking of a Substantial Investment
General Retail and Services: Rating of 6 out of a possible 6 points and a ranking of a Substantial Investment
Social Integration: Rating of 7 out of a possible 9 points and a ranking of a Substantial Investment
The presentation lasted about 5 minutes and was unanimously accepted by council.
Naming Rights for WakeMed Soccer Park
Other council decisions at the meeting included a unanimous approval to continue with naming rights for the Wake Med Soccer Park. However, the naming does not include the stadium itself. In the discussion, three council members stated that they didn't like naming rights at all but would support this since it was a continuance.
Indian Wells Rezoning
Another item for discussion was a request to amend a previously approved Indian Wells rezoning to remove a perimeter landscape buffer. The applicant's reasoning was that they bought the adjacent property and it was to be a part of the neighborhood.
Without council approval, this property would still be built but would have a buffer in the interior of the neighborhood. The size of the buffer was so narrow that additional houses were unlikely and instead larger lots would be created. Council approved this request unanimously.
Tax-Exempt Bonds Approval
Another item of discussion was a resolution recommending the approval of tax-exempt bonds for the financing of Triangle Math and Science Academy. This is an existing charter school that is expanding regardless of the council decision.
For them to be eligible for a $7.2 million loan required a local governing body to pass a resolution of support. The town's attorneys worked with the applicant's attorneys to remove any town liability in case of a default. As a result, I believed the risk was very minimal.
And, since the school was already in existence, it made since to help them get funding to expand and increase their educational programs. The vote was approved by a 4-2 margin.
Rezoning in Weston
Council also discussed whether or not to rezone office in Weston to allow apartments. The applicant stated that most employers these days, like MetLife, want a live-work-play atmosphere for their employees. Since Cary has so little class A office space left, I felt this was not in the best interest of our town.
The rezoning to allow apartments was approved 4-2 with council member Frantz and myself voting no.
Other Council Items
Other items approved by council included a rezoning to allow 30 homes on 16.41 acres located on the south side of High House Road, an amendment to our legislative agenda to allow residents of Holly Brook subdivision to be annexed, and sidewalk and roadway improvements bid awards. Our meeting concluded just before 9 pm.
Saturday
Saturday, I had the honor and privilege of attending the 2015 Dreamfest event, "A Dream of Community," featuring Mrs. Naomi King, the sister-in-law of Dr. Martin Luther King, Jr. Before the event, I met with Mrs. King and pastors from local churches. She was a very warm and kind lady and greeted everyone with hugs and kisses.
At the event, I had the honor of making a few remarks and reading a proclamation recognizing the 2015 Dreamfest events in Cary. Afterwards, we were treated to a documentary film on the civil rights movement of A. D. King–Dr. Martin Luther King's little brother and the husband of Naomi King.
Based on testimonials, he was the one who created the marches and kept everyone involved. Once the documentary was over, the audience was treated to a reading from Mrs. King followed by stories and a question and answer time. She talked about her husband's life with her and the civil rights movement and included stories about Dr. Martin Luther King, Jr.
It was fascinating to hear the stories and how the civil rights movement took place. What a great event for Cary.
Emails from Citizens
Emails from citizens this week included comments from an Aging Task Force member, who said:
…Between you and me…I honestly believe Cary is doing a fantastic job with all age groups…room for improvement, always, however, is part of the burden. To learn what's available within the community has to fall on the individual…no town has enough staff to go door-to-door with 'here's what we have to offer'…
In another email, a citizen made a public records request for my emails regarding rate hikes for CTran. By the way, ALL my emails go to the media once a week and are readily available. Other emails included a complaint about the process notifying people that DOT has changed speed limits, a complaint about litter, and a couple of complaints about last week's blog post.
Get in Touch
Next week's activities will include a meeting of the Mayors' Association, the taping of the State of the Town address, a meeting with the Wake County legislative delegation, a meeting of the Capital Area Metropolitan Planning Organization's executive board, and a taping of Cary Matters.
Well, that is all for this week. My next post will be on Sunday, January 25th. Although I have Facebook and Twitter accounts those are not the best means of communications with me. Please send all Town of Cary questions or comments to Harold.Weinbrecht@townofcary.org and email personal comments to augustanat@mindspring.com.
————————————————————————————————————————————–
From the blog of Cary Mayor Harold Weinbrecht. Photo by Jessica Patrick.
https://carycitizenarchive.com/wp-content/uploads/2015/01/IMG_20130603_2030041.jpg
374
599
Harold Weinbrecht
https://carycitizenarchive.com/wp-content/uploads/2020/03/cc-archive-logo-450-v3.png
Harold Weinbrecht
2015-01-19 15:42:53
2016-01-09 11:46:58
Harold's Blog: Issues, Items, & MLK Dreamfest