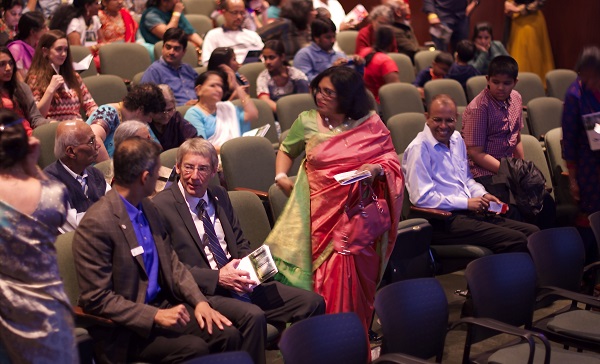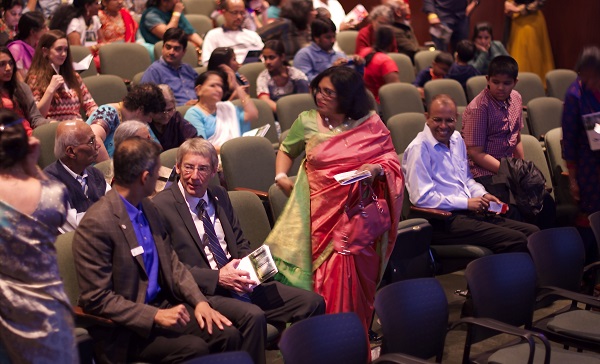 Cary, NC — This week was a typical week with a council meeting and a few events.
Monday
Monday, I attempted to contact all council members to understand their concerns and questions about Thursday's regularly scheduled council meeting agenda. I was able to contact all council members but Frantz and Robinson. Most of the questions I received were about the proposed noise ordinance change for golf courses.
Agenda Review & Town Meeting
Later in the day, I met with management, legal, public information and other managers to step through the agenda. After hearing that the Dellinger property at Crossroads asked to be tabled, they believed our meeting on Thursday would end around 8:30.
Later Monday, I met with the town manager and deputy town manager for our weekly one-on-one meeting. There were no pressing issues, and our discussion briefly touched on Google Fiber, a personnel matter, whether or not to have an additional debriefing of the retreat and the town's downtown park site. Our meeting lasted about 30 minutes.
Tuesday
Tuesday, I was scheduled to have a quarterly meeting with the town attorney. Earlier in the day she stated that she didn't really have much to discuss, so we decided to cancel our meeting.
Wednesday
Wednesday, I met with a group that is interested in creating a homeless mission in Cary for the non-chronic homeless. In the meeting, they pointed out that municipalities usually start needing a homeless facility once 10% of their population is below the poverty rate. Currently, Cary has 6% of its population at or below the poverty rate.
Homeless Mission in Cary – Proposal
Their target population is single women and women with children. Those people will have to commit to a 6-12 month residential program to increase their self-sufficiency and prepare for transitional or permanent housing, and they must be drug and alcohol free.
The group was made up of 12 organizations, including 10 churches, and they are proposing a site in an unused building of a church. Their next steps include working with staff to make sure current zoning allows for building modifications.
Thursday
On Thursday, the council held the first of two regularly scheduled council meeting for March. There were five public hearings and nine discussion items. Only one person spoke at the public hearings. Two of our discussion items were tabled: the Dellinger PDD for townhomes in Crossroads and the golf course noise ordinance.
Housing Projects
Council approved senior housing on Indian Wells Road and medium density housing at Turner Creek Road and Highway 55. I voted against the Turner Creek Road project because of the five foot side yard setbacks and the 5,000 square foot lots, but it was approved by the majority of the council. The council also approved the funding of additional staff to help with departmental issues related to Google Fiber. Our meeting ended shortly after 8 pm.
Friday
Friday, I was part of the weekly Metro Mayors legislative update. A good portion of the time was spent talking about two areas of the state where the legislature was changing the voting districts for representatives of councils and commissions.
Of course, one of those was Wake County. If that proposal goes through, which is likely, then there is a potential that Cary, which is the second largest municipality in the county, would have no representation. It is very disappointing to me that our legislature is spending more time playing politics with local governments rather than focusing on critical issues related to the state such as the budget, transportation and the environment.
Saturday
Saturday, I was a guest reader at Farmington Woods Elementary's Saturday school tutoring program. I met with three classes from third through fifth grade. I read each of them a book, talked about the importance of reading and math in my job as mayor and answered questions. What a great program for those kids that need the extra help. I was honored to be a guest reader and hope to be invited back.
Sunday – More Events
Sunday morning, I gave welcoming remarks at the Tobacco Road Marathon, which started and ended at Thomas Brooks Park. It took six minutes and forty seconds for the over four thousand runners from all over the world to cross the starting line. I would have loved to have joined them, but my knees won't allow it.
However, I did do fifteen miles on the elliptical with maximum height and length settings, which took me about an hour and forty minutes. I figured that would have almost been an equivalent of me running a half marathon.
Basant Bahar
Sunday evening I had the joy and pleasure of attending the Basant Bahar celebration held at the Cary Arts Center. There were over one hundred talented performers participating in this event put on by Hum Sub. This was the second biggest Hum Sub event of the year. The biggest event will be Diwali in October.
Emails from Citizens
Emails from citizens this week included comments about housing density in Cary, a concern about run-down houses in Cary, a complaint about barking dogs, concerns about connectivity to Fordland Drive and a question about the Morrisville Parkway and Carpenter Upchurch intersection.
Get in Touch
Next week, my calendar includes a meeting of the Mayors Association, a meeting of the executive board of the Capital Area Metropolitan Planning Organization, a meeting about the golf course noise ordinance, an Arbor Day event and several other meetings.
Well, that is all for this week. My next post will be on Sunday, March 22nd. Although I have Facebook and Twitter accounts those are not the best means of communications with me. Please send all Town of Cary questions or comments to Harold.Weinbrecht@townofcary.org and email personal comments to augustanat@mindspring.com.
————————————————————————————————————————————
From the blog of Cary Mayor Harold Weinbrecht. Basant Bahar photo by Kurt Hilton.
https://carycitizenarchive.com/wp-content/uploads/2015/03/DSC_0209.jpg
364
600
Harold Weinbrecht
https://carycitizenarchive.com/wp-content/uploads/2020/03/cc-archive-logo-450-v3.png
Harold Weinbrecht
2015-03-16 15:42:48
2016-01-09 11:47:32
Harold's Blog: Basant Bahar & Other Events