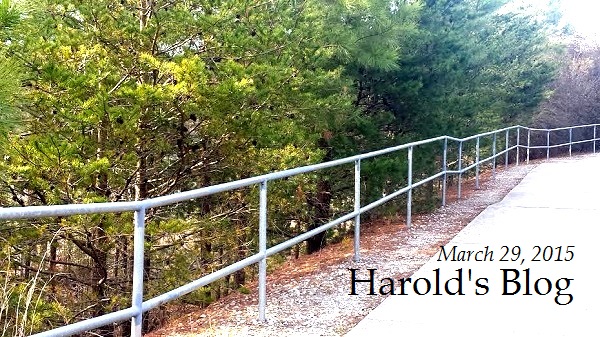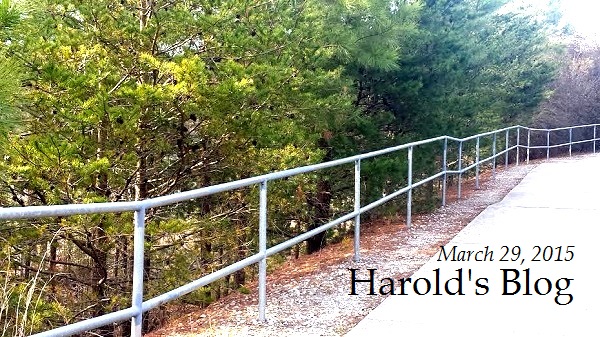 Cary, NC — This week consisted of a work session, a regularly scheduled council meeting and several other meetings.
Monday
On Monday, I called all council members to find out their concerns or questions about Thursday's regularly scheduled council meeting agenda. While I was able to talk with all council members briefly, only about three of them had read the agenda at the time of my call.
Concerns and questions were on the Cary Towne Center rezoning request, Land Development amendments and a waiting period waiver for the Canterbury Downs rezoning proposal.
Agenda Meeting
Later in the day, I met with staff to go over the agenda. Our meeting lasted about 15 minutes. I predicted that Thursday's meeting would last until about 8:30 or 9:00.
Town Meeting
After the agenda meeting, I met with the town manager and the deputy town manager. Topics included location and appearance of Google Fiber huts, the golf course noise ordinance, SAS Championship parking, private retention ponds and the upcoming budget.
Our meeting lasted about twenty minutes.
Tuesday
Tuesday, council held a work session that lasted three hours. The first two hours were spent on providing recommendations for Phase 2 of the Imagine Cary process, and the last hour was spent debriefing on the January 2015 council-staff working retreat.
Imagine Cary Policy Recommendations
Imagine Cary policy recommendations for "How will we get around?" include:
Evaluate the Town's transportation network to ensure the safety of all roadway users, regardless of age or ability, including pedestrians, bicyclists, transit riders and motorists.
Apply "complete street" design guidelines for the cross-sections and intersections of all streets, collectors and thoroughfares based on system demand and each street's land use context.
Incorporate transportation improvements along corridors in a context-sensitive way, balancing community character and aesthetics with transportation and mobility needs.
Focus transportation investments on bridging connectivity gaps between employment centers, neighborhoods, and mixed-use activity centers.
Improve connectivity within and between these destinations by providing opportunities for all modes of transportation: driving, walking, biking, and taking transit. This also includes improving opportunities for connectivity via greenways and trails.
Major roads that are being developed or widened to add additional lanes should be limited to four-lanes with landscaped medians, wherever possible.
Any expansions beyond this standard should be focused in areas with the highest levels of congestion and critical bottlenecks.
Improve pedestrian and bicycle crossings in activity centers, across major roads, and where greenways cross roads to build connected bicycle and pedestrian networks that are comfortable for all ages and abilities.
Target transit investments to support and sustain mobility choice and improve the C-Tran bus system through increased frequency to major destinations, expanded service to new locations, reliability improvements to reduce travel time and efficient interconnections with other transit systems throughout the region.
Ensure a well-maintained transportation system by emphasizing the need to provide adequate funding for system maintenance needs.
Imagine Cary policy recommendations for "How will southwestern Cary grow?" include:
Ensure that Southwestern Cary is characterized by the transition, east to west, from more intense suburban development patterns around the Triangle Expressway (I-540) to lower densities at the rural edge in Chatham County.
Organize the pattern of new development around important natural and historic features, landscaped corridors, open spaces and community gathering spaces.
Require standard street improvements (curb and gutter, sidewalks, street lighting, etc.) along roadways in Southwestern Cary.
Support development of a signature mixed use activity center at Green Level West Road and the Triangle Expressway (I-540) that incorporates special features which acknowledge its location at a major interchange in an environmentally sensitive area.
Imagine Cary policy recommendations for "How will downtown thrive?" include:
Foster the unique and authentic character of Downtown Cary that is reflective of the Town's long history and evolution over time. New development will both highlight and complement the character of established downtown areas. For existing buildings that reinforce the historic character, there should generally be an emphasis on retention and adaptive re-use rather than redevelopment.
Encourage all areas within downtown to share, reinforce, and capitalize on a common downtown identity. Each of the geographically distinct parts of downtown, including downtown's surrounding neighborhoods, should be designed and developed to foster a more tightly integrated physical fabric.
Focus transportation investments within the Maynard Loop to support the vision of downtown as a multi-activity destination. Improvements should focus on creating a safe and accessible environment for pedestrians, bicyclists, and transit riders. Necessary parking and related infrastructure should also be provided.
Imagine Cary will now move into Phase 3 which should flesh out these policies.
Work Retreat Debriefing
The debriefing of our working retreat was the second. Staff noted direction given by the council from the retreat that included:
Maintain the Cary "look and feel" which includes classic and traditional.
Design is important and is being addressed through council's review of guidelines.
Downtown continues to be a priority.
Eastern Cary is defined with a northern border of Chatham Street, a western border of Maynard Road, an eastern border of I40, and a southern border of the mall.
Eastern Cary is important for economic development opportunities.
Eastern Cary should be a connection to downtown.
Much of what was discussed at the retreat will be incorporated in economic development and Imagine Cary.
Wednesday
Wednesday, I joined council member Yerha in taping the April episode of Cary Matters.
Traffic Management
The main topic for the episode is our traffic management system. If you would like to find out about traffic signal synchronization and emergency vehicle signal preemption, you might want to give it a viewing. The taping of the April episode lasted about 30 minutes.
Cary's School of Government
Later Wednesday I joined Mayor Pro-Tem Smith, as well as council members Bush and Yerha, to welcome the 12th class of Cary's School of Government.
In the class, the students learn how municipal government functions, what services are provided, and how citizens can become involved. Students will get a behind-the-scenes look at Town government structure, culture and decision-making.
Thursday
Thursday was the longest council meeting of the year, with the meeting lasting about five hours.
Rezoning & Land Development
Most of the time was with speakers talking about various issues such as the connectivity on Fordland Drive, the mall rezoning to allow three stories and a land development amendment on connectivity.
Historic Tax Credits
The council also spent a lot of time discussing issues. The council denied a one year waiting period waiver for the Canterbury Downs proposal and passed a resolution to the legislature supporting the Historic Tax credits. While I wholeheartedly support Historic Tax credits, I voted against the resolution.
For the most part, I believe most resolutions are a means to make those doing the resolutions feel good about what they believe and really don't have much of a positive impact. As a result, I view them as non-productive.
In this particular case, I don't believe a resolution will do anything to help get Historic Tax credits, and it might even be viewed negatively. With the current legislature, who in Jack Smith's words are "ruling instead of governing," anything can happen.
Emails from Staff
Emails from staff this week included an update on bids for the Academy Streetscape. Apparently, because the town's bid dates coincided with a lot of other work, our original bids request received a limited response. We re-opened bids for Academy Streetscape and had two bids.
A staff report for the bid award will soon be coming to council for a decision. Once council accepts a bid, the streetscape project will move forward. Based on the feedback the town has received, the bid opening for the downtown park should have several bidders.
Emails from Citizens
Emails from citizens this week included complaints from folks living on Fordland Drive, a question about a rumored budget hotel on Harrison Avenue, a concern about the noise ordinance for golf courses and several comments about a proposed height rezoning at the Cary Towne mall.
Get in Touch
Next week should be a light week for me. It consists of a few meetings and a talk for the Cary Leadership class.
Well, that is all for this week. My next post will be on Sunday, April 5th. Although I have Facebook and Twitter accounts those are not the best means of communications with me. Please send all Town of Cary questions or comments to Harold.Weinbrecht@townofcary.org and email personal comments to augustanat@mindspring.com.
————————————————————————————————————————————
From the blog of Cary Mayor Harold Weinbrecht. Photo by Jessica Patrick.
https://carycitizenarchive.com/wp-content/uploads/2015/03/Harold4.jpg
337
600
Harold Weinbrecht
https://carycitizenarchive.com/wp-content/uploads/2020/03/cc-archive-logo-450-v3.png
Harold Weinbrecht
2015-03-30 15:42:36
2016-01-09 11:46:59
Harold's Blog: Imagine Cary Recommendations