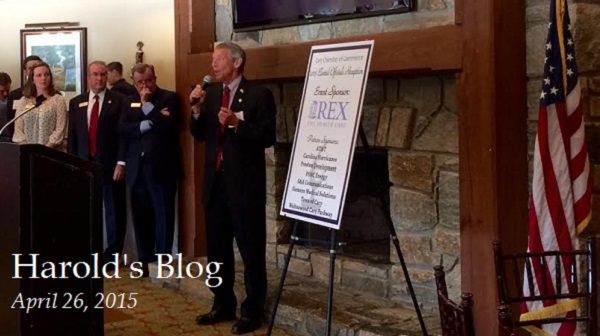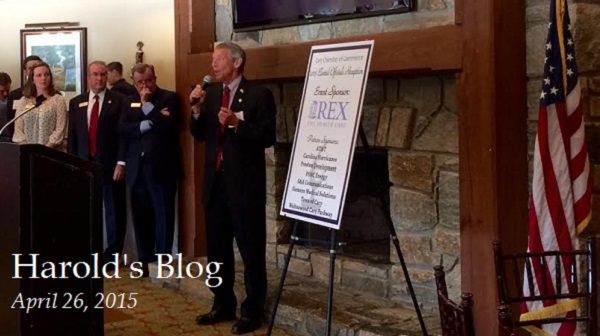 Cary, NC — This was a busy week that included several long nights and a long council meeting.
Monday
Monday, I called all council members to hear their questions and concerns about Tuesday's regularly scheduled council meeting agenda. I was able to contact all council members except Robinson, and there were very few questions.
Agenda Review
Later in the day, I met with management, legal, public information, administration and other directors to go over the agenda. The agenda had five presentations, 18 consent agenda items, five public hearings and 15 discussion items.
Items we discussed included the Walnut Street Corridor under the Land Development Ordinance Amendments, the two Wackena Road rezoning proposals, the Keller property waiver to Stephens Road and Community Development Block Grant Funding.
Our meeting concluded after about 30 minutes.
Mayors Association Meeting
Monday night, I attended the monthly meeting of the Mayors Association. All twelve mayors of Wake County were present. The mayors spent a great deal of time talking about current legislative proposals and how they would harm our municipalities. The mayors unanimously agreed to take action of several legislative items but decided to wait until after crossover.
The Crossover Deadline
Crossover is a deadline where members of each chamber of the General Assembly work to have pieces of legislation that they sponsored passed by their chamber and sent over to the other chamber. The crossover deadline is an important milestone in the General Assembly schedule, because, with a few exceptions, a bill that is not passed by one chamber before the crossover deadline is dead and cannot be considered during the remainder of the session.
Municipality Tax Increases
Next we went around the table to hear about what was going on in each of the municipalities and if they were anticipating a tax increase. About half of the municipalities are anticipating a tax increase for this coming fiscal year. Our meeting concluded after about 2 ½ hours.
Tuesday
Tuesday I had a brief meeting with the culinary students from our sister city Le Touquet, France.
Culinary Students from France
These students are visiting for four to five weeks and are working in local restaurants. This gives them experience in American cuisine and in the American lifestyle. My wife and I have hosted students from this group several times over the years and have many friends as a result of these experiences. This year, we are once again hosting two students.
The group has been chaperoned over the years by Annie Chatel, who is retiring this year. However, she does plan to come back to Cary next year. This culinary student exchange with WakeMed is a great partnership and a great example of why it is important to have sister cities.
Boy Scout Troop Meeting
My next meeting on Tuesday was with the Boy Scout Troop from St. Michael's Church. They were working on a citizenship merit badge. I explained what they could expect from the upcoming council meeting and then answered questions. Later in the council meeting, I recognized them and thanked them for attending.
Council Meeting
Tuesday night the council held their only regularly scheduled meeting for the month. The long agenda didn't take as long as we expected.
Here are some of the decisions made at the meeting:
The council approved three annexations totaling about 65 acres.
Incentives for CBC Americas, which was announced Wednesday, were approved.
The council approved a new General Fund Balance Policy which will give us flexibility to use cash instead of addition debt in special cases. The untouchable balance will remain far above what is required and will not impact our standing with bond agencies.
The Debt Management Policy was also changed so that our target of no greater than 15% is now policy rather than direction.
The council also approved a rezoning on Wackena Road which has been controversial because of overcrowded schools and congested roads. This proposal had the lowest density possible and will make traffic improvements well beyond what is required. In addition, they agreed to delay development to allow some school construction to catch up.
The proposal for Stephens Road for townhomes which was denied a few weeks ago was given a waiver to submit single family residential. They will now have to go through the rezoning process again.
The Land Development Ordinance Amendments were approved with the exception of the transportation system requirements which council sent back to staff for additional review. The amendments included the Walnut Street Corridor which will now allow the trailer park to be redeveloped into townhomes.
There were many more items discussed by council; you can see them in the online agenda. Our meeting concluded after about three and a half hours.
Wednesday
Wednesday started with an announcement by the governor that CBC Americas Corporation will locate their US Headquarters in Cary.
CBC Americas in Cary
The move will create 67 new jobs in Wake County over the next five years. The company plans to invest at least $3.5 million. The Japan-based company is part of a global network of import, export, trading and distribution companies strategically located throughout the world.
CBC is comprised of Imaging Technology, Optics, Chemicals & Pharmaceuticals, Flooring, Plastics and Eco-Energy. The company specializes in security solutions, chemicals and pharmaceuticals, renewable energy technology and video surveillance products.
The average salary for the Cary positions will average $85,962.
Elected Officials Reception
Later on Wednesday, I gave opening remarks at the Cary Chamber's Elected Officials reception. In attendance were NC Senators, Wake County Commissioners, Wake County School Board members, Cary Council members and several business leaders. Unfortunately, NC representatives were unable to attend because they were in session.
After my comments, I was able to talk with several commissioners and school board members about issues we face in Cary. It was nice to talk with some of them simultaneously and hear how they are working together and working on issues.
Capital Cost Leveling
One idea I talked with commissioners about was capital cost leveling. This is similar to what Cary did to pay for the wastewater treatment plant. That is, rather than have an 18% increase in rates in one year, Cary would spread the increase over several years to pay for that $300 million capital project. The commissioners are thinking about doing something similar for schools.
That would give schools an annual, predictable budget for capital projects (schools). I left the event after about 2 ½ hours.
Thursday
On Thursday, I was part of a presentation to the town by the Insurance Services Office (ISO).
Cary's Insurance Rating
I received information that Cary jumped from a Class 3 rating to the top insurance rating of Class 1. As a result, roughly one in three Cary businesses can expect to see a lower insurance premium in the coming months. The change in rating will likely have little to no impact on residential insurance premiums. The rating will go into effect July 1.
Cary is the first ISO Class 1 municipality in the Triangle. Nationally, fewer than 100 communities have earned a Class I rating out of nearly 49,000 agencies nationwide. Areas evaluated as part of the rating system include fire emergency operations, planning, prevention, training and equipment, water supply and distribution system and Communications Center operations.
Thursday
Thursday evening I joined Mayor Pro-Tem Smith and met with the town manager, deputy town manager, assistant town managers and the budget staff to hear staff's preliminary budget. The purpose of this type of meeting is to have staff go over their budget in detail and explain how this pertains to the direction we gave.
In addition, council members provide feedback on additional information they would like to see when we start deliberating on the budget. The town manager will present his budget on May 5, 2015, and the council will have their first work session on the budget on May 19, 2015.
While it is too early to disclose any details of the budget, I can say that it was a difficult budget process for the staff exacerbated by the North Carolina Legislature's action eliminating a large amount of town revenue. Our meeting lasted about 2 hours.
Friday
Friday, I participated in the Metro Mayors meeting to hear about legislative actions and how they will impact municipalities. While the assault on municipal revenues and authority continues, some of our local legislators are doing their best to protect our tax rate and our quality of life.
I would like to thank to Representatives Adcock, Senator Stein and Senator Barringer for fighting to keep Cary a great place to live, work and play.
Over the Weekend
Saturday I heard the sad news of a devastating earthquake in Nepal.
Earthquake in Nepal
At the time of this journal entry, over 2500 people have perished. My thoughts and prayers are with the people of Nepal. There are many people in our community and in neighboring communities, like Morrisville, who have family and friends in Nepal. Needless to say, there were several vigils in the area on Saturday and Sunday.
Music & Arts Festival
Sunday, I attended the 1st Annual Music and Arts festival at the Booth Amphitheater. This was an event of musical talent and visual arts by high school students from schools that have Cary students. This year it included Cary, Athens Drive, Green Hope, Panther Creek and Broughton. I gave welcoming remarks and joined council member Bush in talking about arts in Cary.
Emails from Staff
In emails from staff this week, the council was notified of US Postal Service (USPS) has determined that a request from the residents of Weycroft Reserve to have a Cary ZIP code instead of a Durham ZIP code was operationally feasible. The USPS is currently conducting a mail survey of the addresses in Weycroft and along Pittard Sears Road, according to their standard practices, to determine the level of support for the change.
Since a majority of the residents being surveyed are in the Weycroft Reserve subdivision, the town expects the support to be strong and the change to be made in the near future. If this goes forward, any new development along Pittard Sears Road will also have Cary addresses.
Emails from Citizens
Emails from citizens this week included a concern about a planned greenway through Cameron Pond, comments about the Academy Street improvements and a complaint about an experience with town staff.
Get in Touch
Next week's activities include a council work session on Transportation Development Feeds, Land Development Ordinance Amendments and Building Design Standards. Other activities include a joint meeting with Cary and Morrisville, a visit to Atlas International School, Cary's Night out with Police and Fire officers and a 5K for charity.
Well, that is all for this week. My next post will be on Sunday, May 3rd. Although I have Facebook and Twitter accounts those are not the best means of communications with me. Please send all Town of Cary questions or comments to Harold.Weinbrecht@townofcary.org and email personal comments to augustanat@mindspring.com.
————————————————————————————————————————————–
From the blog of Cary Mayor Harold Weinbrecht. Photo from the Elected Officials reception courtesy of Mayor Weinbrecht.
https://carycitizenarchive.com/wp-content/uploads/2015/04/Harold6.jpg
336
600
Harold Weinbrecht
https://carycitizenarchive.com/wp-content/uploads/2020/03/cc-archive-logo-450-v3.png
Harold Weinbrecht
2015-04-27 15:27:01
2019-12-08 10:15:52
Harold's Blog: Council Decisions & Town News