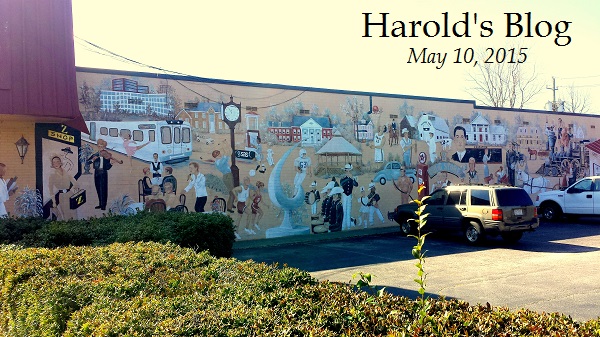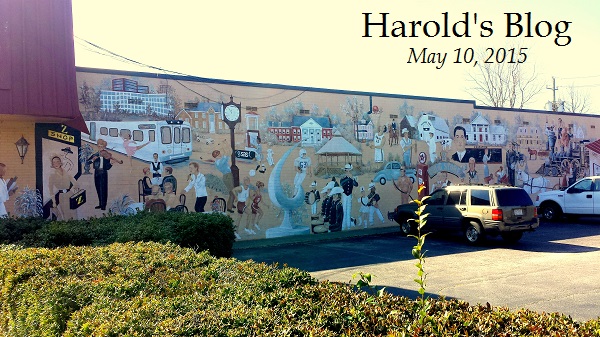 Cary, NC — This week was dominated by a council meeting and travel. It included an inter-city visit to Greenville, South Carolina, a trip to watch my youngest daughter graduate from college and another trip to move her to her new home and job.
Monday
Monday began with calls to council members to hear their concerns and questions about Tuesday's regularly scheduled council meeting agenda. I was able to talk with all council members except Robinson. Most of the questions and comments I received were about the proposed changes to the Golf Course Noise Ordinance.
Two Meetings
Later in the day, I met with Mayor Pro-Tem Smith, management, directors, administration, legal and public information to go over the agenda items. Our meeting concluded after about 20 minutes. Afterwards, I had my weekly one-on-one meeting with the town manager.
We had very few new items to talk about since most of the focus lately has been on the budget. Our meeting lasted about 20 minutes.
Tuesday
Tuesday, I met with cub scouts before the regularly scheduled council meeting. I explained what to expect during the council meeting and then answered questions. As one might guess, the questions included everything imaginable.
Council Meeting
The regularly scheduled council meeting included the town manager's budget presentation and the golf course noise ordinance which were the topics that generated the most emails and conversations leading up to the meeting.
Manager's Budget Recommendation
The manager's budget recommendation proposes a 3 cents tax increase. The first 2 cents of the increase will be to pay for projects the citizens/voters approved in the 2012 bond referendum. The last cent is mostly to cover the $1.5 million of revenue lost from the legislature's elimination of the Privilege License Tax on businesses.
In addition, the manager pointed out that they have continued with several unfilled positions since the recession and that continuing that practice was unsustainable. The council will begin their discussion on the budget at a work session on May 19, 2015.
Golf Course Noise Ordinance
The golf course noise ordinance was to clarify golf course operations which were vaguely described in the current ordinance. Council decided to pretty much agree with what the course managers are doing today. That will allow an exception for mowing and blowing of the courses starting at 6 am instead of 7 am, which is starting time for everywhere else in town.
This exception will be from April through September. A lot of time was spent on the decibel levels. It is important to understand that 60 decibels and lower is allowed at any time. That is equivalent to someone holding a conversation at three feet.
The council meeting ended around 9:30.
Wednesday
Wednesday, I joined all council members, a few staff, and several dozen chamber members on an inter-city visit to Greenville, South Carolina. The reason for the trip was to look at their downtown and to talk with elected officials and business leaders about how they went from a deserted downtown with boarded up businesses to a thriving regional attraction.
Tips from Greenville, SC
We also wanted to hear about their successes and failures along the way. The council was fortunate to meet and spend time with Mayor Knox White. While there were numerous takeaways from the trip, I will mention only a few:
Make sure your streetscapes include water and sewer upgrades (we are doing this on Academy Street and our engineers are way too smart to make that kind of mistake).
Capitalize on your towns greatest assets more than trying to create new ones.
Pay attention to detail. Every public space can be greatly enhanced with more detail. And these types of improvements can be inexpensive.
Consider using art and infrastructure to display history, historic people and historic features.
Always work toward your vision even though it may be unpopular at times.
Weekend
I left Greenville on Thursday night so that I could attend my daughter's school graduation on Friday morning. This was followed by my daughter's degree presentation on Saturday night and then the adventure of moving her to her new job in Morehead City during tropical storm weather.
What a way to end the week!
Emails from Staff
Emails this week include a staff report on housing permits from April. Last month the average size of a new single family home in Cary was 3,830 square feet as compared to the average size of 3,345 square feet in 2011.
An email was also received from the homebuilders association about housing permits. In their report, Cary and Raleigh had the same number of permits pulled in April. They also report that Cary permits are down 23% from the number issued twelve months ago.
Emails from Citizens
Emails from citizens this week included several on the golf course noise ordinance, a complaint about the installation practices by a communication company, a complaint about a school bus stop, a comment on the Cary Town Mall rezoning, a concern about the Cary ESC office and a concern about a rezoning on Chapel Hill Road.
Get in Touch
Next week will be a busy one. On the calendar is a teacher appreciation event, a state of the town address, a quasi-judicial hearing, a ribbon cutting and several meetings.
Well, that is all for this week. My next post will be on Sunday, May 17th. Although I have Facebook and Twitter accounts those are not the best means of communications with me. Please send all Town of Cary questions or comments to Harold.Weinbrecht@townofcary.org and email personal comments to augustanat@mindspring.com.
———————————————————————————————————————————–
From the blog of Cary Mayor Harold Weinbrecht. Photo by Jessica Patrick.
https://carycitizenarchive.com/wp-content/uploads/2015/05/20150328_161111.jpg
337
600
Harold Weinbrecht
https://carycitizenarchive.com/wp-content/uploads/2020/03/cc-archive-logo-450-v3.png
Harold Weinbrecht
2015-05-11 10:25:45
2016-01-09 11:59:09
Harold's Blog: A Visit to Greenville, SC