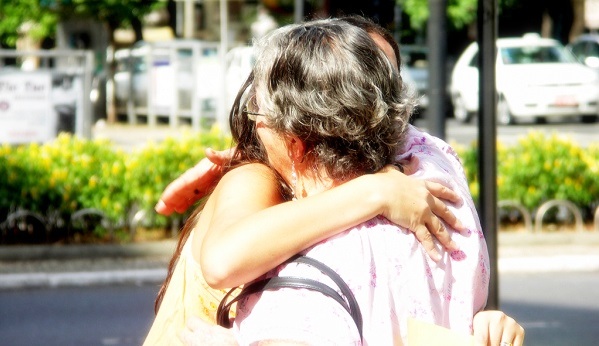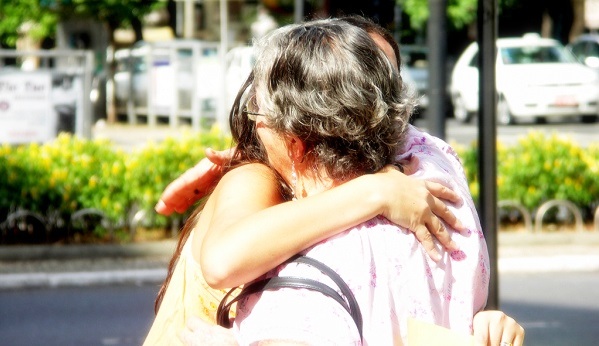 Editor's Note: Each month, Haley Gray, author and senior advocate, shares stories and expertise about her personal experiences of finding care for aging parents to help provide comfort and guidance for those who are in similar situations.
Cary, NC — If you're going through a hard time caring for aging parents, you're not alone.
Elaine's Caregiving Journey
Elaine was living in a three-bedroom apartment with her husband and three young children when her caregiving journey began. While Elaine stayed home to care for the children, Jim was the family's sole source of financial support.
Elaine had been helping her mother manage her doctors appointments and medical care for her heart disease. When Elaine's dad was suddenly diagnosed with stage four colon cancer, it knocked the wind out of her. Her dad needed immediate surgery. Elaine found herself juggling her responsibilities: her children, her husband, her parents and her household.
The rest of the extended family reasoned that Elaine should be responsible for her parents' care. From that point on, it was a lonely, exhausting, emotional time for her.
You're Not Alone
The number of people over 65 years of age is predicted to double from 2000 to 2030. That means that a lot of people out there will find themselves in Elaine's shoes. A large number of us will be dealing with the same kinds of issues, and some of us already have.
During the time I was caring for my own parents, there were times when I would find myself at a loss. I needed information and didn't know where to look. I needed a shoulder to cry on. I needed advice. One of the best ways I met these needs was to talk to others who had been, or were going through, the same thing. It was comforting to know that I wasn't alone.
Support for Caregivers
What I learned is that you don't have to go out there and re-invent the wheel.
Those who have been there already are a wealth of information. There are caregiver support groups all over our area. There are groups for general caregiver support and those that address specific conditions, such as dementia. While the majority of caregivers are women, there's even a caregiver support group designed especially for men that meets at WakeMed Cary Hospital.
I'll say it again–every time I encountered a new problem, I felt even more alone.
People don't usually talk about caring for their aging parents. As I asked questions and talked about it with my friends, the more I learned. Friends helped me find a geriatric care manager, a geriatric pharmacist and a good home care company. If you are in this situation, please don't allow yourself to become isolated. Reach out and ask for help.
———————————————————————————————————————————
Story contributed by Haley Gray, MBA, CSA, CEO of Extension of You Home Care in Cary and author of Choosing a Caregiver: Expect the Best and Know How to Ask for It.
Read more of Haley's stories.
https://carycitizenarchive.com/wp-content/uploads/2015/06/Hugs.jpg
346
599
Community Contributor
https://carycitizenarchive.com/wp-content/uploads/2020/03/cc-archive-logo-450-v3.png
Community Contributor
2015-06-10 08:58:36
2015-06-05 11:23:59
Support for Caregivers: You're Not Alone