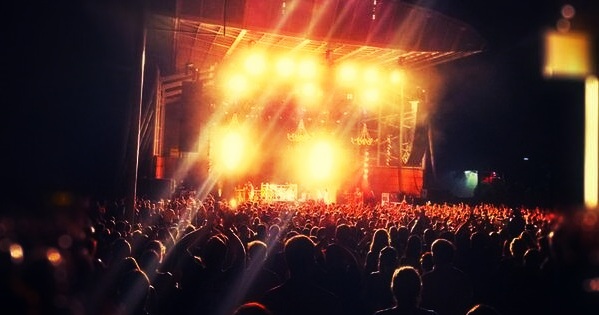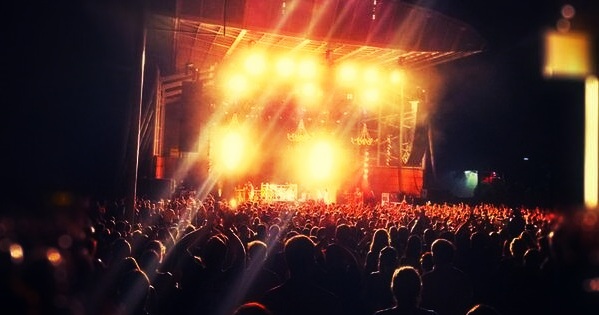 Cary, NC — I'm a volunteer with the Koka Booth Amphitheatre, and, as a volunteer, I had the opportunity to stay for the sellout Jim Gaffigan show this past Friday, August 14, 2015.
Volunteer Perks
That's what I call a volunteer perk. I volunteer about one or two times a month at the concert venue off Regency Parkway and enjoy selling lawn chairs in a station where the crowd enters. We wear our blue Guest Services shirts and hand out chairs for concert-goers for a mere $5.
If you volunteer, your shift usually starts about a half hour before the gates open, and once they do, you are entitled to go put your chair out on the lawn with the paying folks to return to after the show starts and your shift ends. You do have to change out of the bright blue Dri-Fit t-shirt.
At the last-minute, I decided to attend and brought a change of clothes. Boy, was I glad I did!
Jim Gaffigan at Booth Amphitheatre
Gaffigan's show is very popular on TV Land on Wednesdays at 10 pm (they were sure to promote the heck out of that). His commentaries on the state of being American were spot-on and hilarious, and they often pointed out just how pathetic the state of things are.
The warm-up comedian was a guy named Ted Alexandro. He did a hilarious bit on classical music and then compared girlfriends to Netflix and Blockbuster.
His physical shtick was as good as the jokes, and his timing was awesome.
Gaffigan came on at about 9 pm and began by stating that everyone came to see how much fatter he had gotten. He poked fun at himself but also at all Americans and about how we eat, dress, drive and watch too much TV. He hates exercise of any kind and described hiking as something he wouldn't do in his right mind.
He also has a thing against SUV's (until he gets inside one) and pick-up trucks. He doesn't own a vehicle himself, since he lives in Manhattan. He says pick-ups are advertised to haul something as big as a jet but that all he ever sees them doing is going to Cracker Barrel.
"Everyone that owns a pick-up is basically driving around with an empty suitcase."
Gaffigan went on to rip Netflix and asked if anyone had read an actual book lately, "like with pages," and compared books to items that belong in a museum. He commented that television used to control us when we needed to watch scheduled television. With VCR's, and now, with DVR, we can take some control by recording shows to watch later.
"Then, the television fought back with Netflix. Now we binge watch stuff we don't even like."
His last series of jokes of the night were about our love of microwavable Hot Pockets. He started by mocking the jingle and then went on to describe how ridiculous all the varieties are and how badly they make you feel when you eat them.
A Much-Needed Laugh
The 7,000 people in the sell-out crowd loved every minute of it and could have listened for another hour – he was that funny. And don't we all need a good laugh?
Especially after a hard week and after a few hours of volunteering.
———————————————————————————————————————————
Story by Lindsey Chester. Photos from Booth Amphitheatre on Facebook.
https://carycitizenarchive.com/wp-content/uploads/2015/08/Booth.jpg
315
599
Lindsey Chester
https://carycitizenarchive.com/wp-content/uploads/2020/03/cc-archive-logo-450-v3.png
Lindsey Chester
2015-08-17 14:18:27
2015-08-17 13:14:52
Editor's Journal: Jim Gaffigan's Comedy Show