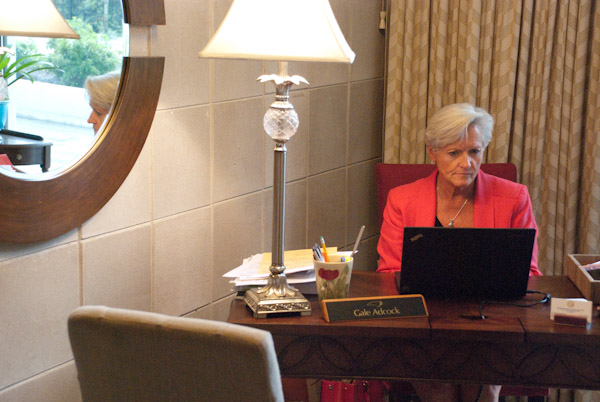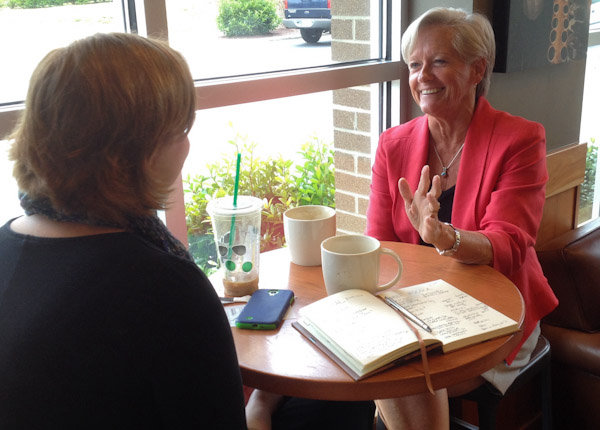 Cary, NC — We recently spent an hour catching up with Gale Adcock, formerly a member of Cary Town Council, now serving in the North Carolina General Assembly as the representative for District 41.
Catching Up with Gale Adcock
Q: What's it like being a member of the State Legislature? What's the best part? 
I'm grateful that I'm here and not on the outside looking in. I actually get to debate and vote and be part of the process.
Q: What's the most frustrating thing?
There's a lot of rushing followed by a lot of waiting. You don't get the state budget until the last minute – this year the House budget was $22 billion and 319 pages long and we only had two days to debate and vote on it.
Q: How is that different than being on Cary Town Council?
In Cary, we spent months on the budget – we talked about it in small groups and in large groups over and over. By the time you took the vote, you really didn't have anything left to say.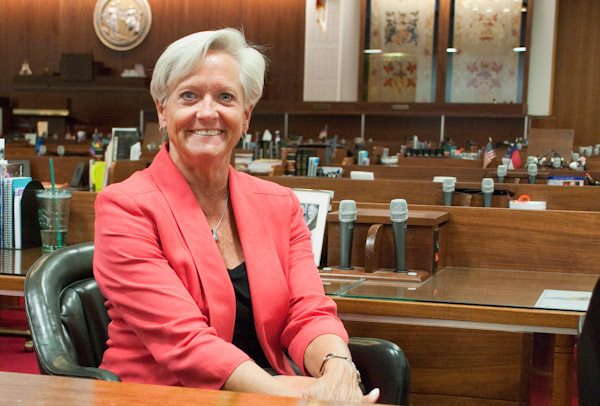 Q: What's the most surprising thing about the General Assembly?
The people down there really do get along, and there are some really close friendships across the aisle. Even if people are ideologically opposed, most of them have respect for each other.
 Q: You're a nurse practitioner, and also the Chief Health Officer of SAS. How many healthcare providers are there in the General Assembly?
There are two dentists, a vet, an RN and me (the first Advanced Practice Registered Nurse elected to the NCGA). Of the 170 members in the GA, I'm the only primary care provider. When I debate a bill, I almost always make a reference to the need for data to support the proposed legislation, just as I use evidence when making treatment decisions for my primary care patients.
Q: Let's talk about sales tax. The state collects a lot of money. But now, big changes in the formula for distribution are in front of the legislature. How will the changes affect Cary?
Wake County is estimated to lose $24 million over four years in tax revenue. If this redistribution plan passes as currently proposed, the legislature will make it impossible for local governments not to have to raise property taxes in order to meet their financial obligations to their citizens.
Towns like Cary will become the bad guy, known for raising taxes. It's a real problem. I represent Apex and Morrisville, too, and they'll be hurt just as much.
Q: Also in this session, the legislature redrew the election districts for Wake County Commissioners. What did you think of that?
People in our county didn't get to vote for it. The GA decided how our county commissioners should be elected. We had incredible protest against this bill. The bill passed along partisan lines, and it's unfortunate.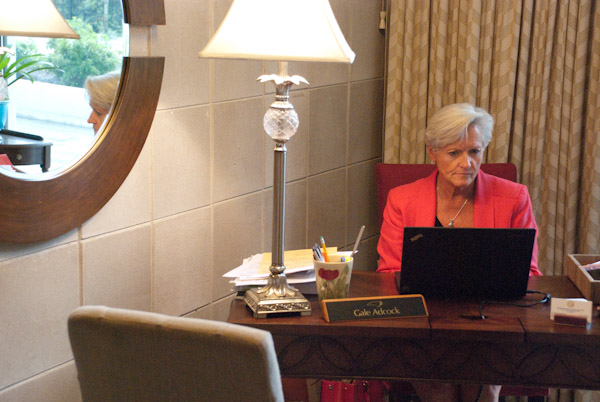 Q: You've been busy down in Raleigh, sponsoring or co-sponsoring 110 bills. One of your bills got passed into law and was signed by the governor. Can you tell us about it?
I was a primary sponsor of a state-wide hospital workers safety bill.
Q: So, you have two jobs – one at SAS and the other at the state capital. It sounds pretty stressful. How do you keep it in perspective?
As a nurse practitioner, I sometimes have to tell my patients that they have cancer or that their kids are seriously sick. State legislation is important, yes, but unlike what I see and handle in my professional life, it's often not as life-changing.
——————————————————————————————————————————-
Story by Hal Goodtree and Jessica Patrick. Photos by Hal Goodtree.
https://carycitizenarchive.com/wp-content/uploads/2015/08/gale-adcock-0474.jpg
402
600
Hal Goodtree
https://carycitizenarchive.com/wp-content/uploads/2020/03/cc-archive-logo-450-v3.png
Hal Goodtree
2015-08-18 14:23:44
2015-08-19 09:37:13
Catching Up with Gale Adcock