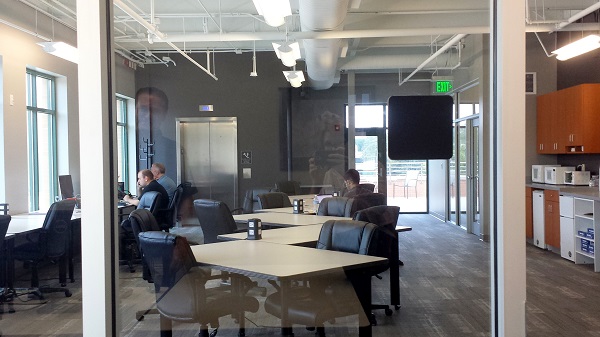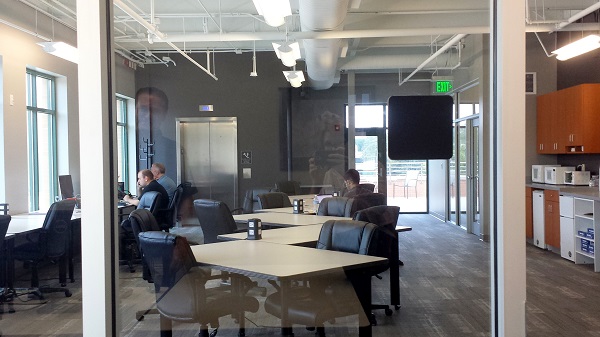 Cary, NC — I met with David Gardner, a successful Cary entrepreneur who just opened the Cary Cofounders Lab on the third floor of The Cary Theater.
Who is David Gardner?
David Gardner has been in Cary for 30 years. "I came here to go to school at NC State and could never come up with a good reason to leave," he told me.
After completing graduate school, Gardner became an entrepreneur and started several software development companies. By the time he had finished seven successful start-ups, his wife made him promise that he would never start another company.
That's when he started mentoring and helping young people who were starting companies. "I became a destination center for anyone wanting to start a software company. I was meeting three or four people a day, and it really became a job."
A Mentor for Start-Ups
Gardner quickly noticed that some of the teams he met with could really execute what they learned. "I didn't know what it was, but I knew when I saw it," he said. "I started writing checks and investing in the teams that I thought were the most promising." Over the next three years, Gardner invested in 17 start-ups. 16 of those are still going strong today.
No start-up is too much in the early stage to come to me – usually it's just an idea on the back of the napkin. If you're just an investor, you just give the investor pitch, and I don't want that. I want entrepreneurs to open up and tell me, "Here are the problems; here are the things we're not sure of. Help us figure it out."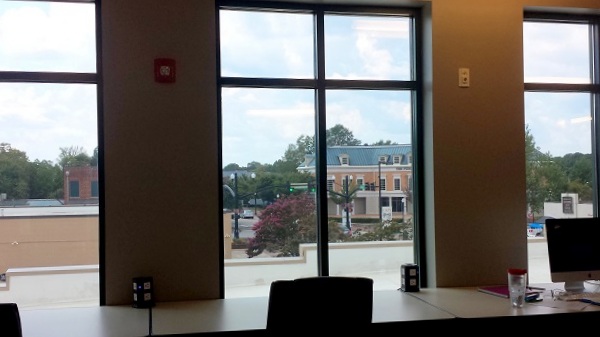 Cary Cofounders Lab Opens
As of two weeks ago, the Cary Cofounders Lab opened in The Cary Theater, giving Gardner a chance to continue his mentoring work in the heart of Cary.
"The Cary Cofounders Lab was not part of my plan," Gardner explained. It was Ted Boyd, Cary's Downtown Manager, who approached Gardner with the idea. Gardner told me that a lot of Cary entrepreneurs go to Raleigh, Durham and RTP to start their companies. With the Cary Cofounders Lab, Gardner and Boyd hope to keep some of those companies in Cary.
"I've caught the bug for downtown development in Cary," said Gardner, who has already invested in Cary's Fortnight Brewery and the Downtown Mayton Inn.
The space is jointly funded – the Town of Cary gave Gardner the space and he bought the tables, the internet, the office supplies and a coffee machine.
I think it's a novel concept to create early-stage support for entrepreneurs as a form of economic development. Ted is thinking years ahead.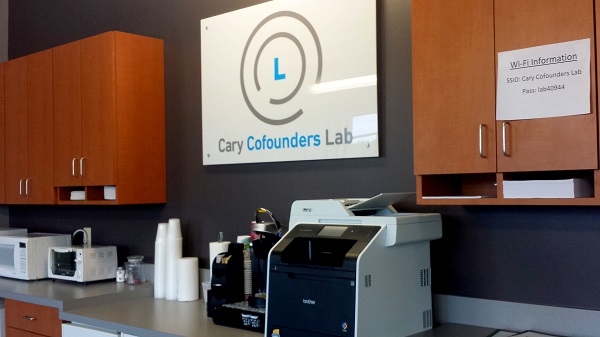 Join Cary Cofounders
Cary entrepreneurs who want to seek help from Gardner don't have to pay anything – just visit the Cofounders website to ask questions or learn more.
—————————————————————————————————————————–
Story and photos by Jessica Patrick.
—————————————————————————————————————————–
CaryCitizen is sponsored in part by TruOptions Financial. 
https://carycitizenarchive.com/wp-content/uploads/2015/08/20150814_135936.jpg
337
600
Jessica Patrick
https://carycitizenarchive.com/wp-content/uploads/2020/03/cc-archive-logo-450-v3.png
Jessica Patrick
2015-08-19 14:03:12
2019-12-08 10:16:18
Cary Cofounders Lab Opens Downtown