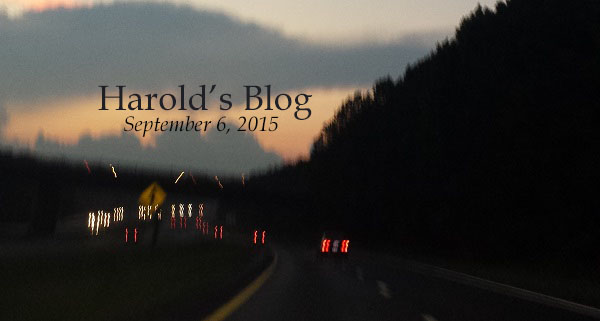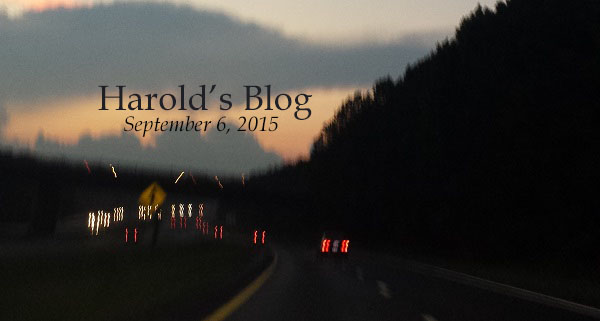 Cary, NC — With the exception of one long meeting night, this was an exceptionally slow week.
Monday
There were no meetings Monday, since I was returning from visiting my daughter out of town.
Tuesday
Tuesday, I entertained guests at Booth Amphitheater.
Greg Allman Concert
We were treated to a concert by the Doobie Brothers and Gregg Allman. The Doobie Brothers played a lot of their earlier songs without Michael McDonald. For those of us who have lived through decades of rock, this was a nice trip back on memory lane.
One unexpected bonus at this concert was Gregg Allman singing a Michael McDonald song with the Doobie Brothers. All of the performers sounded as good as they did 40 years ago. I estimated the crowd to be in excess of 3,000, which was great for a Tuesday school night.
Wednesday
Wednesday, I met with the town's Economic Development Committee.
This committee meets quarterly and is made up of the mayor, two council members, the town manager, the Cary Chamber's executive director, the chair of the Cary Chamber's board of directors and the three new Cary citizen membership positions. The purpose of this committee is to oversee activities of the Town's economic development program.
Notes from the Economic Development Committee
The committee considers economic development that can be jointly implemented by the Town and Chamber. Some of the items of note from this meeting include:
CoFounders Capital has raised a fund of nearly $12 million and has already had four investments totaling nearly $1 million.
There continues to be numerous small and medium size businesses interested in relocating in Cary.
A business guide is being finalized and will be a resource for new businesses looking to open in Cary.
The state property at the intersection of Cary Town Boulevard and I40 is under contract with Columbia Development. Hopefully their plans will include a large employment center component.
Plans have been filed for 159,000 square feet of Class A office in Regency Park. This is likely to be filled with an expansion by HCL.
Developer activity is growing in Downtown Cary. There should be new announcements soon.
RDU has announced direct flights to Salt Lake City, Dallas Love field and Denver.
Currently there are 13 active economic development projects. If they all come to fruition it would mean 4,440 additional jobs and $360 million of investment.
Cary's unemployment rate at the end of June was 4.1%. Wake County was at 5.0%, North Carolina at 6.3%, and the US at 5.6%.
Our meeting concluded in a little under an hour.
VIP Reception at CineBistro
Wednesday evening, I had the pleasure to attend the VIP reception of CineBistro in Waverly Place. Cocktails and hors d'oeuvres were served to about a couple of hundred guests. We were then treated to the movie "A Walk in the Woods."
The lobby area includes a full service bar. The six movie theaters have huge screens and leather reclining lounge chairs with fold-in tables. Each chair has a waitress that will pretty much bring you anything you want. And, by the way, the food was fabulous. Once the movie starts the wait service stops and customers must go to concessions for additional food and drink.
It was a great experience and different from CineBowl, CineBistro's competitor in Parkside Commons, which is geared more towards families. So, if you want a nice adult dinner and movie with just you and your significant other, you might want to check out CineBistro.
Thursday
Thursday, the council held four quasi-judicial hearings.
99 Townhomes
The first hearing was the consideration of a site and subdivision plan for the development of 99 townhomes on 33 acres. The proposed development included a request to waive improvements to a future segment of McCrimmon Parkway.
Instead, the applicant proposed to build a segment of road to Good Hope Church Road leaving the future connection to McCrimmon Parkway as a town responsibility.
After deliberation, most of the council expressed concerns that the unknown cost of those improvements, anywhere from $250,000 to $1,400,000, was too much of a risk for the taxpayers and denied the request. It should also be noted that two connections were required with an earlier proposal of over 100 units. The reduction of units to 99 allowed just one connection which would have been through an existing neighborhood south to Good Hope Church Road.
Auto Repair Shop
The second hearing was to consider a re-develop approximately one-half acre located on Tryon Road at Jones Franklin Road for an automotive repair use. The proposal included reductions in the width of the streetscapes required along three adjacent roadways and a reduction in the building setbacks from Tryon Road and Jones Franklin Road.
An adjacent auto brake repair shop opposed the request and a lawyer represented his interests. It should be noted that a dilapidated building has been vacant on this site for years. The Land Use Plan and the zoning dictate this site should be commercial. But due to the shape of the site, it would have been almost impossible to redevelop as commercial without reductions in streetscapes. After much deliberation, the majority of council agreed to the request.
Office Space
The third hearing was a site plan for approximately 415,000 square feet of office on approximately 39 acres on SAS Campus Drive at Trenton Road. The site plan required Town Council approval since it exceeded 100,000 square feet of non-residential floor space, and the property had not been rezoned since March 2013.
The proposal included modifications to town standards, including:
a reduction in required parking
allowance of parking between the building and the intersection
the removal/replacement of champion trees
the elimination of a pedestrian connection to Trenton Road
a reduction in the minimum required spacing between canopy trees and light poles.
The presentation addressed all of the issues.
The parking issue was addressed with information about current excess parking at SAS buildings. The removal of champion trees was held to a minimum of just a handful out of over a dozen. The council approved this proposal unanimously without much discussion.
Whenever there is a proposal from SAS, there always seems to be a question of whether or not I should participate. The town's legal department has investigated this in the past and determined that Council members have a duty to vote on items like this unless their vote is prohibited by a conflict of interest. Neither I nor any member of my family will receive a direct benefit from this development plan. Therefore, I was required to participate and vote on this proposal.
County Library
The final hearing was a consideration of a special use and site plan to develop an 8,800-square-foot county library on a 3.75-acre portion of the 61-acre Middle Creek High School site at the intersection of West Lake Road and Middle Creek Park Avenue.
The plan included modifications to the Town's requirements for installation of utilities and roadway improvements. The utility improvements, which were known with the development of the high school site, would be at a cost from about $200,000 to $500,000.
The county argued that the more they had to spend on the site the less they would be able to spend on books and other things. While that is a very weak argument, the council reluctantly agreed to approve the request, which is a virtual gift from Cary taxpayers to the county. If we would have denied this request it is very likely we wouldn't have gotten a library at this site for several more years. Our four quasi-judicial hearings took a little over four and a half hours.
Academy Street on TV
A TV story this week on the Academy Street improvements implied that Cary was spending $10 million dollars to make it look prettier. How misleading and disappointing from such a reliable news source. While the aesthetics are important, a significant portion of the cost is the utilities that will serve current and future residents and businesses. It is important to understand that this is the oldest part of Cary and the utilities are more than half a century old.
Emails from Staff
Emails from staff this week included the construction and activity report for August.
Construction & Activity Report
For the month, there were 39 single family permits issued, 70 townhome permits and one non-residential permit. The average single family dwelling was 3,070 square feet compared with August of 2011 when the average single family dwelling was 3634 square feet.
Cary accounted for 14.7% of the single family permits in Wake County which was second to Raleigh. 63.86 acres were annexed in August.
Emails from Citizens
Emails from citizens this week included:
a complaint about a 50 cents increase in fees for playing pickle ball
a question about school assignments
a complaint about a school being used for a voting precinct
a criticism of the council making a "horrible" decision on a site plan at Tryon and Holly Springs Road
Get in Touch
Next week includes a council meeting, a school visit, and an event commemorating 9/11.
Well, that is all for this week. My next post will be on Sunday, September 13th. Although I have Facebook and Twitter accounts those are not the best means of communications with me. Please send all Town of Cary questions or comments to Harold.Weinbrecht@townofcary.org and email personal comments to augustanat@mindspring.com.
——————————————————————————————————————————
From the blog of Cary Mayor Harold Weinbrecht. Photo by Jessica Patrick.
https://carycitizenarchive.com/wp-content/uploads/2015/09/Harolds.jpg
321
600
Harold Weinbrecht
https://carycitizenarchive.com/wp-content/uploads/2020/03/cc-archive-logo-450-v3.png
Harold Weinbrecht
2015-09-08 09:22:13
2016-01-09 11:47:33
Harold's Blog: CineBistro, Developments & More