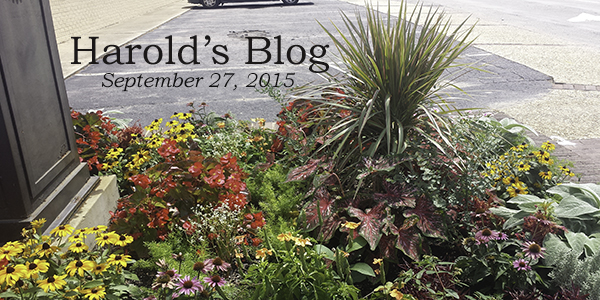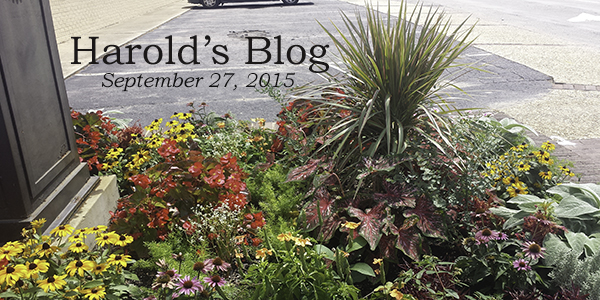 Cary, NC — This week was busy with several long nights.
Monday
Monday, I called council members to hear their concerns and questions about the agenda for the upcoming regularly scheduled council meeting on Thursday.
Calls & Agenda Review
This week, I was hampered by a Verizon phone outage and the busy circuits on the land lines. As a result, I was only able to get in touch with council members Yerha and Bush. There were very few questions, but we all believed the meeting would last about five hours.
Later Monday I met with management, administration, public information and legal to go over the agenda. This review of the agenda lasted about 30 minutes.
Issue – Water Levels at Jordan Lake
After the agenda meeting, I met with management to go over several issues including several downtown issues. One issue of note is that water levels at Jordan Lake near our input are about three and a half feet below normal. Even after two days of rain this past weekend, the drought persists. So, if you can conserve, please do. This meeting also lasted about 30 minutes.
Mayors Association
Following a meeting with the managers, I attended a meeting of the Wake County Mayors Association. All mayors were present except the mayors of Raleigh and Knightdale.
First, we heard from the new executive director of the Triangle J Council of Governments, Lee Worsley, who has been in his position about two months. He talked about visiting municipalities to find out how Triangle J can better serve and help.
After Mr. Worsley, the mayors heard from Triangle J's Renee Boyette about Foreign Trade Zones. These zones are locations that offer companies special procedures by allowing delayed or reduced duty payments on foreign merchandise as well as other savings.
After the Triangle J's presentations, the mayors met privately. The only action taken was a resolution recommending the orange route for the Triangle Expressway's southeast extension. The mayors also talked about issues within each town and elections.
We concluded around 8:30 pm.
Tuesday
Tuesday, I talked with the editor of Cary News. She expressed her desire for me to participate in the questionnaire, apologized for the short timeline, and extended the deadline so that I could participate. Then, we talked about the editing of responses. She explained that it was only grammatical and spelling and promised that they would not change answers to questions.
Cary News on Fair & Balanced Reporting
This was followed by a long discussion about fair and balanced reporting. Her predecessor and previous reporters had told me (and others) in person that it was acceptable for a reporter to inject an opinion into a story as long as it was factual. The current editor stated that this was not allowed and asked to be called if it happened. She stated that her goal was to be factual and fair.
In addition, she stated that reporting on council matters should include the facts and, if possible, opinions on both sides of an issue. This was a very productive conversation, and I was very happy to hear in the change of direction of the Cary News. Our citizens deserve the news without spin, and the editor of the Cary News has promised me that. Good for them.
250 Jobs Coming to Cary
Later Tuesday I received an announcement from the Governor that DB Global Technology will undertake a 250 job expansion over the coming two years at its software application development center here in Cary.
The company plans to invest $9 million there through the end of 2016. New positions will include technology engineers, software developers and analysts. These are exciting times for Cary, with 350 professional jobs announced just in the last two weeks.
Tour of Epic Games Facility
Tuesday evening, the Vice President of Operations for Epic Games gave me a tour of their facility. What a cool place. It reminded me of the SAS of 30 years ago and of Google. There is a slide from one floor to the next, a rock climbing wall, something to eat all the time, gym/showers and a game room. All employees play an hour of games once a week, which is required.
I actually witnessed four teams of developers playing each other while I was there. The average employee age is in the upper 20s, and I was probably the only guy in the building with gray hair. I am glad Epic Games is in Cary, and they are very happy to be in Cary. They are continuing to grow and be successful. It will be interesting to watch how they expand in the future.
Starting Healthcare Facts
Wednesday, I attended the 2015 Cary Chamber's Annual Banquet. The guest speaker was Brad Wilson, who is the CEO of Blue Cross and Blue Shield of North Carolina. His remarks centered on health care and its accelerating costs. Some of the interesting points included:
Life expectancy of our children will be less than ours for the first time in history.
Our population continues to get more and more out of shape each year (diet and exercise). This is causing health care costs to increase.
The Affordable Health Care Act has given more coverage to more people than ever. This is only one component of the health care costs.
Today's health care is a fee for service, which rewards volume, is probably the biggest reason for rising costs. As a result, providing additional services because of mistakes or providing services that are unnecessary continue to rise.
A suggestion to change the fee for service is to create service based system. That is, insurance will pay for a service. and, if the provider does extra services or repeats services, then the provider absorbs the cost.
Hospitals in this area can differ in costs dramatically. He gave an example of a procedure that costs $23,000 at one hospital and $46,000 at another for exactly the same service.
Drug companies were also discussed. Recently a drug went from $15 to $700 because the company was bought out. The accelerating health costs are not sustainable.
His talk lasted about 20 minutes, and I found it fascinating. It was an eye opener for most of us.
Honoring Ben Shivar
The highlight of the evening, for me, was presenting the 2015 Citizen of the Year award to our retiring town manager, Ben Shivar. Here are the remarks I spoke from:
As Mayor, I am honored to recognize this year's Citizen of the Year.

This recipient is the CEO of a major entity with over 1,000 employees and runs a daily operation where customer service means always serving customers in a first class manner. When you look at the achievements of this recipient, you will recognize that they extend beyond the call of duty. His job is not easy – but he has made his accomplishments look effortless. Under his leadership, the connection between government and business has been seamless. Accolades for our community are presented almost weekly, and his contribution has been an integral part of these.

We have all benefited from his leadership. Our recipient is now stepping down after 40 years in local government. He is an accomplished community leader, a Rotarian, a husband and a father. And we call him friend. Ben Shivar started with the Town of Cary in 1995 as the Assistant Town Manager and, in 2009, after a national search, he was appointed as town manager – to Cary's benefit.

Prior to coming to Cary, he served as the Chatham County manager for six years and as the town manager of Siler City for eight years. He began his career with the City of Greenville, NC, and, over a period of five years, held the positions of planner, director of community development and assistant to the manager.

He is an accredited manager with the International City/County Management Association (ICMA) and a member of the North Carolina City and County Management Association (NCCCMA). He is also a past president of the North Carolina Community Development Association.

He earned certificates for Personnel Administration and Community Development Administration from the Institute of Government and is a 2008 graduate of the UNC School of Government's Public Executive Leadership Academy.

He has been nominated by his Town of Cary colleagues to receive several Team Player and PEER (Promoting Extra Effort Recognition) awards for his collaborative work. He has been an active Rotarian for 31 years, 18 as a member of the Cary Rotary, for which he served as president in 2006-2007.

In addition to Rotary, community activities have included participation in the Kiwanis Club, United Way and the Boy Scouts of America.

At this time I would ask current and former council members to come and join me.

A native of Charlotte, he earned a Bachelor of Arts degree in Political Science from the University of North Carolina at Charlotte and a Master of Public Affairs degree from North Carolina State University. Ladies and Gentlemen, it gives me great pleasure to announce our 2015 Citizen of the Year – Ben T. Shivar.
I was joined by council members Robinson and Yerha and former council member Adcock to present the award and take pictures. Council member Bush had the flu, council member Frantz was participating in a candidate forum and Mayor Pro-Tem Smith was in Ireland.
They all wished they could have been there to support Ben.
All in all, it was a great evening and a lot of fun.
Thursday
Thursday started with a reception for retiring town manager Ben Shivar.
Reception for Ben Shivar
He, along with his wife and two daughters, greeted employees and friends for over two hours. What a great show of thanks for a great public servant. Cary is blessed to have had him as a town manager and we will sorely miss him.
Council Meeting
Our regularly scheduled council meeting began with a presentation from the mayor of Hsinchu, Taiwan, which is one of Cary's four sister cities. They presented me with beautiful glasswork, a map of Taiwan and an invitation to visit. I hope I get that chance while I am mayor.
Parting Remarks to Ben Shivar
Next, as is customary with departing council members or staff, each council member gave parting remarks to our town manager. Afterwards, we read a proclamation recognizing his service. Then, I had the privilege of presenting the "The Order of the Long Leaf Pine" from the Governor. Since its creation in 1963, it has been presented to honor persons who have a proven record of service to the State of North Carolina or some other special achievement.
It is the highest honor that can be given to a civilian in North Carolina. I can't think of anyone more deserving than our town manager.
New Cafe & Other Items
Following recognitions and reports, council got into the main part of the meeting. We approved a lease for a café in the concession space at the Cary Theater. This required $15,000 of improvements using budgeted funds earmarked for downtown.
No additional funds from savings (General Fund) were used.
Unknowingly, the Governor signed a bill requiring 30 days' notice for this type of lease before we voted. Therefore, council will hold another public hearing and revisit this item at our November meeting. Council also approved several other items including more townhomes on Holly Springs Road near the intersection with Tryon Road.
I voted against this because of the excessive number of multi-family in the area.
Our meeting concluded after about three and a half hours.
Friday
Friday, I participated in what should be the next to last Metro Mayors legislative update. Some of the items of note in this update include:
Moving all of next year's primaries to March 15. The candidate filing period will open December 1 and close December 21. This is on the Governor's desk.
A bill to put on the March ballot a question to borrow two billion for universities, community colleges, water and sewer loans, national guard facilities and state parks.
A bill giving counties a new half cent local option sales tax for public education and increases from a quarter cent to a half cent the county general purpose local option sales tax, both with referendum requirements. None of these are shared with cities.
A bill to prevent Wake County from accessing state funds for light rail if they passed their half cent local option for transit, which would virtually kill rail.
A bill that makes it clear that local government can appropriate money for historic rehabilitation.
The meeting lasted about half an hour.
Saturday
Saturday morning, I joined employees of Dude Solutions for a benefit 5K run at WakeMed Soccer Park. They are a leading software-as-a-service provider of operations management solutions and are recognized for world class delivery, support and a long-standing commitment to innovation. And, despite over 2 ½ inches of rain leading up to the event, over 50 people from Dude Solutions showed up to raise money for Brown Bag ministries.
Brown Bag ministries serves the homeless and hungry in the Triangle area of North Carolina. Thanks to the employees of Dude Solutions for helping such a great charity. In case you're wondering, I ran the 5K in about 25 minutes, which is not bad for a sloshy course.
Emails from Citizens
Emails from citizens this week included:
a concern about a potential group home in MacGregor
a complaint about speeding in West Lake
a complaint about traffic delays in west Cary
a complaint about abandoned vehicles and trash on Adams Street
a concern about a proposed rezoning on Carpenter Fire Station Road
a complaint about speeding near East Cary Middle School
a complaint about an abandoned car on Highland Trail
a complaint about yard waste not being picked up
Cary News Questionnaire
The following are my answers to the Cary News Questionnaire:
Biography
Age: 59
Occupation: Software Engineer at SAS Institute for close to 22 years
Education: Degrees in Mathematics from Augusta College and Computer Science from NC State
Political experience:
Mayor: 2007-present
Cary Town Council – At large: 1999-2003
Information Services Advisory Board Chairman: 1998-1999
Planning and Zoning Board: 1998
Mayors Association Chairman: 2009
Capital Area Metropolitan Planning Organization's Executive Board Vice Chairman: 2014-current
Community involvement:
Past-president of my neighborhood's homeowners association
Former tennis coach of two high schools
Sunday School teacher for more than a dozen years
What is the biggest issue facing Cary and what can council do to address it?
Cary faces many issues annually, and they are all important. Issues evolve and change over time, so today's important issue may not be tomorrow's highest priority. The mayor, council and staff need to be nimble enough to handle constant changes in priority. Currently, I believe Cary's top issues are downtown and growth related issues in areas such as west Cary.
This question allows only one issue with a 200-word limit, and downtown seems to get more attention from the media, so I will briefly address downtown issues.
Downtown's revitalization is ongoing. We need to keep this momentum by continuing to invest in downtown. Not too long ago, we were at a point of having several dilapidated buildings and failing utilities which caused businesses and people to leave downtown.
Ignoring these issues would certainly have resulted in blight and crime. Since that time, we have made great progress. We are currently repairing and replacing aged infrastructure and improving streetscapes. Businesses are returning, and, as I write this, I know of at least four business opportunities being discussed. I believe our downtown will transform during the next four years into a remarkable destination with a park and new library.
As downtown continues its revitalization, how and when should the town address growing parking needs that will come with new projects?
The progress and excitement of our downtown's revitalization has created new businesses and generated lots of interest. Cary is involved in negotiations that could create public-private partnerships for structured parking.
But, because these are being negotiated, I cannot discuss details.
One area that I can mention is the structured parking being considered for the new library site. But, if we fund structured parking on that site, it is unlikely we will have enough funds to provide additional structured parking elsewhere in the near future.
But one thing is for sure; additional parking is a high priority and is coming to downtown. It is also worth mentioning that, currently, the downtown area has several hundred public parking spaces, but they are scattered. And let's keep in mind that we are a bicycle-friendly community with recently expanded CTran service that can help reduce the need for parking.
How should the council balance encouraging development while meeting resident needs that accompany that growth?
Since I took office as mayor in 2007, Cary has grown at a rate of around 3% annually.
Of course, some areas of Cary are seeing a lot of development, giving the impression that the growth rate is much higher. Cary works hard to create a high quality of life that attracts residents and businesses. Development interests are usually a result of the market and the economy both of which are doing well in Cary at the moment.
Property owners interested in development must ensure their proposals match the plan for land use and the zoning (type of development). If they do, then by right, they can develop their property without Council approval. If not, they go through a process that involves public hearings, recommendations from citizen advisory boards and, eventually, a decision from council.
In recent years, Council has typically approved the least amount of density possible in high growth areas. Council does not have the authority to stop growth nor should it.
We do have authority to ensure adequate water, sewer, fire/police protection, parks and some roads, which we take seriously.
What role should the council play as Wake County Public School System develops its school construction program?
It is important that the Wake County School System receive information about where students will be as soon as possible so that they can adequately plan school locations. For years, Cary has provided future growth information to the Wake County School System years in advance of anticipated growth. According to Wake County commissioners and Wake County School Board members, they are playing "catch up" because of years of inadequate funding.
It is the council's job to make sure that the school board members are aware of acute situations such as the lack of middle schools in West Cary.
In addition, we can continue to look for opportunities to partner with schools to reduce their construction costs such as shared ball fields and waiving road improvements. Of course, reducing school costs for the county could mean that Cary taxpayers foot the bill.
The most important thing we can do regarding school construction is to advocate for our citizens to make sure that school siting and construction timing meet our needs. I will continue to be a strong advocate for our citizens in this area.
Get in Touch
Next week's activities include a joint meeting of Cary's boards and commissions, a quasi-judicial hearing, a work session and Oktoberfest.
Well, that is all for this week. My next post will be on Sunday, October 4th. Although I have Facebook and Twitter accounts those are not the best means of communications with me. Please send all Town of Cary questions or comments to Harold.Weinbrecht@townofcary.org and email personal comments to augustanat@mindspring.com.
———————————————————————————————————————————–
From the blog of Cary Mayor Harold Weinbrecht. Photo by Jessica Patrick.
———————————————————————————————————————————–
CaryCitizen is sponsored in-part by TruOptions Financial Services.
https://carycitizenarchive.com/wp-content/uploads/2015/09/Harold10.jpg
300
600
Harold Weinbrecht
https://carycitizenarchive.com/wp-content/uploads/2020/03/cc-archive-logo-450-v3.png
Harold Weinbrecht
2015-09-28 14:18:44
2019-12-08 10:24:22
Harold's Blog: Healthcare, Downtown & 350 New Jobs