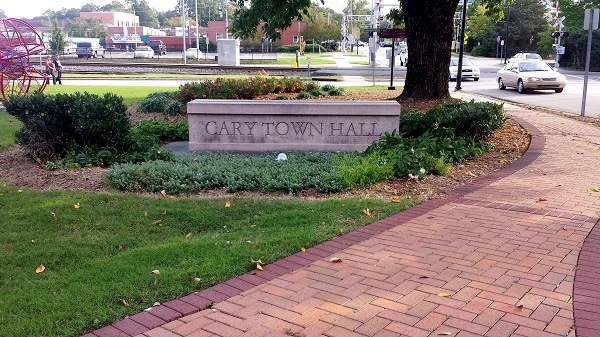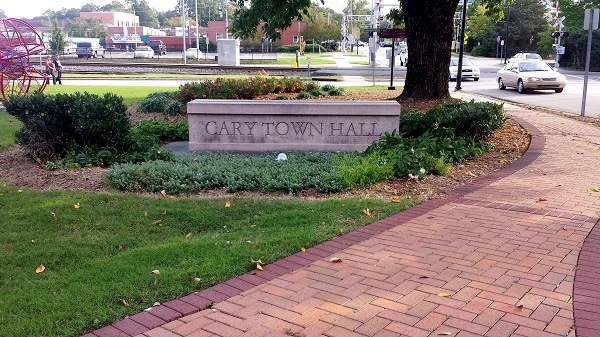 Cary, NC — Thank you Cary District B voters for your faith and trust in me to continue to serve as your representative for another term! I am forever grateful and humbled by the level of support we received throughout our campaign and on Election Day.
Team Effort
Winning an election is truly a team effort and we could not have succeeded without the hard work and support of a number of folks.
First and foremost, I want to thank my lovely wife Lisa and my family for their love, their encouragement and especially their patience not only throughout this campaign but also during my service on the council over the last eight years. Serving and campaigning can really take its toll on one's family. Without family support, most will fail at the ballot box, at home or both.
My family has always been behind me 110% because we believe in something bigger than ourselves – we believe in our community.
I want to thank my campaign team for all their efforts and the personal sacrifices they made, which took time away from their families and jobs, to help us win reelection. This was a group effort, and I am thankful to have the best team in Wake County!
Your support and friendship means the world to me!
I also want to thank all of my council colleagues past and present for their public support of our campaign – especially those who stood strong and supported my candidacy over that of their political party. While serving on the council is non-partisan, oftentimes getting elected isn't.
To publicly oppose the wishes of one's political party takes guts and speaks volumes about one's character and integrity. Cary is truly blessed to have such wonderful people on the council and in Raleigh who believe in community over politics. I am also very proud that despite all the "noise" during the campaign we remained positive and professional. Cary citizens deserve nothing less.
The Future of Cary
I am excited about what the future holds in Cary. Over the next four years, we will see the completion of the Town Square Park, Academy Street and the new Downtown Regional Library. Additional commercial, office, residential development and parking is on the way.
Cary's older neighborhoods will continue to experience increased private investment further promoting home ownership and increased property values. Great things are happening in and around downtown, and I am thrilled that I get to continue to be a part of that.
I promise that we will continue to practice fiscal restraint and to budget conservatively while furthering our efforts to make Cary a more business friendly community.
Quality of life begins with a good paying job. I also pledge to continue to support growth management practices that protect the character and charm of existing neighborhoods and communities; and contrary to what you may have heard, environmental protection remains a priority of mine and of this council.
And last but certainly not least, I remain committed to open communication and more importantly, I promise to continue to listen to the citizens I serve – I do work for you after all.
Congratulations also to my colleagues and good friends Mayor Harold Weinbrecht and Council Member Lori Bush for their election victories as well. I was a little worried that the Mickey Mouse might pull an upset, but they persevered. ;-)
Thank You
Thank you all again for your support. It has been a pleasure to get to know so many of you during my time on the council and I look forward to continuing to work with you to make Cary an even better place to live, work and raise a family.
In your service,
Don Frantz
Cary Town Council District B
919-612-6870
————————————————————————————————————————————
From the blog of Don Frantz, Member of the Cary Town Council District B (representing Downtown Cary). Photo by Jessica Patrick.
https://carycitizenarchive.com/wp-content/uploads/2015/10/Cary-Town-Hall.jpg
337
600
Don Frantz
https://carycitizenarchive.com/wp-content/uploads/2020/03/cc-archive-logo-450-v3.png
Don Frantz
2015-10-16 09:12:31
2015-10-15 13:59:32
Don's Blog: Thank You Cary Voters!