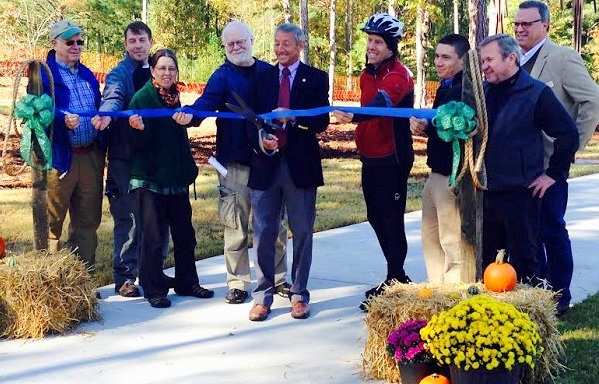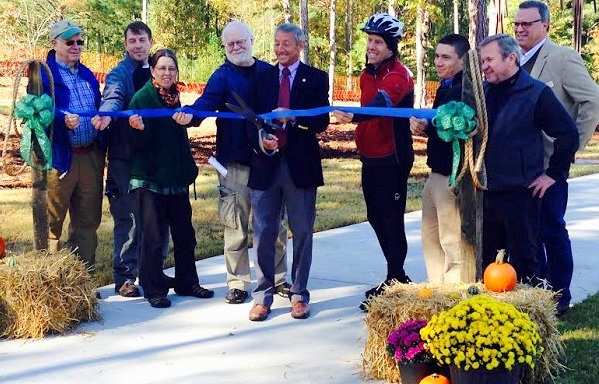 Cary, NC — This week was slower than last week with a few events and several meetings.
Monday
Monday, I met with the 3rd grade classes at Cary Elementary.
Visit to Cary Elementary
I talked about what my duties are as mayor and a member of council and answered questions. They presented me with a beautiful ornament of Cary Elementary, and then I took pictures with each 3rd grade class. This was a lot of fun, and I hope they will invite me back in the future.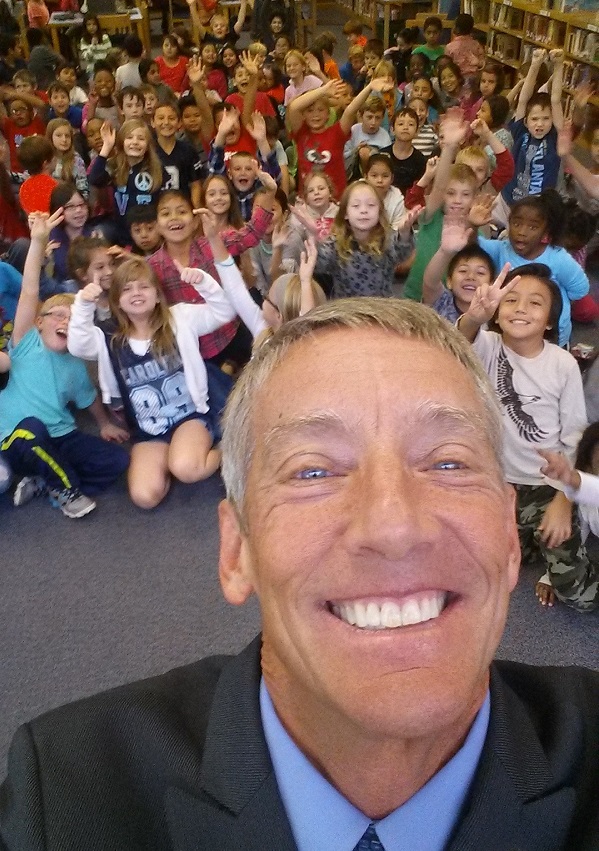 Weekly Meeting
Monday evening I met with the interim town manager for our one-on-one weekly meeting. We discussed several issues including connectivity, a downtown development, a sidewalk on Walker Street between Waldo Street and Chatham Street and the town's water mixer in Jordan Lake to improve water quality.
Tuesday
Tuesday, I had a quarterly one-on-one meeting with the town attorney.
In these meetings, the town attorney goes over legal cases that are in-progress and potential legal actions. We talked about half a dozen issues.
Wednesday
Wednesday, I had a brief interview with Gowri Goli about the "Spices of Liberty" movie being filmed. This is the story of second generation Indian American immigrants who try to integrate the wisdom and lessons they learned from India into the life they live in the United States.
You can find out more about this movie on IMDb. I was filmed talking about the importance of freedom in America.
Thursday
Thursday, I had the honor and privilege of introducing former Cary Mayor Pro-Tem Gale Adcock at her NC House of Representatives kick-off event. Several dozen people were in attendance including council members Frantz and Yerha and former council member Erv Portman.
While we miss Gale on council, we are impressed with her determination to protect Cary's authority and reach across the aisle to get things done. Without cooperation and respect for both political parties in the state, we will never reach our potential as a state.
Friday
Friday, I attended a tree dedication ceremony for former town clerk Sue Rowland who retired last July after 22 years of public service. The NC Association of Municipal Clerks dedicated an Overcup Oak tree in her honor and it is planted in the courtyard at town hall.
Dedication to Sue Rowland
After the tree dedication, the council surprised Ms. Rowland by naming the courtyard after her. There is now a plaque that reads:
In honor of beloved Town Clerk, Sue Rowland, who was appointed Cary Town Clerk in 1992 and distinguished herself as a person of outstanding ability during her 22 year career with the Town of Cary. Establishing a high standard of integrity, leadership and professionalism, Sue spent decades committed to the Town Council, Town staff, the community and professional organizations by faithfully executing her duties as Town Clerk with selflessness and compassion, working to ensure all were afforded the best possible services in a timely, equitable and efficient manner. Sue was named the 2012 Clerk of the Year by the North Carolina Association of Municipal Clerks; she retired from the Town of Cary in 2014 with over 30 years of public service.
I miss working with Sue but am comforted knowing that she is still making a difference in the community by volunteering and by helping folks with her personal training skills. God bless her and all the clerks for all they do for our community.
Saturday
Saturday I gave remarks at the dedication of the New Hope Church Road Park.
Park Dedication
Here is an excerpt from those remarks:
We first started talking about this project over 10 years ago and completed it this past summer. This is a beautiful site, and it's great to see it come to fruition.
While this is the only trailhead along the American Tobacco Trail that was built and is maintained by the Town, you all should know that this project would not have come together so nicely without the support of our regional and state partners, some of whom are with us today: Chatham County, The Durham-Chapel Hill-Carrboro Metropolitan Planning Organization and The North Carolina Division of Parks and Recreation. These folks were with us every step of the trail! And their financial support is an important reason the Trailhead exists today. In addition to being the only trailhead along the ATT that Cary built and maintains, this 12-acre site is an important parking facility for Cary residents and users of the ATT.
It's also one of the few locations in Wake and Chatham Counties along the 22-mile ATT that offers potable water and restroom facilities. As a runner, I can tell you water and restrooms are a big deal after a nice, long run. The ATT was built on a former railroad corridor.
As you arrived today, I hope you were able to enjoy the four public art figures that were created by sculptor John Merigian (me ri gee an). These steel figures, collectively called The Visitors, reflect the railroad heritage of this site – they look as if they were made of old rails and have the shape of a rail. We also have a few horses in attendance today, courtesy of our friends at the North Carolina Horse Council. For those who have been on the ATT, you've probably noticed that walkers, runners and cyclists share the trail with equestrians. Spend a few moments today speaking with the Horse Council about protocol when sharing the trail with a horse and rider.
An important focus of Cary's greenway system is connectivity. Our Trailhead Park joins over 30 other parks and 70 miles of greenways, which already connect, or plan to connect to Wake, Durham and Chatham counties as well as Raleigh, Morrisville and Apex trails and greenways. I encourage you to spend some time discovering our different parks and greenways. To make it easy for you, we created our Bike and Hike app to help you navigate all the outdoor recreation we have in Cary. The app's available for Apple and Android devices.
In Cary, our decisions reflect our Quality of Life Guiding Principles. In those, we talk about our distinctive sense of place. We state that citizens and users will take pride in the attractive appearance of our parks, that they value our community's recreational opportunities and that they feel encouraged to lead healthy lifestyles. I believe these guiding principles are reflected in the work we have accomplished at this Trailhead…
I was at this event about an hour.
Emails from Citizens
Emails from citizens this week included a complaint from a former council candidate that closed sessions are illegal (General Statutes beg to differ), a complaint about crossing Cary Parkway as a pedestrian, a request for a sidewalk in West Cary, a complaint about the temporary closing of a railroad crossing and a complaint about noise coming from a greenway.
Get in Touch
Next week promises to be a very difficult week for me with several long nights.
Activities include a meeting with the Wake County Mayors Association, a mini-retreat of the town council and staff, a meeting with the CAMPO executive board, a council meeting and a meeting with consultants to go over town manager candidates.
Well, that is all for this week. My next post will be on Sunday, October 25th. Although I have Facebook and Twitter accounts those are not the best means of communications with me. Please send all Town of Cary questions or comments to Harold.Weinbrecht@townofcary.org and email personal comments to augustanat@mindspring.com.
——————————————————————————————————————————-
From the blog of Cary Mayor Harold Weinbrecht. Lead photo by Lindsey Chester. Photo with class at Cary Elementary courtesy of Mayor Weinbrecht. 
https://carycitizenarchive.com/wp-content/uploads/2015/10/New-Hope.jpg
384
599
Harold Weinbrecht
https://carycitizenarchive.com/wp-content/uploads/2020/03/cc-archive-logo-450-v3.png
Harold Weinbrecht
2015-10-19 08:44:42
2016-01-09 11:59:10
Harold's Blog: Park Dedication, School Visit & More