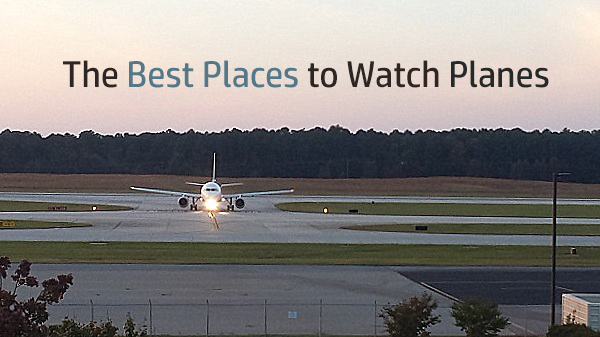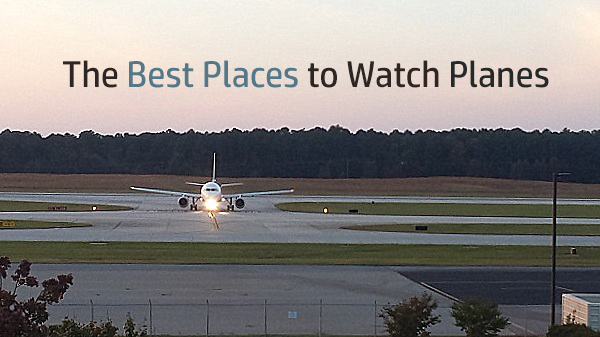 Cary, NC — In search of great views, I visited two spots at RDU to plane-watch.
Plane-Watching
In Cary, we can enjoy the free, breathtaking gift of plane-watching almost anytime we want. The RDU airport is just a short drive away, and, if you live near or visit certain places in Morrisville and Cary, you're very likely to see planes flying overhead constantly.
My favorite place to plane-watch isn't even a "set place." It's the view I get when I'm on Aviation Parkway, driving towards Morrisville, every morning. Often, I feel like the planes are going to bump my car as they lower in the sky and land on the runways to my left.
On my right, though, is a large body of water surrounded by trees, and it's because of this landscape that this is my favorite place to plane-watch. It's hard to describe, but the descending planes will suddenly "pop" out of the sky from behind this skyline of trees. The large aluminum bodies and bright headlights are a beautiful contrast to the natural landscape.
The Best Places to Plane-Watch
While a wonderful sight, my favorite plane-watching spot isn't a place you can sit and observe – so it's not ideal for families with young kids. I'm happy to report, though, that RDU has created two viewer-friendly spots for plane-watching that each have great things to offer.
Here are two great places to watch planes at the RDU airport.
RDU Observation Park
W. International Drive, Morrisville
Hours: Sunrise – Sunset everyday
Google "plane-watching," and the RDU Observation Park will pop up first. It's the most obvious place on this list, because it was built solely for, you guessed it, plane-watching.
The park features bathrooms, a small play structure for kids, a little runaway for them to walk on and a picnic area. Upstairs, on the elevated deck, you can sit on a bench or stand at the balcony to watch planes take-off into the sky from the general aviation runways.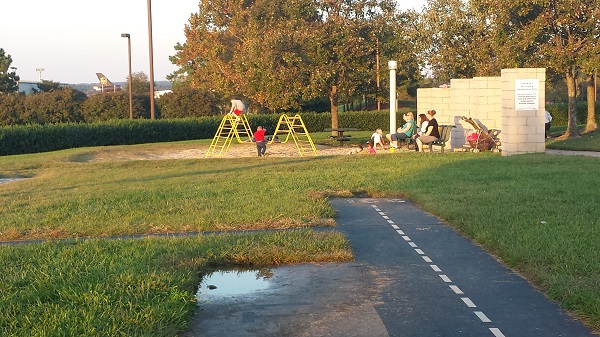 You can hear communication between the pilots and the tower, read about planes and get a great view of the large bodies heading down the runway and taking off into the sky. While you won't get that "over your head" view that I get from my car, it's a great sight.
The only downside to this spot are the buildings that were built right beside the runway. As you'll see in this photo, they somewhat block your view.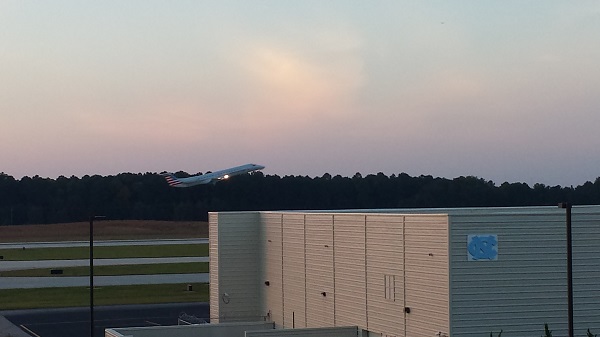 I visited the park around 5 pm – the sunset was beautiful, and I saw a great deal of planes.
Bundle up, because this venue is outside, and, even if it isn't very cold out, it can be very breezy on the upper deck. I'd recommend bringing sunglasses, too.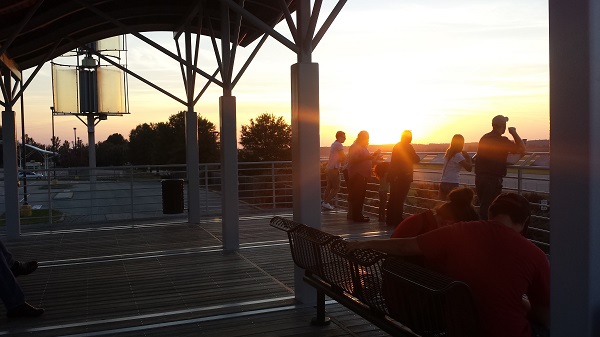 General Aviation Terminal
1750 E. International Drive, Raleigh
Hours: 6 am-7 pm (Oct.-March) & 6 am-9 pm (April-Sept.)
The General Aviation Terminal is another great place to watch planes at RDU. While this spot is by no means a secret, many people don't realize its plane-gazing potential.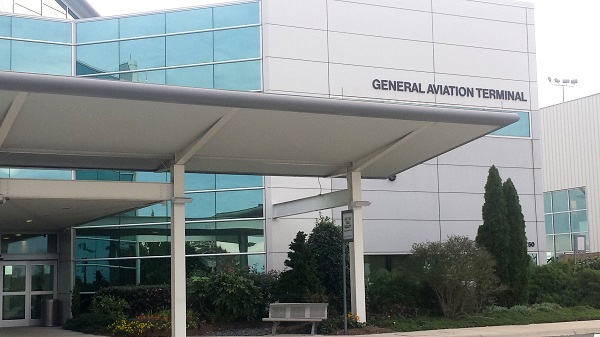 When you turn into the airport property, keep following signs for the terminals. Eventually, signs will direct you to the GA terminal. No commercial flights leave from this terminal – so you won't see many huge planes. It's from this spot that private jets and company planes take off and land, and the building provides both a resting point for them and superior plane-watching.
You can park conveniently in a parking lot right in front of the building. You'll have to take a ticket to get into the parking lot, but parking is free for the first four hours.
If you approach the panoramic windows that are both downstairs and upstairs in the GA terminal building, you have a great view of the planes – you're literally right in front of them, or right above them, depending on where you're standing.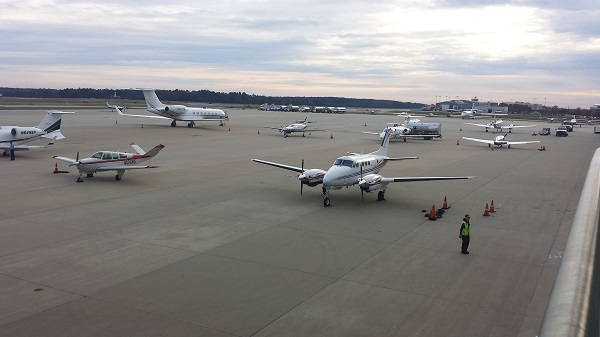 There's even an outdoor balcony on the top floor. I visited the terminal on a weekday, right around 4 pm, and, in terms of planes taking off, not much was happening. I did get to see more than 30 planes close-up, though, and watch as staff worked on them.
I talked to a kind woman running the front desk in the lobby downstairs, and she told me that there's a lot more action during the day. She also mentioned that the view was beautiful in the evening, when it's dark. The building closes at 7 pm this time of the year, but it's dark long before then. Apparently, the lit-up planes against the dark sky are a wonderful view.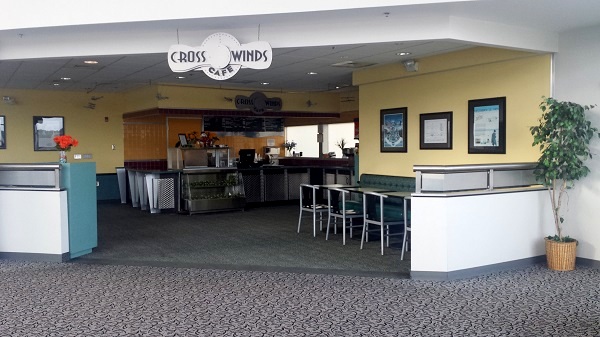 There are several good things about this spot – the best being that it's inside, allowing you to watch planes regardless of weather conditions or temperature. There's also WiFi, bathrooms, a business center and the Crosswinds Cafe, which is open from 8 am-2 pm on weekdays.
I relaxed in the super-comfortable chairs right in front of the windows on the upper level for about 30 minutes. I didn't have my book or laptop with me, but I decided that, in the future, this would be a great place to get some work done. It's also a different place to meet a friend.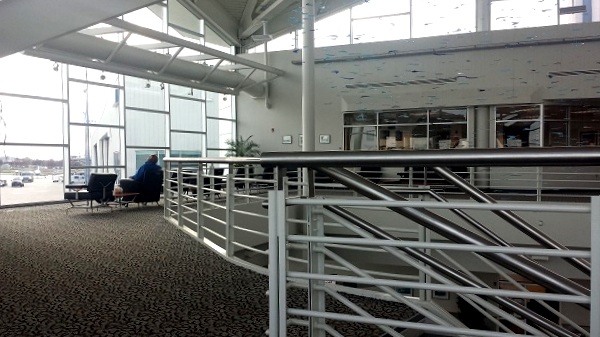 Plane-Watch Much?
Have you been to either (or both) of these spots? What did you think? Tell us about it below.
——————————————————————————————————————————–
Story and photos by Jessica Patrick.
https://carycitizenarchive.com/wp-content/uploads/2015/11/Planes.jpg
337
600
Jessica Patrick
https://carycitizenarchive.com/wp-content/uploads/2020/03/cc-archive-logo-450-v3.png
Jessica Patrick
2015-11-20 14:17:22
2019-12-08 10:24:41
The Best Places to Watch Airplanes