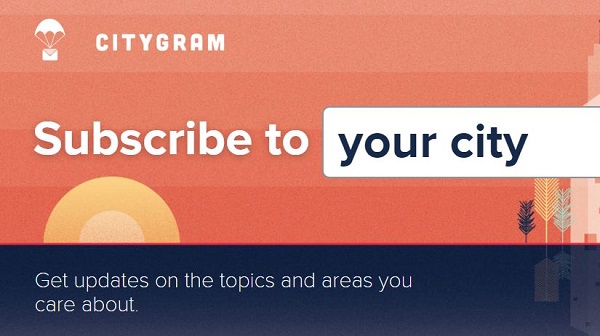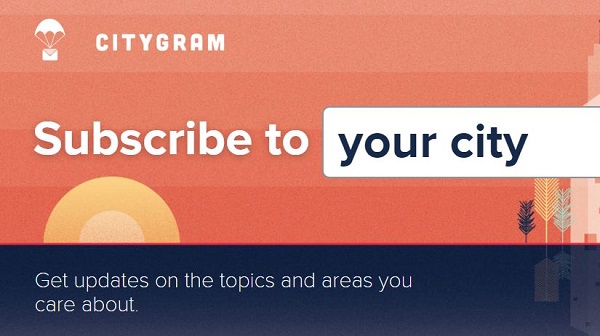 Editor's Note: Our friend Ian Henshaw from Tech Tank told us about a brand-new civic app has made it easy for citizens in Cary and around the Triangle to access crime reports in their area. 
Research Triangle, NC – The Code for Cary brigade of Code for America has led the launch of the first regional instance of the civic app Citygram, Citygram Triangle, NC.
What is Citygram?
Citygram is a civic engagement app that takes open data and transforms it into timely, highly localized updates on topics of importance to citizens. It was developed during the 2014 Code for America fellowship program in Charlotte, N.C., and refined through a strong collaboration between the City of Charlotte and the Code for Charlotte brigade.
It later won a Code for America Technology Award.
Citygram Triangle launched with the most requested open dataset, crime incident data. Citygram Triangle combines the stream of crime incident data from the Durham open data and Raleigh open data portals along with Cary crime incident data collected by Code for Cary through public records requests and processed on their brigade open data portal.
How Do I Subscribe to Citygram Triangle?
First, bring up the Citygram site in your browser and select "Research Triangle, NC" from the pull down menu of "your city."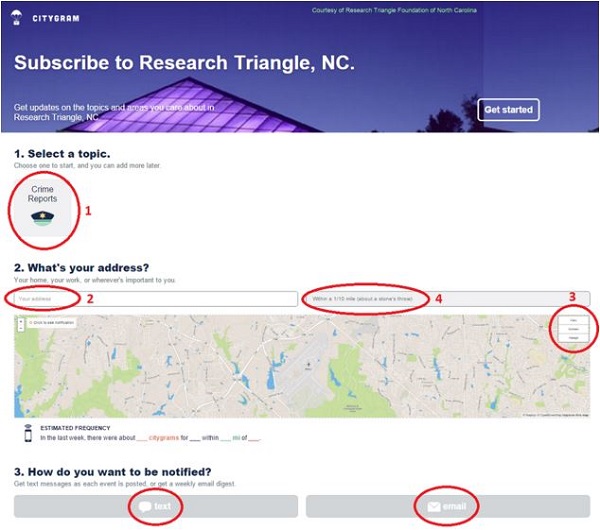 Select the data stream that you want to be notified of. As of now this is only crime incident data, but additional data streams will be added soon by the Triangle Code for America Brigades.
Enter your address.
Select the city where you live. Note, this step is only to resolve your address. It will not limit your access of data to the city you have selected. If you live on the boundary of an adjoining city, you will receive alerts from both cities.
Select the notification diameter of your request. You will see some information appear below the map of how often you would have been notified in the past week which will give you an idea of how big you want your notification diameter
Select if you want to be notified by text or e-mail.
A very simple process! You will be notified as data is updated in the triangle area open data portals. What about crime incident data from Apex, Chapel Hill, Morrisville, Wake Forest, etc? When will you be able to be notified of activity in these parts of the Triangle?
The answer is that Citygram can only alert you to information that is streamed into the app from open data portals. We would encourage you to discuss this with your elected officials to see if this can become a priority for your town.
Want to See More From Citygram Triangle?
The best way is to attend one or more of the Code for America brigade meetups in the Triangle and get involved. There are brigades in Cary, Durham and Raleigh and one of our ongoing projects will be to add additional datasets to Citygram Triangle.
If you don't live in the Triangle, please look at joining a brigade nearer to you.
There are existing brigades in Asheville, Charlotte, Greensboro, and newly forming brigades in Wilmington and Winston-Salem.
——————————————————————————————————————————-
First published on the Tech Tack blog. Photos from Citygram.
https://carycitizenarchive.com/wp-content/uploads/2015/12/CityGram.jpg
336
600
Ian Henshaw
https://carycitizenarchive.com/wp-content/uploads/2020/03/cc-archive-logo-450-v3.png
Ian Henshaw
2015-12-04 16:07:29
2019-12-08 10:24:55
Tech: Access Cary Crime Data with Citygram