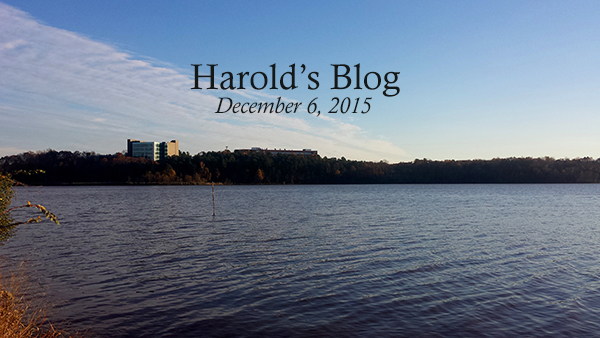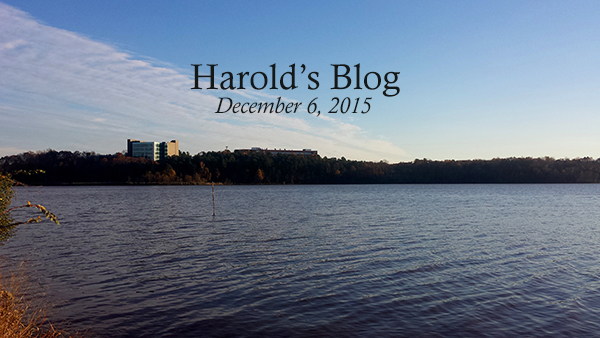 Cary, NC — This week was a very important week for me, the town council and the Town of Cary, as we continued the process of hiring a new town manager.
Monday
Monday, the council spent several hours conducting second interviews with two outside candidates for the town manager job. It is important to understand that, while there are candidates capable of doing the job, the council is looking at the intangibles to determine who would be the best fit. We spent about two hours with the first candidate in the morning and about 2 ½ hours with the second candidate in the evening.
Tuesday
Tuesday, the council went into closed session for over six hours. This included a second interview with an internal candidate and deliberation on the town manager selection process. While I can't disclose what we talked about, I can say that each and every member of the council was fully engaged and passionate on making sure we got the best person for the job.
I can assure everyone that we left no stone un-turned as we evaluated, in great detail, each of the candidates' strengths and weaknesses.
Wednesday
Wednesday, I gave welcoming remarks for VIPs attending a reception for the NCAA 2015 Women's College Cup, which was held in Cary over the weekend.
College Cup
The College Cup is the Division I national championship for soccer. Cary is hosting this event for the 11th time. This event generates about $4 million in economic benefit for the region and is one of the town's showcase events. We consider ourselves an amateur sports mecca as we host national championships, international events and Olympic trials in several sports.
Kudos for the town staff who keep Wake Med Soccer Park a premier facility and all the College Cup partners: Campbell University, CASL and Raleigh Sports Alliance.
Thursday
Thursday, I had the joy and pleasure of attending the opening show of Cary Player's "Dashing Through the Snow." It was a great performance, and the set was spectacular.
My wife and I were honored to be the ugly sweater contest judges. The winner was more festive than ugly, but it definitely deserved recognition.
Holiday Events in Cary
Saturday morning, I gave welcoming remarks at the 12th Annual Ole Time Winter Festival held in downtown. This festival, which is put on by the Heart of Cary Association, included entertainment, arts and crafts, food and food trucks and plenty of joy to put you in the holiday spirit. I took the opportunity to buy my first gift of the season.
Saturday evening, I had the honor of introducing the 2015 Official Tree Lighter at the town's official tree lighting ceremony. This year's special tree lighter was Pat Bazemore who recently retired as Cary's Police Chief. The entertainment was great, and I estimate the crowd was the largest yet. It seemed that everyone enjoyed themselves. I know the kids did.
Academy Streetscape Update
Emails from staff this week included an update on Academy Street streetscape project, specifically the Kildaire, Dry and Walnut Street area. Staff has phased the project to complete the southern end, first beginning with the intersection of Walnut Street and Kildaire Farm Road.
They anticipate this intersection will be completed by the middle of January and that it will take another six weeks after that to complete the intersection with Academy Street and Dry Avenue. Estimates have two-way traffic resuming along Kildaire Farm Road and Dry Avenue from Walnut Street to Harrison Avenue by the end of February, weather permitting.
Home Property Values
In another email, we were notified that citizens who own real property in Cary will begin receiving reassessment letters from Wake County as part of the county's eight-year property revaluation process. Cary residents who live in Chatham County will not be reevaluated until next year.
It is important for citizens to understand that the reassessment notice is not a tax bill. Tax bills are sent after July 1st of each year, so citizens will not receive a tax bill that reflects the new assessed value until the middle of 2016. Property owners have the right to appeal to the county their property's new assessment. That process is a county function and not a town function.
Emails from Citizens
Emails from citizens included:
A request for a swimming pool in west Cary
A question on street closings in downtown
A complaint about free Cary News littering the street
Comments about a lady who taped her dog's mouth shut (which was on national news)
A complaint from a business about parking lot lights on Academy Street
A complaint about an upcoming rezoning
A complaint about a Children's Day Proclamation
The Week Ahead
Next week, my schedule will continue to be busy with a week of long nights.
Included will be a special meeting to discuss the town manager hiring process, a council meeting to swear in four council members (including me for my 3rd term as mayor), a quasi-judicial hearing, the town's recognition luncheon, an economic development meeting, a regularly scheduled council meeting, a ceremony for Wreaths across America at Hillcrest cemetery and the Cary Jaycees Christmas parade.
Get in Touch
Well, that is all for this week. My next post will be on Sunday, December 13th.
Although I have Facebook and Twitter accounts those are not the best means of communications with me. Please send all Town of Cary questions or comments to Harold.Weinbrecht@townofcary.org and email personal comments to augustanat@mindspring.com.
——————————————————————————————————————————-
From the blog of Cary Mayor Harold Weinbrecht. Lead photo by Jessica Patrick. Photo at the Cary Players production courtesy of Mayor Weinbrecht. 
https://carycitizenarchive.com/wp-content/uploads/2015/12/Harolds-Blog4.jpg
338
600
Harold Weinbrecht
https://carycitizenarchive.com/wp-content/uploads/2020/03/cc-archive-logo-450-v3.png
Harold Weinbrecht
2015-12-07 09:42:34
2016-01-12 17:33:06
Harold's Blog: Downtown Construction & Events