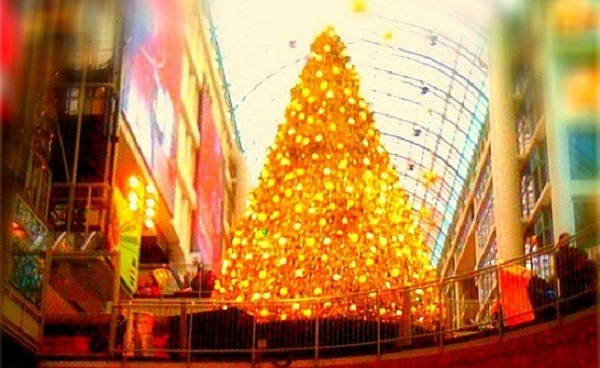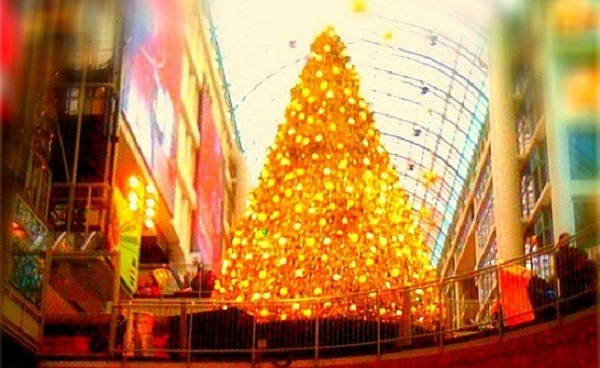 Cary, NC — Tis the season for crowded shopping malls, vapid sitcom Christmas specials and, of course, pumpkin spiced everything. Underpaid elves in department stores across the nation have been toiling away, hanging tinsel and stockings and Christmas ornaments galore, getting ready for Santa's big shopping spree.
A Corporate Christmas
The holiday season has become so commercialized that Nordstrom publicized that they aren't going to be decorating for Christmas until after Thanksgiving. Macy's has started a campaign where they'll donate a dollar to Make-A-Wish for every letter to Santa mailed at their store, which sounds nice, but also seems like a way to cash in on people trying to do a bit of good.
All this corporate cheer begs the question – does anybody really care?
Are people really any more inclined to buy all their Christmas junk at your store if you have fake snow and a jolly old elf taking pictures with kids? I don't know.
What I do know is that we've lost the real meaning of the holiday season. Whatever happened to sitting around the fire, drinking eggnog and pretending to enjoy your in-laws' company? Sure, we still manage to make a little merry around the holidays, but we also find ourselves working way too hard to earn that Christmas bonus and going even deeper into credit card debt so we can afford to buy our special someone that diamond necklace they'll only wear on special occasions.
The holiday season tends to make the little things like that more apparent.
Our fast-paced, consumption-driven society has us waiting in enormous lines for a new smartphone that will be outdated in a couple months or putting most of our money into stocks and bonds, trying to attain even the smallest sense of security.
What's it all for, though? Are our kids going to be any less happy with a couple less presents under the tree if we're still spending time with them?
Again, I don't have the answer.
It's tough to enjoy anybody's company, though, when we're putting in overtime at the office or stuck at the department store because that tree isn't going to trim itself.
We look forward to the holiday season every year for warmth and togetherness, but it's going to take a lot more than watching National Lampoon's Christmas Vacation for the thousandth time to keep the Grinch out of Whoville this year.
In fact, maybe we could all use a bit more Christmas cheer year-round. With the recent catastrophes in Paris, Lebanon, Israel and everywhere else, some joy and merriment could be just what we need. Instead, we've ended up with another Charlie Brown Christmas special and grocery stores that have been blaring Christmas music from the end of October onward because nothing makes you want to buy a turkey like Eartha Kitt and Henri René singing "Santa Baby."
Enough with the tacky holiday sweaters. Enough with the Black Friday blowout sales. Enough with the Santas standing outside supermarkets ringing sleigh bells. The only things we should be buying this time of year are plane tickets to visit the family we barely ever see, jackets and sweaters for those in need or enough rum to make Uncle Jack's blabbering bearable.
So, if you're thinking about picking up an extra shift or two so you can buy that new game console for your kid, don't. There's some presence you just can't make up for.
———————————————————————————————————————————
Travis Toth is a freelance writer and NC State graduate from Cary. Photo by David Porter.
https://carycitizenarchive.com/wp-content/uploads/2015/12/4159222416_7256f5bf8c_o.1.jpg
368
600
Staff
https://carycitizenarchive.com/wp-content/uploads/2020/03/cc-archive-logo-450-v3.png
Staff
2015-12-10 08:16:27
2019-12-08 10:24:56
Opinion: A Corporate Christmas