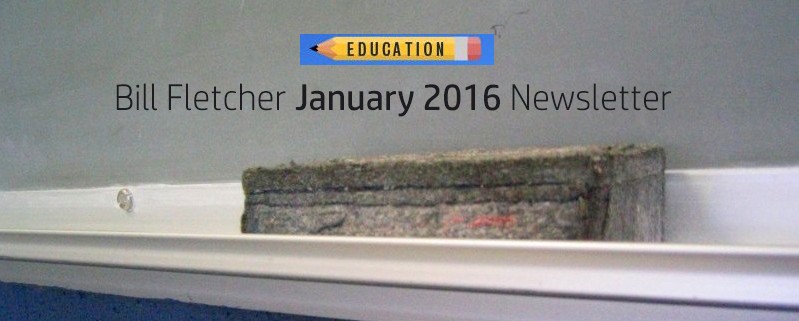 Wake County, NC — Thoughts for January 2016 from Bill Fletcher, Member Wake County Board of Education.
Wake Public Schools Key Economic Driver
Dr. Michael L Walden, economist and NCSU Reynolds Distinguished Professor, recently completed a study of the economic impact of the Wake County Public School System. The findings include:
$11.2 billion increase in residential property values due to strong academic performance of WCPSS.
Every operating budget dollar spent and retained in Wake results in $1.76 of Wake spending.
Every capital dollar spent and retained in Wake results in $2.23 of Wake spending.
Each graduating class:
Generates up to $1.6 billion in additional lifetime income.
Saves taxpayers up to $639 million in welfare, crime and health care costs.
Adds more than $86 million to local property values.
So, is money spent on public education an expense or an investment?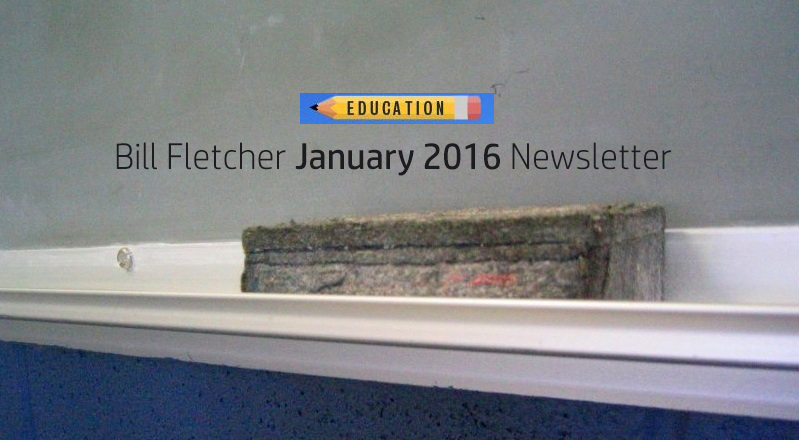 Teacher Effectiveness Continues to Rise in Wake
The National Board for Professional Teaching Standards announced 48 of our teachers have recently earned the highest distinction in teaching – National Board Certification. That brings the total number of teachers achieving this "gold standard" in teaching while working in WCPSS to 2,509. Wake continues to have had the highest number of National Board Certified Teachers in the country.
Background
Seeking National Board Certification demands significant time and effort from a teacher. In addition to their full-time teaching jobs, the process takes 200-400 hours to complete. They are required to analyze their teaching practices, impact on student learning, take on leadership roles and collaborate with their peers. The National Board program is built upon the belief that establishing higher standards for teachers means better learning for students.
Magnet Application Period Now Open
The magnet application period is now open.
The Wake District includes 42 schools that offer unique program enhancements such as increased emphasis on the arts, foreign languages, leadership, global understanding, medical sciences and others. From January 6 through January 22, parents may apply online. Students new to Wake (including students currently attending non-WCPSS schools) must register at their base school and receive a student ID number prior to applying.
Kindergarten Pre-Registration Now Open
Kindergarten pre-registration is now open.
Wake children who turn age five by August 31, 2016 may register for kindergarten beginning January 6. Pre-registering children now helps the District plan for unexpected pockets of growth and allocate teacher and instructional resources effectively. Forms are available at www.wcpss.net.
Who Maintains or Upgrades a State-Maintained Road?
That's the key question in Garner. When the District purchased the Bryan Road site in 2006, the State agreed to upgrade and pave Bryan Road. When school construction was delayed because of the economic downturn, NC DOT reallocated the funds. The Town & District want the state-maintained road paved; the State said, "Not now." But, in a collaborative spirit, the District, Town and DOT have reached tentative agreement on how to pay for the road and open Bryan Road Elementary on schedule. Kudos to the staffs and elected leaders for finding a collaborative solution to the community's needs.
Factoid #19
Professor Harold Hill of "Music Man" fame would certainly applaud the quartet performance of Board members Dr. Jim Martin and Bill Fletcher together with Superintendent Dr. Jim Merrill and Deputy Superintendent Dr. Marvin Connelly. The quartet, affectionately know as "Three Docs and the Bill," teamed up with the women's chorus and three students' fathers at the Apex Friendship High School inaugural winter concert. A good time was had by all!
Parent Chats
Parent chats are held on the first Thursdays and on the third Mondays of each month. They are not held on holidays.
1st Thursdays: 1 pm, Cary Chamber, 315 N Academy Street
3rd Mondays: 11 am, Caribou Coffee shop, 109 SW Maynard
Get in Touch
BFletcher@wcpss.net || Voice Mail: 919-431-7332 || Mobile: 919-880-5301
---
Story by Bill Fletcher, Member Wake County Board of Education. Photo by alxndr.
https://carycitizenarchive.com/wp-content/uploads/2016/01/Bill8.jpg
440
799
Bill Fletcher
https://carycitizenarchive.com/wp-content/uploads/2020/03/cc-archive-logo-450-v3.png
Bill Fletcher
2016-01-07 08:39:35
2016-01-08 19:24:01
Education: Bill Fletcher January Newsletter