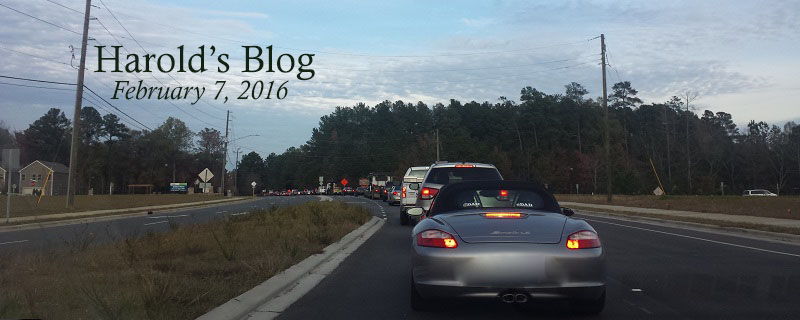 Cary, NC — This week was much lighter than last week, which was a welcome change.
Monday
Monday, I had a brief meeting with the Interim Town Manager and the Assistant Town Managers. I provided feedback of the council/staff working retreat, and they provided information from a staff's perspective. We also talked about a project that is being reviewed that will have multi-family residential downtown.
New Housing Downtown
This project will extend from Chatham Street around to Academy Street and is next to the Baptist Church and will include structured parking. We also talked about the new library site and the issues being worked out with the county.
Tuesday
Tuesday, I met with representatives from WakeUp Wake County and Advocates for Health in Action.
Bike & Walk to School Programs 
The main reason for this meeting was to discuss the Safe Routes to School (SRTS) in Wake County programs.
These programs are described as a holistic, evidence-based approach for improving child safety and health and providing more opportunities for children to walk and bike to school or at school. SRTS programs encompass a range of school and community-based initiatives, which include a combination of engagement, education, engineering, enforcement, encouragement and evaluation.
Through a four-year grant, the Wake County Public Schools System joined with the University of North Carolina Highway Safety Research Center and other partners to work with five schools to improve child pedestrian safety through the creation of model SRTS programs that can be replicated in other schools across the district.
Northwoods Elementary in Cary was chosen as one of the participating schools. Each of the model SRTS schools is developing an action plan that will be implemented and evaluated over a twelve to eighteen month period.
Meeting with Gale Adcock
Later Tuesday, I met with NC Representative Gale Adcock, who was the former District D representative in Cary. The official purpose of this meeting was to thank her for her service, bring her up to date on things happening in Cary and ask her what hopes and expectations she has for the 2016 short session. In addition to performing this official duty, it was a pleasure to spend time with one of my best friends talking about things in Cary and the legislature.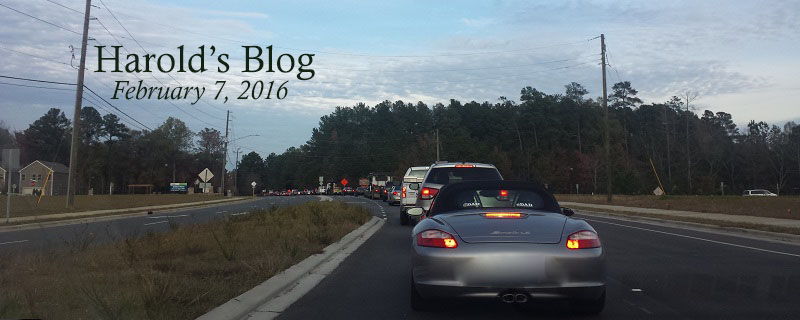 We had a great conversation that lasted about three hours. She is doing a phenomenal job representing Cary and municipalities in general. She is also focusing on issues rather than politics which make political parties very uncomfortable.
Good for her!
Thursday
The first Thursday of each month is usually reserved for quasi-judicial matters. This month, we had no items, so the council used the quasi-judicial time period to call a special meeting. In the special meeting, we approved a subcommittee to review the Town Clerk applications and make recommendations to the council.
The approved subcommittee included Council members Bush, Frantz, and Smith.
Closed Session
Next, the council went into closed session to discuss matters reserved for attorney-client privilege. Afterwards, the council came back into closed session and adjourned. The subcommittee then convened with the HR Director to discuss applicants. They will meet with the entire council within the next couple of weeks to make their recommendations.
Emails from Staff
Emails from staff this week included a reminder that a segment of Morrisville Parkway near Park West Village will be closed for six months starting on Monday, February 8.
Morrisville Parkway Closure
The section of road closed between Bristol Creek Drive and Crabtree Crossing Parkway. The closure is needed so an NCDOT contractor can build a rail overpass and eliminate an at-grade roadway-rail crossing. In addition to the bridge, the project also includes about 1 1/2 miles of railroad construction between Morrisville Carpenter Road and Cary Parkway. That includes the realignment of railroad curves that should improve track speeds and reduce travel times between Raleigh and Charlotte.
There will also be minor roadway improvements along Morrisville Carpenter Road at Town Hall Drive, Davis Drive at Morrisville Parkway and N.C. 54 at Weston Parkway. All the work should wrap up in late spring 2017. This NCDOT road closure will cause a lot of problems for the residents of Cary and Morrisville who live in the area. That is very unfortunate. Hopefully, the end product will be worth the trouble.
Quarterly Update
In other emails from staff, council was presented with the quarterly update through December of 2015.
Here are some of the interesting points:
Population was estimated to be 155,918 which is a growth rate of 2.8% for the last 12 months.
The town was 58.57 square miles.
Permits for 382 single family and 140 non-residential units were issued.
The average single family dwelling was 3,721 square feet compared to 3,758 square feet in 2011.
Cary had 14% of permits in Wake County which was second highest to Raleigh.
Solid waste and yard waste curbside collection continue to increase while recycling has flattened out.
The town collected 33,966 tons of waste last year.
Our peak water demand was on September 23rd at 19.1 million gallons a day (mgd). Our current capacity is 40 mgd which will be expanded this year to 56 mgd.
Our wastewater plant treated an average of 17.1 mgd last year.
Violent crime was down 21% last year.
Part 1 property crime was up 4% and Part 2 property crime was the same as last year.
The entire report can be viewed online.
Emails from Citizens
Emails from citizens included:
A comment about Wegman's coming to Cary.
A comment about Internet Exchange locations.
A comment about the Cary Tennis Park expansion.
Several comments in support of a Publix in west Cary.
A comment about the Belle restaurant closing.
A complaint that the town was moving too fast in downtown construction projects.
A complaint about an employee at Herb Young.
Several requests to meetings and events.
A couple of requests to do a shorter version of the State of the Town Address.
Next Week
Next week will include a regularly scheduled council meeting, a version of the state of the town address to the Triangle Community Coalition (strategic members are realtors and the homebuilders association), an opening event at the Mayton Inn, judging the Puppapalozza event and a few meetings.
Get in Touch
Well, that is all for this week. My next post will be on Sunday, February 14th. Although I have Facebook and Twitter accounts those are not the best means of communications with me. Please send all Town of Cary questions or comments to Harold.Weinbrecht@townofcary.org and email personal comments to augustanat@mindspring.com.
---
From the blog of Cary Mayor Harold Weinbrecht. Photo by Jessica Patrick.
https://carycitizenarchive.com/wp-content/uploads/2016/02/HaroldsBlog.jpg
320
800
Harold Weinbrecht
https://carycitizenarchive.com/wp-content/uploads/2020/03/cc-archive-logo-450-v3.png
Harold Weinbrecht
2016-02-08 10:53:48
2016-02-08 09:58:27
Harold's Blog: Morrisville Parkway & Quarterly Report