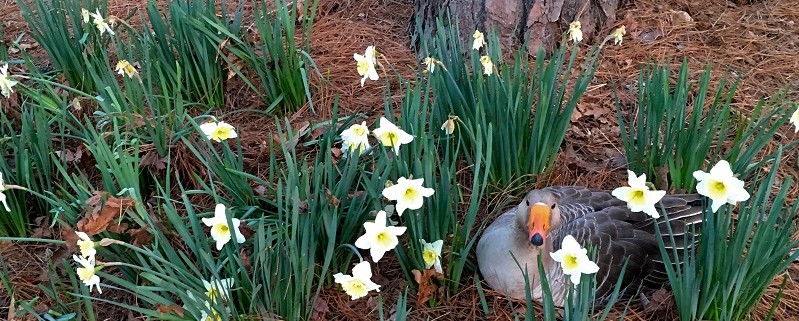 Cary, NC — This week was a holiday week, so most meetings and events were in the first half of the week.
Monday
Monday began with calls to council members to hear any questions or concerns about Wednesday's regularly scheduled council meeting. I was only able to contact half of the council members, and, of the ones I contacted, there weren't any concerns.
Regular Meetings
Later in the day, I met with management, administrative, legal, planning and public information to go over the items on the agenda. We believed that most of the meeting time would be on the public hearings. The agenda review meeting ended after a short amount of time.
New Businesses in Downtown Cary?
My next meeting Monday was with the Interim Town Manager and the Assistant Town Managers for my weekly one-on-one town manager meeting. We discussed issues with construction and potential businesses that are interested in opening in downtown. It is my hope that I will be able to announce a new business opening in downtown soon.
Mixed-Use Downtown Development in the Works
My third meeting on Monday was with town staff to go over a downtown development proposal. This proposal will include property from the town, the Baptist Church and the developer. If all things work out, we should see the development from Chatham to Academy Street include retail, high end multi-family, and office with a parking deck. This project has been in the works for about 10 years, and there is still a long way to go for this to become a reality. We will see.
Mayor's Association
My last meeting of the day was with the Wake County Mayor's Association. All mayors were present except the Mayor of Rolesville. The meeting was held in downtown Raleigh, and the only real business worth mentioning was a discussion on a resolution by the Wake County Mayor's Association regarding the Wake County Transit Plan.
Our meeting concluded after about three hours.
Tuesday
Tuesday, I attended the annual volunteer award banquet for Parks, Recreation, and Cultural Resources.
Parks & Rec Volunteer Banquet
There were several hundred volunteers in attendance, and the banquet was a lot of fun. I made a few remarks and then was followed by our featured speaker, Steve Malik. He spoke of several changes that he is making to the team and fan experience. He believes his roster changes will allow the RailHawks to compete for the championship.
Swimming Pool, Food Trucks & More
He is creating family zones at the stadium and things that would be attractive to millennials including a swimming pool, food truck rodeos and other interesting ideas. His talk was very interesting, and I am excited about the RailHawks this year.
Awards Presentation
After the featured speaker, the awards were handed out. While there were only a dozen or so handed out, I believe all of our volunteers are deserving. They give the gift of their time and talents for the benefit of others. That is a significant reason for Cary's success and why we are consistently ranked as one of the greatest places to live, work, and play in America.
God bless them all!
Wednesday
Wednesday the council held the second regularly scheduled meeting of the month. Usually our meetings are on Thursdays, but this one was moved up because of the holiday week.
Boy Scout Troop 244
Before the council meeting, I met with Boy Scout Troop 244 from Peace Presbyterian Church. There were about a dozen scouts there to earn their community merit badge. I explained briefly the duties of the mayor and then answered a few questions. We then had our picture made in front of the town seal.
Council Meeting
Later Wednesday, the council held its second regularly scheduled council meeting of the month. The meeting included a review of the biennial survey, 11 consent items, eight public hearings and two discussion items.
Results from 2016 Citizens' Survey
Before the Public Hearings, the council was presented the results from the 2016 Biennial survey. The Town of Cary has been using its biennial survey since 1998 to help provide guidance for serving its citizens. This year's survey had over 400 citizens participating in a survey that took about 15 minutes. 89.0% of the numbers contacted were wireless.
Some of this year's results (letter grade equivalent of "A" or higher) include:
Police response time, fairness and courteous, with response time rated the highest ever earned by the department
Courteous, fair and competent Fire Department
Increased satisfaction with the Town's curbside yard waste and loose leaf collections
Increased satisfaction in the Town's cleanliness and appearance of public areas like parks, greenways, streets and medians.
The 2016 survey also revealed that:
9out of 10 citizens (97.6%) believe the quality of life in Cary has remained the same or improved over the past two years.
A majority (58.7%) of residents feels that Cary's tax rate is "about right."
The most important issues identified by Cary citizens are growth, transportation/infrastructure, crime/safety and schools.
Over three-fourths (79.4%) have visited downtown Cary in the last year.
Roughly one in 10 citizens have someone living in their home who is legally disabled.
Just like Gallop, Nielsen and other international pollsters, consultants for the Town utilized scientifically developed sampling techniques and statistical analysis that allow the survey results to be generalized over the entire population even though not everyone in Cary is called.
The margin of error for the 2016 survey was +/- 5 percent. Read the full report online.
Public Hearings
Three public hearings generated the most comments. A public hearing on the Town's Community Development Block grant had speakers stating their cases for why funds should be spent on their organizations.
There were several negative comments at a public hearing for a proposed Sheetz gas station at Maynard Road and Reedy Creek Road. This current proposal seems to have little support. A proposal to put a permanent cover over the Silverton pool had several speakers talk mostly in favor of the proposal.
Change the Town Seal?
One of the discussion items that generated comments from council was whether or not to consider changing the town seal. The request was to not change the components but to change the look to give it a more current look. The majority of the council voted in favor of keeping it the way it currently is. The council meeting concluded after about two and a half hours.
Thursday
Thursday, I chaired a meeting of the Cary/Apex Water Treatment Facility Advisory Committee.
Water Treatment Meeting
This committee is comprised of the mayors and managers of the Town of Cary and the Town of Apex. The purpose of the committee is to advise the operating agency on all policy matters and select the independent consultant. At this meeting, we accepted the proposed fiscal year 2017 Capital and Operating Budgets for the Cary/Apex Water Treatment Facility.
Western Wake Partners Policy Advisory Committee
I next chaired a meeting of the Western Wake Partners Policy Advisory Committee. This committee consists of the mayors and town managers of Apex, Cary and Morrisville and considers matters which relate to the Western Wake Regional Wastewater Management Facilities including raw wastewater pumping and conveyance facilities.
At this meeting, we accepted the proposed fiscal year 2017 Capital and Operating Budgets for the Western Wake Regional Wastewater Management Facilities. We also received information on the annual audit procedures. These two committee meetings are usually to formally approve staff proposals. While committee members ask questions, they are usually at a high level. That is, there isn't enough knowledge on our part to question the various components needed for a water or wastewater plant but we do question the proposals and how they fit within the planned budgets.
Emails from Citizens
Emails from citizens this week included:
A request for housing homeless veterans.
A complaint about Academy Street construction.
A complaint that the delay of Imagine Cary is impacting the ability to develop property.
A complaint about covering a swimming pool in Silverton.
A complaint about overcrowding in Cary.
Several complaints about a proposed Sheetz gas station in Northwoods.
Next Week
Next week will be a light week for me. It includes private meetings and a ribbon cutting.
Get in Touch
Well, that is all for this week. My next post will be on Sunday, April 3rd. Although I have Facebook and Twitter accounts those are not the best means of communications with me. Please send all Town of Cary questions or comments to Harold.Weinbrecht@townofcary.org and email personal comments to augustanat@mindspring.com.
---
From the blog of Cary Mayor Harold Weinbrecht. Lead photo by Hal Goodtree. Photo with the boy scouts courtesy of Mayor Weinbrecht.
https://carycitizenarchive.com/wp-content/uploads/2016/03/IMG_0464.jpg
381
799
Harold Weinbrecht
https://carycitizenarchive.com/wp-content/uploads/2020/03/cc-archive-logo-450-v3.png
Harold Weinbrecht
2016-03-28 10:22:32
2019-12-08 10:25:31
Harold's Blog: Citizens' Survey Results & Town Seal