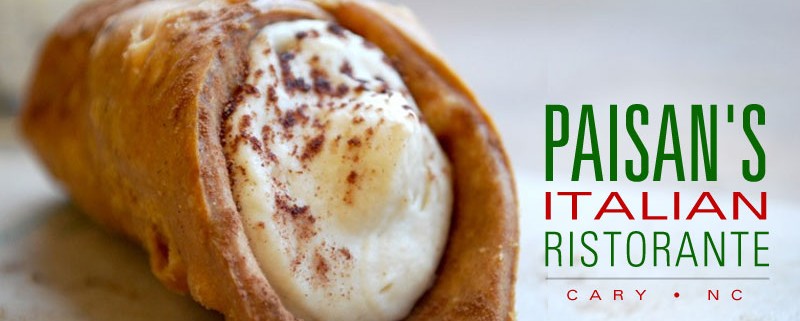 Editor's Note: This story was first published on FoodCary.com.
Cary, NC — "Paisan" – most people think it means "friend," but it means much more than that. The common word for friend in Italian is "amico," but "Paisan" has a deeper meaning. It means neighbor, countryman or pal. It's what you call someone who is not quite family, but almost.
Paisan's Italian Ristorante
This is clearly the ambiance that Don Ferstler was going for when he started Paisan's Italian Ristorante a little less than five years ago. The people who walk in greet already seated patrons, and people at the bar know each other. If you've ever been to Little Italy in New York City, you'll recognize the décor in Paisan's. Pictures of family, paintings of Italy, wrought iron railings and wood…and the sweet smells and faint sounds coming from the kitchen.
Don isn't of Italian heritage (although I swore he had to be and told him so). He grew up in Long Island. His father, named Frank had a best friend – also named Frank – an Italian-American. Paisans.
They were "Frank and Frank," Don told me. Don grew up with their family, and they lived on Italian food made by this friend. Their portraits are prominently displayed in the restaurant, and their recipes are used in the kitchen.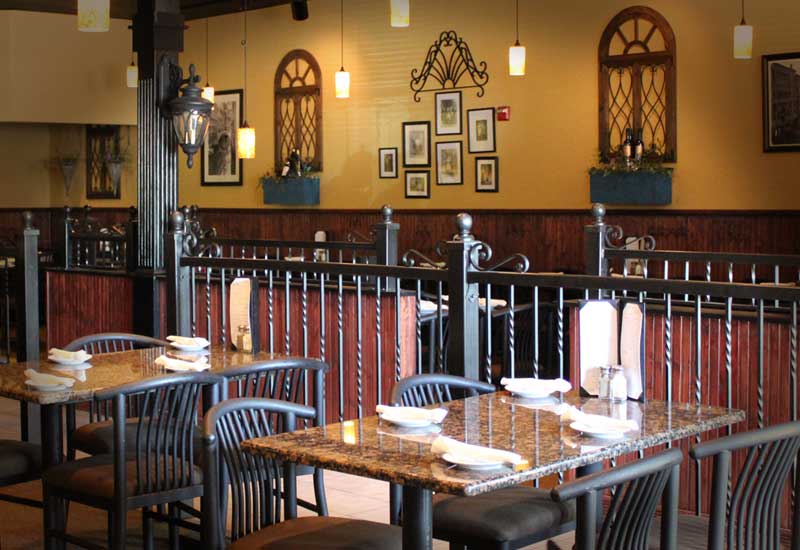 Don isn't a stranger to the restaurant business. He was the founder of Michelangelo's Pizzerias decades ago. The first one was on Harrison Avenue, so some of you old-timer Caryites might remember. It was known by many as the best pizza in town.
Paisan's is at 1275 NW Maynard Road in the Kroger Shopping Center. It is located at the spot where the Beef O'Brady's was years ago. When you walk in, you are swept away. More familiar territory to me, quite frankly (I meant that pun). The place is "like the old neighborhood" on Friday nights – a meeting place for old and new friends, I'm told. Some migrate to their regular table. Often, the wait staff knows what they want before they sit – the "usual."
The Food
The food is really good. Their menu has all the Italian favorites. I had Calamari Fritti – hot and crisp with a nice spicy marinara sauce. I also had their Gorgonzola Salad – the dressing was cold and blue-cheesy on Romaine leaves. It inspired me to start making Gorgonzola dressing at home again, by the way (why don't we eat this more often?).
And then, for me, the big test – Veal Saltimbocca. When I eat out, I like to order things I seldom make at home as an entrée. It was made right – subtle, not swimming in sauce, tender and slightly saged with a the right amount of prosciutto.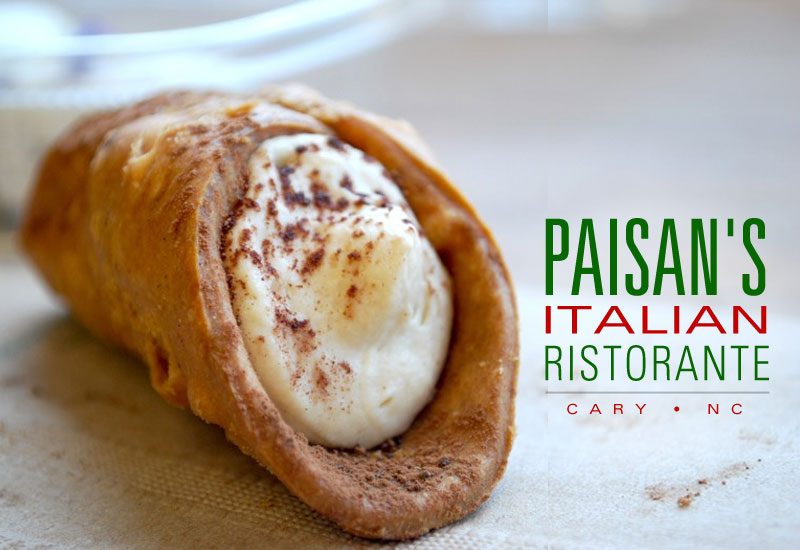 The women at the table went gaga over the homemade New York-style cheesecake and the cannolis. I finished with Sambuca, three coffee beans. Che bella notte.
Paisan's is not open during the week for lunch – only on Saturdays. Dinner is served nightly, but they will happily open their doors for pre-arranged family affairs and business events, and catering is also part of their business.
Contact them at 919-388-3033.
Paisan's Italian Ristorante
Maynard Crossing Shopping Center
1275 NW Maynard Road
---
Story by Matt Young. Lead photo by Heather Joan. Additional photo courtesy of Paisan's.
https://carycitizenarchive.com/wp-content/uploads/2016/03/Paisans.jpg
550
800
Matt Young
https://carycitizenarchive.com/wp-content/uploads/2020/03/cc-archive-logo-450-v3.png
Matt Young
2016-03-30 14:12:25
2016-03-29 09:36:28
Paisan's Italian Ristorante in Cary