Cary, NC — Catherine Howard took over the reins at Cary Visual Art (CVA) in December, and, within a month, she had started making changes that would engage a broader audience than the organization has reached in the past.
Giving Circle, Passive Fundraising
Her first initiative was to start a monthly giving circle in which donors can sign up to sponsor at various levels and have the donations drawn monthly through a bank auto-draft.
One of her passions is grassroots fundraising, and this seemed like a no-brainer to her.
Many non-profits exhaust their leadership with the pressures of fundraising and the need to seek out large corporate donations in an era where that is becoming increasingly competitive to accomplish. It also means a cycle of spending large amounts of capital to hope to land a couple of these large accounts.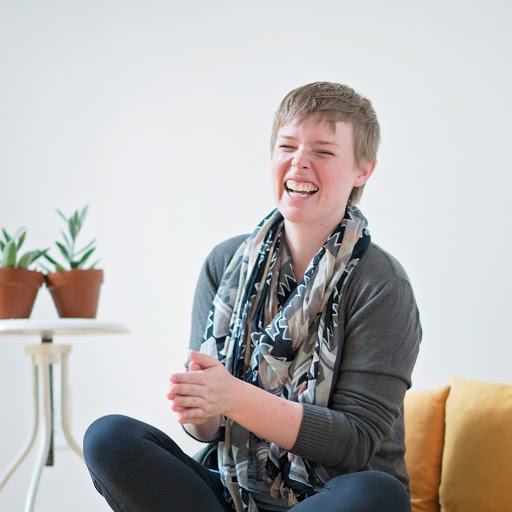 Four New Initiatives
That simple first step is an example of Catherine's less traditional approach to how she sees Cary Visual Art's role in the Town of Cary.
Strategic Plan
A second undertaking that Catherine tackled recently was creating a three-year strategic plan to guide the work CVA does.
While CVA is known for placing sculptures in public places and hosting the annual Outdoor Sculpture Exhibit every summer in downtown, she wants to expand the organization's scope to include less-traditional art and reach more people.
Partner with High Schools
Catherine's third initiative is to create partnerships with high schools and artists in residence to explore the meaning of public art. This fall, artist-in-residence Stacey Kirby will visit with students at Cary, Panther Creek and Middle Creek high schools and work on a semester-long piece called The Power of the Ballot. The work will involve not only the art department, but will bring in civics for a multidisciplinary approach. The students will create a referendum, talk about the act of voting in the context of the election. Their art will be a public project and a non-traditional art piece as they build voting stations at their schools.
In the spring, another artist, Carter Hubbard, will work with the students on a spring poetry workshop project that will reflect language and then, in turn, be used as public pieces where words are actually planted with clover seeds to grow in underutilized spaces around their campuses.
Energize Downtown Storefronts
The fourth project is something totally different from the others. With all the construction raging in Cary's downtown area, Catherine has come up with an idea to energize the storefronts. She is working now to pair artists and retailers together to create art projects appearing during May and June. Part installation, part happening, the artists work in non-traditional fields with a purpose to get people thinking and talking about downtown. It reminded me of artist Jenny Holzer during the 1980's when she took over marquees on 42nd Street in New York. This sounds exciting and decidedly un-beige! Catherine told me she lives in Durham and wants to bring that grass-roots feeling to our little town.
20th Anniversary
2016 marks the 20th anniversary of the nonprofit's work in Cary, and its role has evolved over time. When the group formed, the mission was to actively place sculpture and large-scale works in public places. Then, CVA partnered to energize space at WakeMed with a rotating exhibit of two-dimensional art in traditional a gallery. Later, CVA created the temporary Outdoor Sculpture Exhibition, which refreshes every summer and places up to a dozen large sculptures in downtown Cary. Recently, they added a scholarship program for graduating high school seniors pursuing art studies in college.
Cary Visual Art has been an important organization in Cary for over 20 years. The nonprofit brings art to our energize our public places and adds some sophistication to what used to be a small little suburb. But Cary is bigger now, and more of a cosmopolitan town, with residents transplanted from all over the globe.
It's time the art we see and plan moves forward with that same level of sophistication. I and am eager to see what other cool things Catherine Howard dreams up in the coming months and years.
---
Story by Lindsey Chester. Photo courtesy of Catherine Howard.
---
Stories on CaryCitizen are sponsored in-part by The Fotoshoppe on Kildaire Farm Road.
https://carycitizenarchive.com/wp-content/uploads/2016/03/CVA2.jpg
282
800
Lindsey Chester
https://carycitizenarchive.com/wp-content/uploads/2020/03/cc-archive-logo-450-v3.png
Lindsey Chester
2016-04-01 14:18:04
2019-12-08 10:25:24
Cary Visual Art: New Director, New Vision