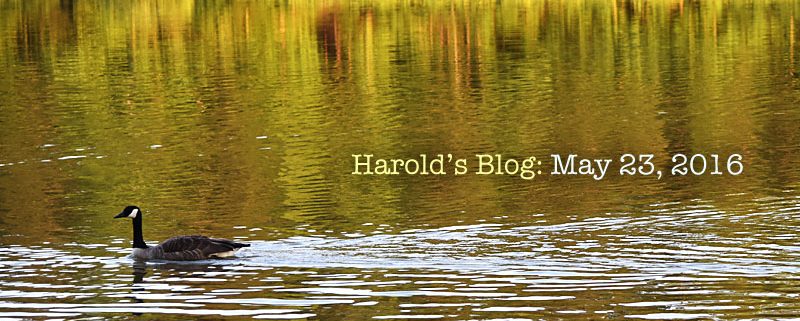 Cary, NC – This week was made up of long nights and a trip out of town.
Monday – Academy/Chatham Intersection
Monday I talked with the Interim Town Manager about current issues impacting the town. A lot of the issues were focused on downtown construction and the planned changes. The intersection of Academy Street and Chatham Street is now closed nightly and on the weekends. The latest delay in construction is the need for 36 consecutive hours without rain on a weekend to remove existing materials at the intersection of Academy and Chatham. The hope is that all this construction will be completed by early this fall.
Tuesday – Augusta Golf Course
Tuesday I had the honor and privilege of playing the Augusta National golf course as a show of gratitude for volunteering in my 38th Masters Golf tournament. It rained the entire time but it was still fun. I was even able to crank a long drive (for me) of 270 yards. After I hit my big drive I told my playing partners, "Even a broken clock is right twice a day." It was a memorable time and I was back in Cary by nightfall.
Wednesday – Planning and Transit
Wednesday I attended a meeting of the Capital Area Metropolitan Planning Organization's Executive Board (CAMPO). The board approved the FY 2016 program of Section 5310 projects. Afterwards there were a few public hearings and informational items.
The board then recessed until the public hearing for the Wake Transit Plan and Interlocal Governance Agreement had been completed. That public hearing was held with the officials from the GoTriangle Board of Trustees and the CAMPO executive board. Mayor Bell from Durham presided. There were 34 speakers with 30 speaking in favor of the plan. Speakers who did not speak in favor of the plan included one who was against because it should be funded by private investors, another who believed it didn't do enough transit, and two who were OK with the plan but had many reservations and concerns.
After the combined boards listened to speakers for over two hours the public hearing adjourned.  Then the CAMPO executive board resumed its meeting and unanimously passed a resolution supporting the plan. The plan will be voted on by the GoTriangle board at their next meeting and then by the Wake County Commissioners on June 6th. If all goes as expected the plan will be on the November ballot for voters to decide.
Thursday – Town Manager
Thursday the council met in closed session for over four and a half hours on the subject of the town manager search. We are still on schedule to appoint a town manager within the coming weeks.
Friday – In-Depth on Cary
Friday I had an interview with Elite Reports who works with Newsweek magazine. They are doing an in-depth report of North Carolina with a focus on innovation. Some of the questions I was asked in the interview included:
What is the town council's role in innovation?
What is the importance of e-commerce in Cary
What other ways does Cary and the council use innovation in their processes such as energy education and other town activities?
How does innovation contribute to Cary's overall economic performance?
What are the main areas of excellence in terms of innovation enterprises and research?
What sets Cary apart from other Triangle cities and American cities?
What impact does quality of life have on economic performance?
Contrast Cary and the Triangle's success with the state as a whole.
What are you doing to create a business-friendly environment for investors/entrepreneurs?
The interview concluded after about 30 minutes. It is my understanding that this should be published in print and online by the first of July.
Emails from Staff
Emails from staff this week included a summary of all intersections that have been considered for traffic signals during the past 6 years. 40 intersections have been studied and only 13 met warrants for a traffic signal.
It is important to understand that just because one or more warrants are met, a traffic signal may or may not be installed. The decision to install a traffic signal is made by NCDOT and is made only after it is determined that a traffic signal is the most appropriate solution. Those intersections meeting warrants that are funded include:
Cary Parkway and West Chatham Street: NCDOT funded
Cary Parkway and Old Weatherstone Way: Town funded
Carpenter Fire Station Road and Cary Glen Boulevard: Town funded
Green Level Church Road and Morrisville Parkway: Town funded
Other intersections that met warrants that are not funded include:
Cary Parkway and Norwell Road
Cary Parkway and Professional Park Place
High House Road and Bond Park Drive
High House Road and Jenks Carpenter Road
Maynard Road and Lake Pine Drive
Maynard Road and Old Weatherstone Way
Waldo Rood Boulevard and MacArthur Drive
Weston Parkway and Sheldon Drive
Yates Store Road and O'Kelly Chapel Road
It also should be pointed out that the minimum budget for each signal is around $250,000. A specialty or enhanced feature signal could push cost to about $300,000.
Emails from Citizens
Emails from citizens this week included:
A complaint about the proposed downtown mixed use project.
A complaint about someone holding a training camp next to a residence.
A complaint about a proposed development in Carpenter Village.
A complaint that the town council illegally created a statement about HB2.
A complaint about the Sheetz proposal in Northwoods.
A complaint about the Academy Street construction.
A complaint about the intersection at Chapel Hill Road and Chesterfield Drive.
Concerns about Cameron Pond Park not being included in this year's budget.
And a very lovely and very kind appreciation note for my service. Thank you!
Coming Plans
Next week will be another busy week but is my last week before a two week vacation. It includes a regularly scheduled council meeting, a budget work session, speaking at a banquet, a taping of Cary Matters, and a work session with the parking deck artists.
Get In Touch
Well, that is all for this week. My next post will be on Friday, May 27th.  Although I have Facebook and Twitter accounts those are not the best means of communications with me. Please send all Town of Cary questions or comments to Harold.Weinbrecht@townofcary.org and email personal comments to augustanat@mindspring.com.
---
From the blog of Cary Mayor Harold Weinbrecht. Photo by Hal Goodtree.
https://carycitizenarchive.com/wp-content/uploads/2016/05/harold-0523.jpg
550
800
Harold Weinbrecht
https://carycitizenarchive.com/wp-content/uploads/2020/03/cc-archive-logo-450-v3.png
Harold Weinbrecht
2016-05-24 13:48:43
2016-05-24 13:49:16
Harold's Blog: Transit, Innovation and More