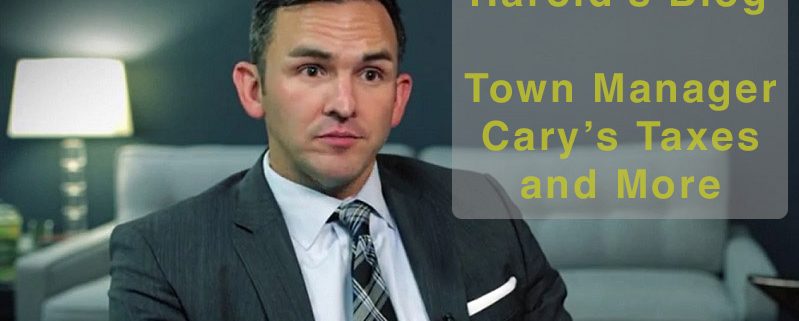 Cary,NC – This was my last week before a long two week vacation and it was a busy and eventful week. 
Monday – Meeting Planning
As I do on weeks with regularly scheduled council meetings I called all council members to hear of any concerns or questions they might have with the upcoming regularly scheduled council meeting. I was able to contact all council members except one. None had any issues with the agenda.
Monday afternoon I met with management, legal, public information, administration and others to go over the agenda. There were no surprises and based on input from staff I estimated the council meeting would last about two and a half hours after the work session.
Later Monday I met with the two assistant town managers. We talked about a few current issues that included the upcoming budget work session.
Monday night I briefly attended the scholarship fund banquet for the late Alok Sharma. Alok was a friend of mine and many others. He volunteered in many different ways to make his community better. This banquet, paired with a golf outing, was to raise money for a scholarship fund in his name. The scholarships are for those planning on attending N.C. State who demonstrated leadership, are involved in extracurricular activities, have had solid work ethics and a commitment to academics, plan on being productive citizens, have demonstrated a commitment to diversity, and recognize the value of all people regardless of religion, ethnicity, socioeconomic status or ability.
Tuesday – New Town Manager
Tuesday midday I was notified by the Human Resources Director that the council had received a signed contract from Sean Stegall as our new town manager. We spent many, many hours, days, and months searching for a town manager. This process took much longer than the council expected but we wanted to make sure that we found the right person to succeed Ben Shivar who retired last September. We all wholeheartedly believe Sean is that person.
The council and the citizens of Cary owe has HUGE thanks to Deputy Town Manager Mike Bajorek, Assistant Town Managers Russ Overton, and Tim Bailey. They did an incredible job keeping this town going for eight months, creating a budget, and put in an unprecedented amount of extra work in making sure that Cary's high levels of service did not suffer. Thank God for these great public servants!
Sean Stegall will begin as the new town manager on August 4th. Sean is from Elgin, Illinois and has relatives in North Carolina.  He is highly qualified and has spent 20 years working in government, has an MPA (Master of Public Administration), and has spent time at Harvard's Kennedy School of Government. The council is very excited about his fresh ideas, his attitude about people, and his passion about the town. He has a great respect for Cary's town staff and has met some of them earlier this year before applying for the job. I believe he has really done his homework and will hit the ground running. The council is confident that Sean has the right blend of education, experience, personality, and heart to lead this town to the next level of excellence and we are excited about this new chapter for our organization and our community.
Tuesday evening the council held a work session to go over the proposed budget. There was no council feedback on the proposed operating budget so staff will move that forward for formal council approval. The council did spend about an hour on the capital budget and was OK with most of it. We asked staff to come back with options on a couple of items. For example, the MacDonald Woods Park is the only park in Cary without restroom facilities. This is mainly because the park is in a flood plain. So the council asked staff to give options of what in the capital budget we can reduce to get funding to build restroom facilities at the park.
After the work session the council went into closed session to discuss two items. That lasted about 15 minutes.
After closed session I met with the Deputy Town Manager and Assistant Town Managers. I told them that the council had offered the town manager job to Sean Stegall and he accepted. Our meeting lasted about 15 minutes. After meeting with the managers I met with the Town Clerk, Public Information Officer, and the Human Resources Director. We talked about adjusting the agenda to allow a vote for the new town manager. We also talked about notifying the Town of Cary Directors, and issuing a press release after the vote at the council meeting. This meeting lasted about 15 minutes.
Wednesday – Chinese Investors
Wednesday morning I met with Chinese investors who are looking at Cary to start a hotel business. I talked about the town, its history, and what I see happening in the next few years. Then staff presented a slide presentation on the Imagine Cary planning process. I plan to meet with these investors again this summer.
Wednesday evening I taped the June episode of Cary Matters with Council member Ken George. This was the last Cary Matters with the old format. The new Cary Matters should be more conversational and in different locations. Our taping lasted a little over 30 minutes.
Thursday – Town Council Meeting
Thursday started with a meeting of the town's directors. I announced to them that Sean R. Stegall will be our next town manager and gave a little background information on him. My belief is that this great group of professionals will work hard to make Sean feel right at home and do whatever it takes during the transition period. We are so blessed to have the greatest staff in the state, if not the nation, right here in Cary.
Thursday afternoon the council held a work session on the integrated art that will be incorporated into the parking deck next to the new library. The artist presented some ideas and the council provided feedback on those ideas. The artist will come back with more detailed concepts in July.
Thursday night's council meeting was a long one and an important one. There were 5 public hearings and 4 discussion items. The public speaks out had several speakers opposing the proposed Publix grocery story and shopping center on Carpenter Fire Station Road. The budget public hearing also had a lot of speakers asking for items to be included in the budget. Most of those requests were for park related items.
Under discussion items, the council deliberated on the Publix proposal and the majority felt that the proposal was as about as good as it was going to get. The alternative of denying and allowing apartments to be built was a concern of several council members. The proposal was approved with affirmative votes stating that it was much better than the original proposal.
Our next discussion item was the Wake County Occupancy and Prepared Food and Beverage Tax which drew strong words about how this tax is administered from me and the rest of council. FYI, Cary and Morrisville combine for about 40% of the revenue collected from this tax. Cary has seen very little return and Morrisville has seen nothing. In addition, the decision makers of these projects are Raleigh council members and Wake County Commissioners. A great deal of this money is going for operating costs for Raleigh venues (Cary pays its own operating costs). In addition, it is my understanding that there is a request from Raleigh to use these monies to build a soccer stadium in downtown Raleigh. That would mean taxes collected in Cary would be used to compete against our venue. That is ridiculous. There are some council members, including myself, that are considering asking the legislature to allow Cary and Morrisville to keep their collected taxes within our municipalities. If not, then we have almost nothing to lose if it is abolished. These are strong words but I believe it is time for a change. The ball is in their court.
The last discussion item of the evening was the appointment of the new town manager Sean R. Stegall. I made the motion and it was seconded by the entire council. We can't say enough how very excited we are about him coming to Cary and the possibilities he will bring to our future.
After a closed session the council meeting adjourned around 10:30.
Emails From Staff
Cary received another accolade this week. This week, Cary ranked number one in driver safety in a study of the top 200 most populous cities in the United States according to NerdWallet. I just wonder how much safer it would be if people stopped texting while they drive. Just sayin…
Emails from staff this week included information about parks in the Cameron Pond area. Council received several emails this week on this topic. Staff explained that each year when planning for the budget they reassess all proposed projects. Their analysis of the Morris Branch and Cameron Pond Park sites indicated that there were approximately 11,000 residents living within a 1 mile radius of Morris Branch and 5,000 residents surrounding Cameron Pond Park. Their analysis also indicated that Cameron Pond Park would cost at least $1 million more to construct than Morris Branch. In addition, the town would need to acquire an additional parcel to have complete frontage along Carpenter Fire Station Road before construction could start on the Cameron Pond Park.
The good news for Cameron Pond residents is that the Town is investing $3 million in Mills Park and the extension of the Panther Creek Greenway. That greenway will extend from Mills Park to Cameron Pond. Both of these projects are designed and will go out to bid in a few months. As a result Cameron Pond residents will have a greenway from their neighborhood to Mills Park as well as to the Mills Park Elementary and Middle Schools. The trail will also link to the pedestrian underpass located under Green Level Church Road, which will in turn link to the greenway that extends around Cary Park Lake.
Emails from staff also included an answer to a question about what will be going in the old Golden Corral site at the Centrum. It's going to be a restaurant called BJ's Restaurant and Brewhouse.  I'm told it is not affiliated with BJ's Warehouse. If you want to find out more go to http://sitesubplans.townofcary.org/BJsRestaurantAndBrewhouse_15-SP-051/planindex.htm.
Emails From Citizens
Emails from citizens this week included:
An email campaign about "defunding" Cameron Pond Park. (This park has not been master planned, designed, or funded. So it was not defunded.)
A complaint about someone's neighbors.
A complaint that the council did not make a statement against HB2. (It is our policy to not issue statements or take positions unless the entire council agrees. A statement was issued soon after HB2 was passed.)
A complaint about bicyclists.
A recommendation to plant Dawn Redwoods in traffic circles.
A complaint about a proposed Publix.
Next week and the following week will be my annual family vacation. I will do my best to unplug and not answer the phone or emails. I should be back in town by June 12th.
Get In Touch
Well, that is all for this week. My next post will be on Sunday, June 19th.  Although I have Facebook and Twitter accounts those are not the best means of communications with me. Please send all Town of Cary questions or comments to Harold.Weinbrecht@townofcary.org and email personal comments to augustanat@mindspring.com.
---
From the blog of Cary Mayor Harold Weinbrecht. Photos courtesy of Harold Weinbrecht and the Town of Cary.
https://carycitizenarchive.com/wp-content/uploads/2016/05/HaroldBlogMay31.jpg
425
799
Harold Weinbrecht
https://carycitizenarchive.com/wp-content/uploads/2020/03/cc-archive-logo-450-v3.png
Harold Weinbrecht
2016-05-31 13:50:56
2016-05-31 13:54:55
Harold's Blog: Town Manager, Cary's Taxes and More