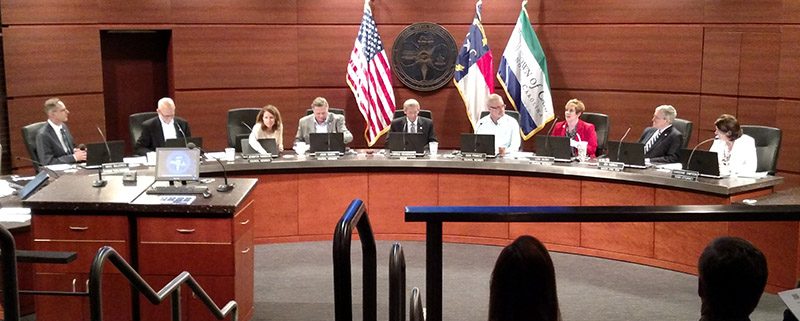 Cary, NC – Cary residents spoke out and town council members debated at the latest Cary Town Council meeting on Thursday, May 26, 2016. And when the town budget and a new town manager are not the most discussed items on the agenda, you know it's a busy work day.
Note: The Town Council discussed changes to Wake County's occupancy and prepared food and beverage tax. This will be discussed in-depth in a later article.
Vote on Amberly Village
Cary has been debating whether to rezone land for the Amberly Village shopping center since November 2015 but this session saw council vote to approve the zoning, which was already recommended by the the Planning and Zoning Board.
But during the public speaks out portion of the meeting, five residents of the nearby Arlington Park neighborhood asked the council to deny rezoning and have developers continue to work on the project. Their concerns ranged from noise and traffic to many saying residents were offered money by the Sembler Company, the development company, not to speak out against the shopping center.
However, a lawyer for Sembler and a representative of the company they are using for communications, S&A, both adamantly denied the payments were meant to silence residents. They explained that the payments, for $5000, were intended for people to do landscaping on their property to mitigate the impact of Amberly Village but they are free to use the money however they want and can still speak out against the development if they wish.
One of the developers from Sembler also spoke in favor of the project, as did two residents of Arlington Park.
During the town council's discussion, most of the council members remarked how much the development has been changed since November, using public feedback to improve.
"A lot of work has been done," said Councilmember Don Frantz.
But Councilmember Jennifer Robinson, whose district includes the proposed site, said improvements could still be made and wants the developers to take more time working on the plan.
"If this was better, we'd hear more support from residents," Robinson said.
But Frantz said he has heard a reassuring level of support from Arlington Park.
"I have tried to listen to all the residents, not just those who show up to protest," Frantz said.
Ultimately, council voted in favor of the rezoning, with Robinson and councilmember Ken George voting against.
Town Budget
At the last Cary Town Council meeting on Thursday, May 12, 2016, interim town manager Mike Bajorek presented the proposed $227.8 million budget. Now, the public is coming out to bring attention to items they believe should be funded.
Much of the comments were about funding for services out in West Cary, which residents felt were under-represented. Multiple people asked for funding for a community center in West Cary, with one person saying it's shorter for them to drive to Durham for events than to drive to downtown Cary.
There were also several residents who asked for funding to complete the connection with the Panther Creek greenway and surrounding running and biking paths.
Aside from funding for West Cary, other public comments on the budget were for:
Non-profit funding for the Transitions Life Care hospice in Cary
Non-profit funding for Gigi's Playhouse, a center for down syndrome care and education
Funding for the Graceful Expressions dance program
Funding for a water feature at the Kids Together playground at Marla Dorrell Park
Issues with the defunding of Cameron Pond Park (Cary Mayor Harold Weinbrecht said the park had not been funding in previous budgets)
While many people spoke out asking for funding in certain areas, the comments did not turn to calling certain areas of the budget less deserving than others.
"I'm glad that tone does not reside in our community," said Councilmember Jack Smith.
To fund more projects in Cary, there will be a bond referendum in 2018.
"I would beg everyone here to please help us support that," Weinbrecht said. "That's how we fund these things."
The reason the town has to wait until 2018 is because there is a state law saying bond issues cannot be taken up on odd years.
"If you don't like that, reach out to your state legislators," Robinson said.
New Town Manager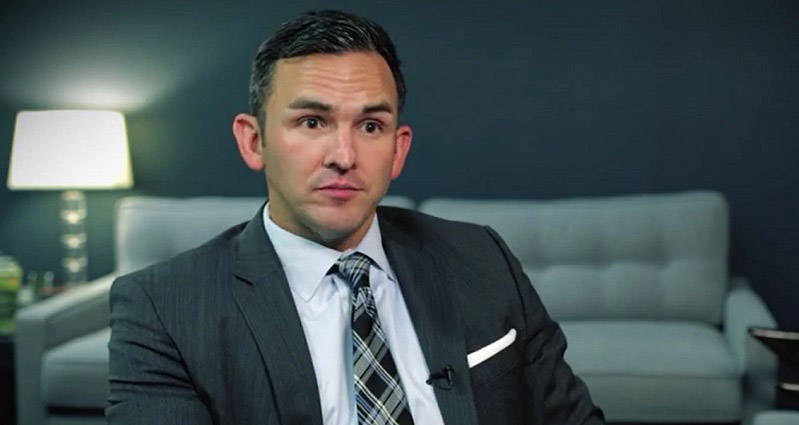 After many months of searching, the Cary Town Council announced it had finally decided on a new town manager. Cary's new manager will be Sean R. Stegall, who is currently the city manager for Elgin, Illinois.
"This is probably the most important decision we will make in terms of deciding the direction of Cary," Weinbrecht said.
Stegall will start Thursday, August 4, 2016. Until then, Bajorek will remain interim town manager.
Cary has been searching for a new manager since Ben Shivar retired in the Autumn 2015.
Public Speaks Out
Among the other topics brought up at the starting public speaking segment were continued complaints about the proposed development on Carpenter Village. Several community members spoke out at the May 12 meeting and the one resident this time said they have still not heard back from the developers after they rescinded their application for further review.
On top of that, the resident said H&H Homes, the builders for the development, have accused them of spreading false information. The residents have submitted their survey and statements to Cary's planning department to check their veracity.
Other public comments included asking for a restroom to be installed at MacDonald Woods Park and a representative from Interact, Wake County's domestic violence resource, thanking the town council for their investment.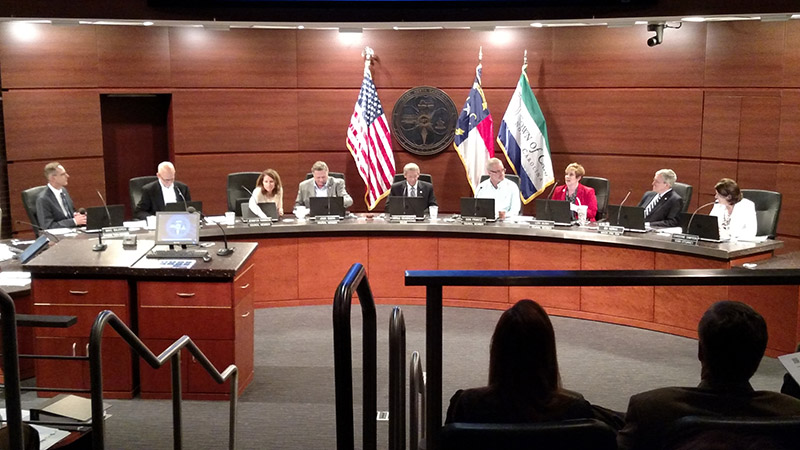 ---
Story by Michael Papich. Photos by Michael Papich and the Town of Cary.
https://carycitizenarchive.com/wp-content/uploads/2016/05/May26TownCouncil2.jpg
450
800
Michael Papich
https://carycitizenarchive.com/wp-content/uploads/2020/03/cc-archive-logo-450-v3.png
Michael Papich
2016-05-31 14:31:07
2016-05-31 11:59:18
Government: Cary Town Council, 5/26/16