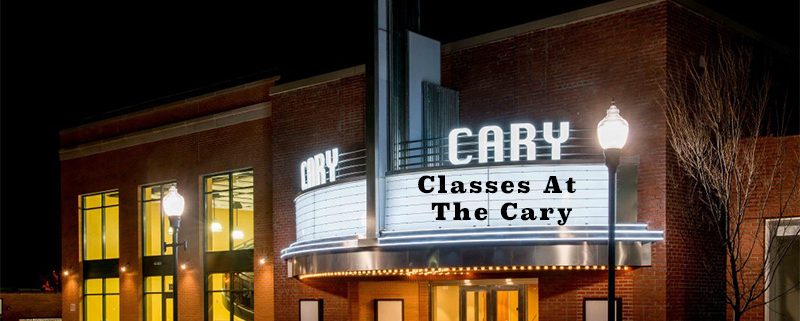 Cary, NC – Film is a rich art form with nuance and craft but talking about the finer point of a movie during a screening is rude and distracting to others. Not so with The Cary Theater's "Frame-By-Frame" series, where classic films are shown, then paused at intervals for everyone to discuss.
The Best Way to Study A Film
The Cary Theater's Summer "Frame-By-Frame" series, dubbed the "Summer School," looks at films from the 1970s, with discussion guided by Robert Milazzo, founder of the Modern School of Film.
"The idea came from Rob who said he likes what we do with the programming here," said Joy Ennis, operations and program supervisor at The Cary Theater. "We tested it last Fall and then did one series of six movies in January and February."
Milazzo said this sort of "aggressive film study" is similar to how he taught some classes in New York and has been traveling the country, connecting with local theaters and trying to set up related programs.
"I didn't know it at the time but Roger Ebert did a similar class where anyone could say 'Stop!' and he would pause the film and everyone would discuss," Milazzo said. "And Jean-Luc Godard said the best way to study a movie is to stop it."
The "Summer School" is composed of five classic films from the 1970s, running Tuesdays from June 7 to July 19, 2016, skipping  June 21 and July 5.
"Joy and I had discussed the miniature screening and what would be interesting to fit," Milazzo said. "We decided on the 70s because it was such a robust decade in world cinema."
The films are, in order of when they're being screened:
Milazzo also meets with those attending the screenings at Pharmacy Bottle + Beverage at 5 PM before moving to the theater to have informal discussions about the movie.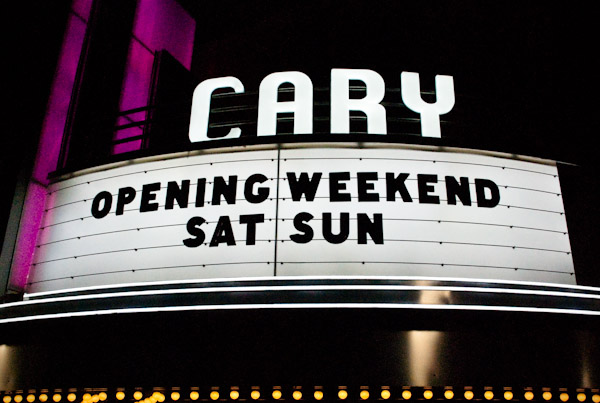 New Appreciation for Art
Milazzo said picking just five films was difficult and ended up leaving off many filmmakers of the 70s: Coppola, Lynch, Lucas, Scorsese, Spielberg. He also joked about not playing a Brian DePalma film, missing the chance to screen "Carrie" in Cary.
"What I wanted was films spanning the 70s; at the beginning and the end of the decade," he said. "Now, we aren't showing 'Jaws' and people see 'Jaws' as the death of the 70s but it's not about film history. It's about the spirit of the decade."
(The Cary Theater is screening "Jaws" during the Summer but it is not part of the "Frame-By-Frame" series.)
Aside from chronology – "McCabe and Mrs. Miller" came out in 1971 and "Manhattan" came out in 1979 – Milazzo said there are other connections between the movies, even if they differ vastly in terms of tone and story.
"There are lots of big performances. The 70s gave birth to the stars we love today," he said.
Through these classes, Ennis said she hopes people can see film in a different way.
"I hope they go, not only to see a classic, but to appreciate the art of filmmaking, which is complex," Ennis said. "If it's done well, you can't always see all the work and craft that goes into it."
For Milazzo, what he hopes for is viewers coming away from the "Frame-By-Frame" screenings with a desire to see more films, classic or otherwise.
"Even if they hate it but they want to try and see more, I've done my job," Milazzo said.
As Milazzo puts it, anyone could simply send out a list of these classic movies but with this approach at The Cary Theater, people get a better rounded learning experience.
"It's not about telling people what to think, it's teaching them how to think," he said. "I don't teach taste; I teach craft."
Event Details
122 E Chatham St.
All screenings Tuesdays at 6:30 PM
---
Story by Michael Papich. Photos by Hal Goodtree and the Town of Cary.
https://carycitizenarchive.com/wp-content/uploads/2016/06/Frame-by-Frame.jpg
547
800
Michael Papich
https://carycitizenarchive.com/wp-content/uploads/2020/03/cc-archive-logo-450-v3.png
Michael Papich
2016-06-14 10:30:29
2016-08-25 13:05:46
Engaging Approach to Teaching Film at the Cary Theater