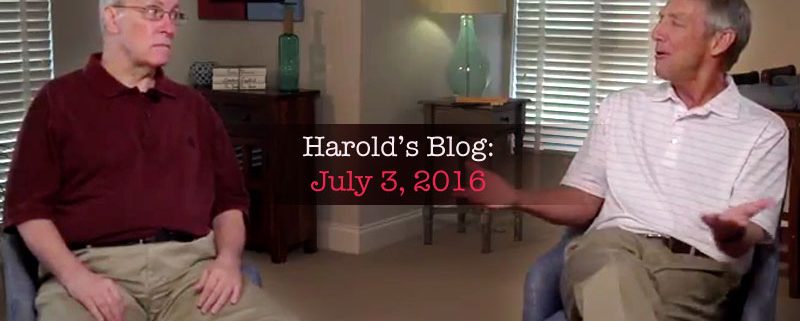 Cary, NC – This week started off busy but eased up as we approached the July 4th holiday weekend.
Monday Council Meeting
Monday we had the second of our two regularly scheduled council meetings of the month which was unusual. Our meetings are usually on the 2nd and 4th Thursdays of the month with quasi-judicial meetings on the 1st Thursday of the month. On the agenda were 11 consent items, 2 public hearings, and 2 discussion items. There was a public hearing for a Regency Park proposal that was continued until our August meeting so that the developer could work more with the residents.
Artist-in-Residence
A consent item was pulled by staff for consideration at another time. That item was for an Artist-In-Residence project. The last Artist-In-Residence project was the fire sculpture which was extremely controversial. This one looked like it might be controversial as well. It is important to understand that these Artist-In-Residence projects are part of the Parks Master Plan and staff is following that plan. So council will need to provide direction for these projects OR allow these projects to move forward without council becoming art critics. I would prefer that we avoid (at all cost) being art critics and provide more direction. It will be interesting to see how we move forward with this issue.
Road Connectivity
The meeting's only public hearing was for an additional 9 homes between the Upchurch Farms neighborhood and the Park Village neighborhood. The addition of 9 homes was not controversial because it matched in density of surrounding neighborhoods. However the required connectivity that would have turned a cul-de-sac into part of a thoroughfare was extremely controversial and more than 100 residents filled up the council chambers in protest. It is important to understand that council has had a difficult time with connectivity and a few months ago adjusted our ordinance to eliminate certain connections. Our new connectivity ordinance language was intended to avoid these types of connections.
The council seemed to all agree that the connectivity was not warranted especially since one of the connections was from a cul-de-sac. But this created quite a conundrum since we are not allowed to address connectivity in a rezoning. However, our staff does have leeway in the connectivity ordinance to classify the connection in one of 3 tiers. And having this particular intersection classified as a tier 3 would eliminate the need for the connection. So at the meeting the staff stated they would review the connection at the Park Village cul-de-sac to see if it should fall under tier 3 which would not require the connection. Later in the week we were notified that the connection was a tier 3 connection which meant that it was not required by allowed. And I don't believe the applicant would want to build this connection that would be controversial for more cost.  This public hearing concluded after about an hour and a half.
Budget Passed
The discussion items included the budget which was passed and will take effect on July 1st, and a grant application. Both were passed unanimously. The meeting adjourned at 8:27 (I predicted 8:30).
The New "Cary Matters"
Tuesday I joined Mayor Pro-Tem Yerha in the first taping of the second generation of Cary Matters. A few months ago the council decided to change Cary Matters to be tapped at a new location and use a different, shorter format costing the same amount of money. So the first taping was in a studio off Adams Street. It had one topic which was our new town manager Sean Stegall. It will air on July 1st. Please let us know what you think about the new Cary Matters.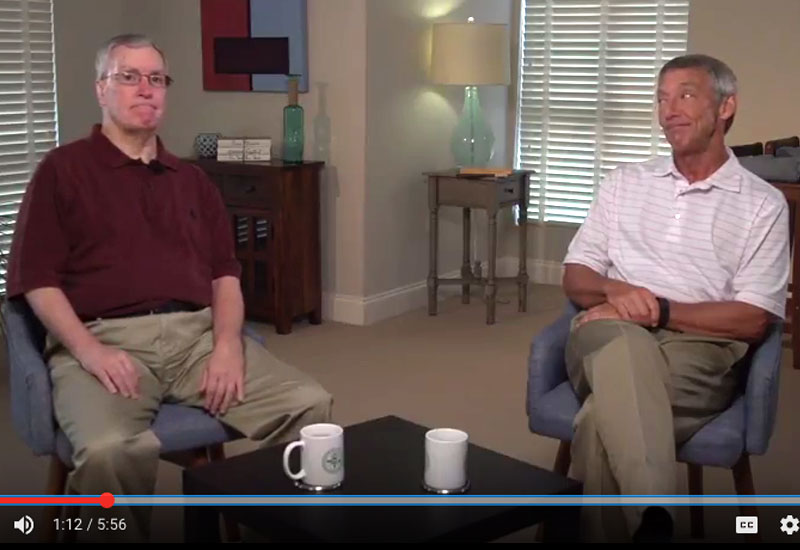 Economic Development
Wednesday I attended the quarterly meeting of Cary's Economic Development Committee. This committee includes the mayor, two council members, the town manager, the Chamber's executive director, the chair of the Cary Chamber's board of directors and three citizens. Most of our meetings, including this one, is used reviewing the economic development progress and discussing various issues. Interesting points from this meeting include:
CoFounders Capital Investment Company is completing their first year in the leased space of the Cary Theater building. They have made their 8th investment bringing their total investment in new companies to nearly $2 million.
David Gardner, Founder of CoFounders Capital will be joining the Cary Chamber's board.
An inventory of existing class A office in Cary shows that the largest contiguous space is about 50,000 square feet.
Cary's class A vacancy is about 8% which is extremely healthy.
Cary would need over 1 million square feet of class A office if all pending demand comes to fruition.
Highwoods is building a 165,000 square foot class A office building in Weston.
Construction of the 25,000 square foot Midtown Square office building on Chatham is scheduled to be open this fall.
In the last three months Cary accolades include:

#2 on Zippia Most Successful cities in America
#1 in nation for offering telecommunication jobs according to US Census Bureau for Raleigh-Cary area
#4 for least cost burdened households in the country according to SmartAsset
Top 30 in nation for safest community for children.

Currently there are 10 active projects considering Cary which has the potential for 4,472 jobs with $343 billion of new investment. If these all came to Cary it would mean $1,272,000 annually in additional tax revenue.
Unemployment rate in Cary is 3.4% as compared to 4.2% in Wake County and 4.7% in the rest of the country.
Our meeting concluded after about an hour.
A Personal Note
This week the council learned of the passing of council member Robinson's dad who had been in hospice care. Please keep Ms. Robinson and her family in your prayers during this difficult time.
Emails from Staff
Emails from staff this week included a determination of the connectivity between the Park Village and Upchurch Farms neighborhoods which were the most controversial item at the last regularly scheduled council meeting. Staff determined that a connection was allowed but not required. I believe feedback from council members at the meeting about our intent in the connectivity ordinance was a significant factor in that determination.
In other emails from staff we were notified that the town received a new accolade. Based on analysis of FBI violent crime data, sex offender populations, state graduation rates, and school rankings, after-school programs, and open spaces for cities over 10,000; Cary ranked among the 30 safest cities in the nation to raise a child.
Emails from Citizens
Emails from citizens this week asked for the rejection of the $50 million private investment to keep an historic structure from being moved. Citizens also expressed concerns about a proposed hotel behind the Arboretum, concerns about connectivity between Upchurch Farms and Park Village, concerns about RDU's future buildout plans, a complaint about construction debris on the road, a complaint about speeding in the Northwoods and Kingswood subdivision, a concern about a security breach on a water account, and a complaint about reckless drivers in Cary.
This Week
This week is a holiday week so the schedule is very light. The only activities on the schedule are meeting with residents about the proposal that would move the Ivey-Ellington House, a quasi-judicial hearing, a funeral, and private dinners.
Get in Touch
Well, that is all for this week. My next post will be on Sunday, July 10th.  Although I have Facebook and Twitter accounts those are not the best means of communications with me. Please send all Town of Cary questions or comments to Harold.Weinbrecht@townofcary.org and email personal comments to augustanat@mindspring.com.
---
From the blog of Cary Mayor Harold Weinbrecht. Image from Cary Matters on YouTube.
https://carycitizenarchive.com/wp-content/uploads/2016/07/harold-070316.jpg
550
800
Harold Weinbrecht
https://carycitizenarchive.com/wp-content/uploads/2020/03/cc-archive-logo-450-v3.png
Harold Weinbrecht
2016-07-05 14:21:40
2016-07-05 12:12:10
Harold's Blog - Artist in Residence, Roads & More