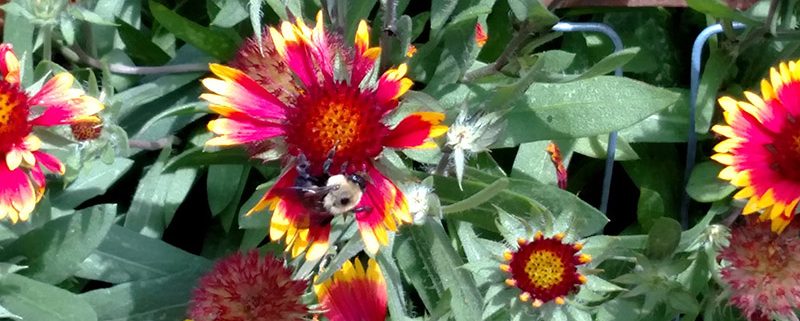 Cary, NC – The Page-Walker Arts and History Center's new pollination garden is already a hit with the local fauna but it has also gotten Cary closer to its goal of becoming a Community Wildlife Habitat.

Garden Certification
Page-Walker's pollination garden was given the title of a Certified Wildlife Habitat by the National Wildlife Federation on Monday, June 20, 2016 for its role in providing resources for pollinators such as bees, butterflies, birds and more.
"It all started in April of 2015," said Emily Barrett, sustainability manager for the Town of Cary. "Town council wanted a partnership with the National Wildlife Federation and we had a number of groups who wanted an educational pollination garden."
Through a partnership of the Friends of Page-Walker, the Cary Woman's Club and the Cary Garden Club, volunteers and town employees came together to create the garden while consulting with the garden's designer Uli Gratzl.
"It has taken incredible volunteer spirit to create this space and then maintain it," Barrett said.
The pollination garden is part of a larger effort to turn all of Cary into a Community Wildlife Habitat. For that to happen, various locations around Cary need to fit the criteria of the National Wildlife Federation for habitats, from schools to homes to common areas, with "points" assigned for different locations.
Cary is already has 89 percent of the needed "points," with nine schools also certified as Wildlife Habitats.
Adams Elementary School
Cary High School
Davis Drive Middle School
East Cary S.T.E.M. Middle School
Green Hope High School
Laurel Park Elementary School
The Minerva School
Penny Road Elementary School
Triangle Montessori Academy
"Most communities take five years nationally to be certified," Barrett said. "We're aiming to do it in two."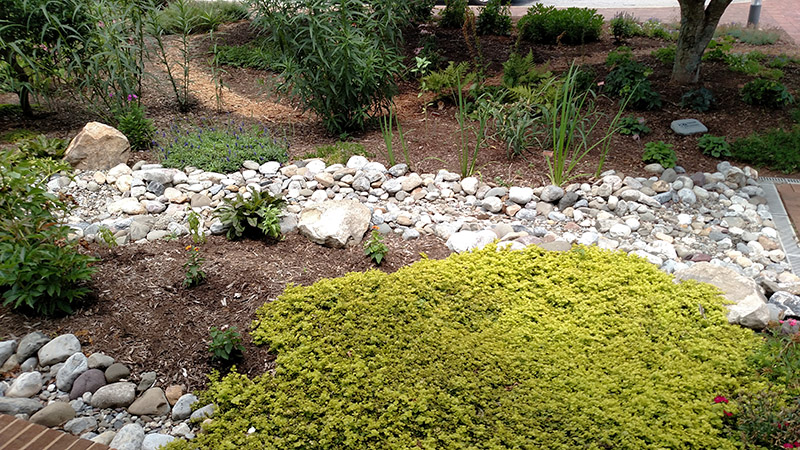 Healthy, Helping Garden
The garden itself is a beautiful patch of land outside of Page-Walker, created through the Adopt-A-Spot program with help from Sarah Justice is the Public Works Department.
"It's another wonderful example of public/private partnerships, just like the Page-Walker Hotel," said Kris Carmichael, supervisor for the Page-Walker Arts and History Center.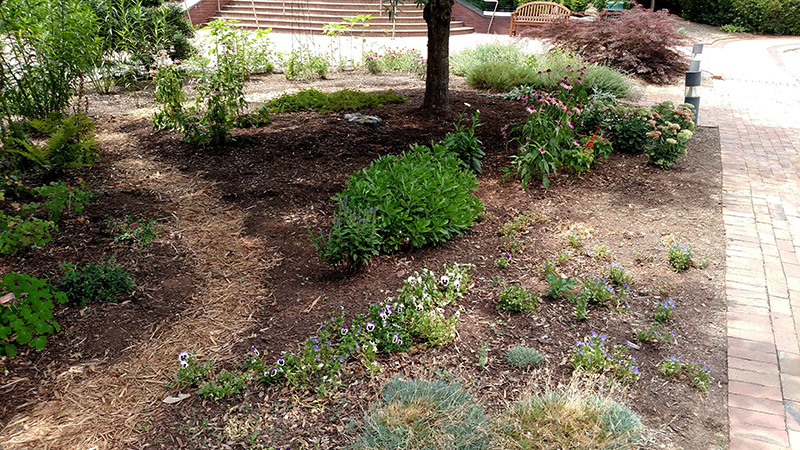 In the garden, there are a variety of flowers and other plants, plus large trees for shade and some small birdbaths for water. All of the plants have pollen for insects' food but also provide habitation and sanctuary. The goal of the garden is not only to give visitors something beautiful to look at but to help pollinator species along since nationwide their populations are in decline.
"This area didn't have much in the way of vegetation and now it has this beautiful land which is good for the town, good for the hotel and good for the public," Carmichael said. "And it's not bad for the pollinators either."
The spot was surveyed for what plants were already usable and what would grow well. Now the garden has a number of different types of flowers so there is a year-long plant cycle. For example, there are currently sunflowers getting ready to bloom nearby dead foxgloves and columbines.
"We have some dead-heads because they already bloomed and now it's someone else's turn," Carmichael said, adding that for the first year, the garden already has quite a bit of growth.
Advice on what plants would work best on this cycle came from Gratzl.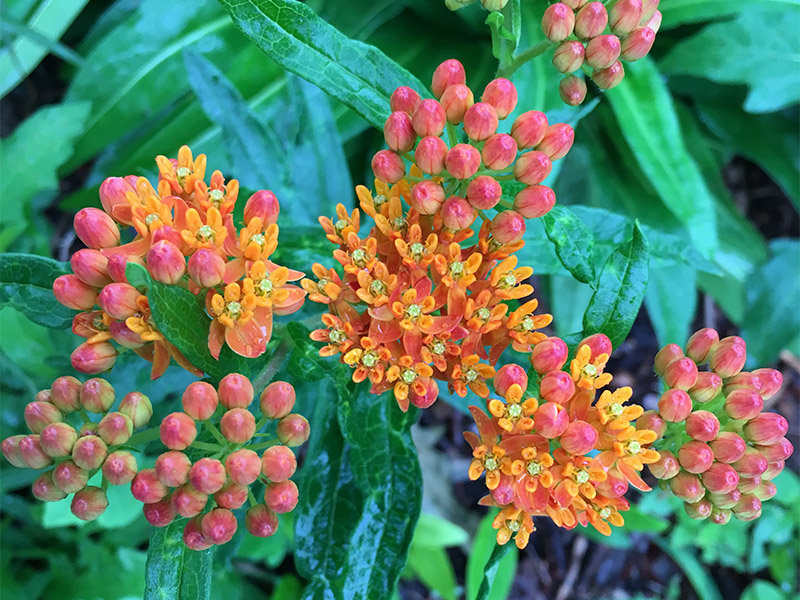 Keen gardeners may have noticed that the pollination garden has many native plants such as columbine. That's part of an intentional effort to make the garden support as many species as possible.
"Using native plants reduces water usage and local bees and butterflies have also evolved to use these plants over time," Barrett said.
The pollination garden is always open to the public and Carmichael and Barrett hope it can also be a learning opportunity for any residents interested in making their gardens pollinator-friendly.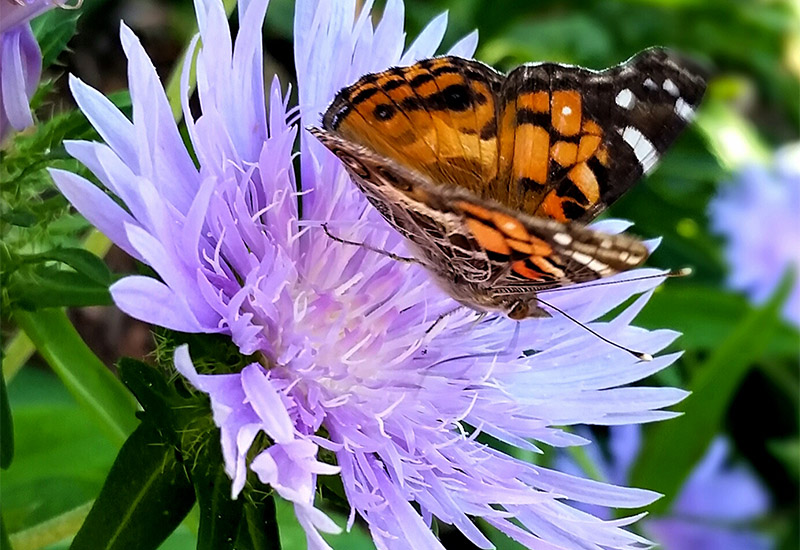 ---
Story by Michael Papich. Photos by Michael Papich and Kris Carmichael. Downtown coverage on CaryCitizen is sponsored in part by Everything's Better Monogrammed.
https://carycitizenarchive.com/wp-content/uploads/2016/06/PollenGardenBee-1.jpg
550
800
Michael Papich
https://carycitizenarchive.com/wp-content/uploads/2020/03/cc-archive-logo-450-v3.png
Michael Papich
2016-07-05 13:43:18
2019-12-08 10:30:37
Page-Walker Garden Certified As Wildlife Habitat