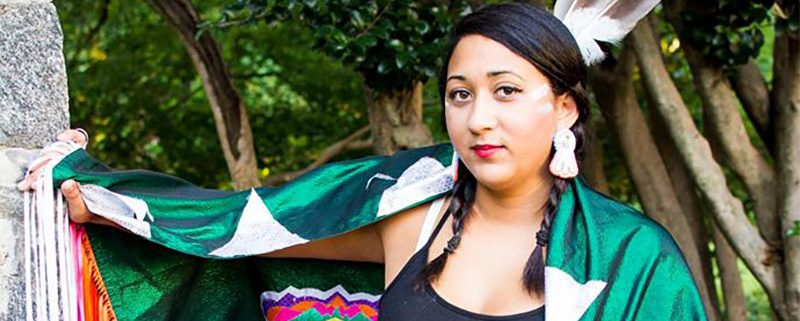 Cary, NC – Classic characters such as Cinderella and Ariel, the Little Mermaid, are universally recognizable and most children are familiar with them before they can speak full sentences. But in a production by the Triangle's Actors Comedy Lab and the Town of Cary, performers will take these well-known women and reintroduce them for a 2016 audience.
A New Way to Look at Classic Characters
The Princess Talks is a comedy play that will be part of this year's Women's Play Festival at the Cary Arts Center. The play will be a series of monologues by different famous "princesses" who offer a new perspective on their characters, especially in a modern context.
Director Nancy Rich said she had always thought about ways to work and present these characters and wrote some of the monologues for women to audition with.
"I always thought it would be fun for Xena to be in the corporate world or to see the Little Mermaid as she goes through her transition from mermaid to human and how that can connect to the debate over transgender people and our own HB2," Rich said.
Rich also worked on a production of Cinderella for years with her partner Rod Rich and had wanted to do something with the character. In The Princess Talks, Cinderella is played by a woman in her 80s who talks about what happened in her life after she got married and lived "happily ever after."
But for about half of the monologues in The Princess Talks, the actresses worked on it themselves and added their own insights.
"Some actresses reached out and said they had a special affinity and wanted to work on something for that character," Rich said.
These monologues span a variety of issues, from a take on Alice (Alice in Wonderland, Through the Looking Glass) dealing with eating disorders to Aurora (Sleeping Beauty) being an introvert to Princess Tigerlily (Peter Pan) discussing portrayals of native men and women.
"Part of our process is just to talk in character and then start venting," Rich said. "A lot can come out through improv."
Well Known Stories
Rich said she got part of her idea for the play's format from TED Talks.
"We didn't have funds for big sets so we thought about that format," she said. "It made it easy to put something together quickly for the festival."
Rich said she was also inspired by the Vagina Monologues series but said The Princess Talks is closer to a lecture than the stories of the Vagina Monologues.
With the princesses the actresses will be portraying, many will be familiar to audiences primarily as Disney princesses but Rich said these characters are often much older, coming from centuries-old fairy tales.
"We're backing up on some of these and going to back to the source material," she said.
But Rich noted how these old stories must still be resonating with audiences for even their Disney counterparts to remain so popular.
"A lot of those classic stories are just exciting. The protagonists often want to escape and explore and they just resonate with young girls who want to realize their dreams," she said.
Rich said the characters can relate to boys and young men and encouraged everyone to see it.
"If you're a mother or a daughter or a father or a son, you'll enjoy it," she said, though she said many of the themes touch on issues related to women and especially hopes women can come out to the play.
The Princess Talks runs from Thursday, August 18 to Saturday, August 20, 2016 at 8 PM and Sunday, August 21, 2016 at 3 PM at the Cary Arts Center.
---
Story by Michael Papich. Photos by Elizabeth Anderson, costumer for The Princess Talks.
https://carycitizenarchive.com/wp-content/uploads/2016/07/PrincessTalks1.jpg
550
800
Michael Papich
https://carycitizenarchive.com/wp-content/uploads/2020/03/cc-archive-logo-450-v3.png
Michael Papich
2016-08-04 13:46:48
2016-08-05 10:25:59
Cary Comedy Puts New Spin on Classic Princesses