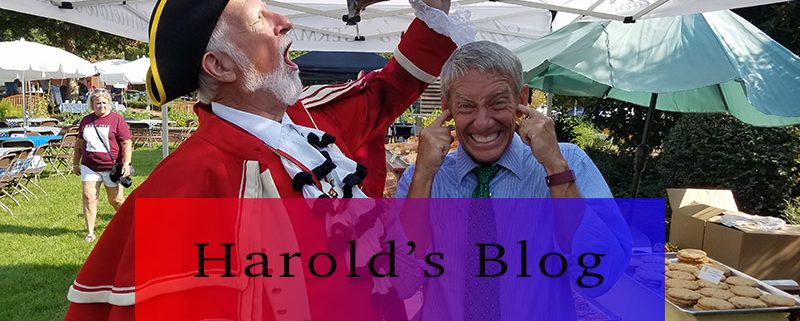 Cary, NC – This was a busy week with several long nights. 
Monday – Planning for the Week
Monday I attempted to contact all council members to hear their questions or concerns about the agenda for the upcoming regularly scheduled council meeting. Most questions centered on the nine discussion items. Later in the day I met with staff to go over the items on the agenda. After the staff review I believed the meeting would last at least three hours.
Following the agenda meeting I met briefly with the town manager, an assistant town manager, and the town attorney. We talked about issues related to the state property which is included in the town's Eastern Gateway planning.
Later I joined the town attorney, town manager, and town clerk in a webinar on required ethics training. The webinar lasted about two hours and covered issues like conflict of interests and what is legal compared to what is unethical. I am required to take ethics training once a term and also required to take another ethics class for my role in the metropolitan planning organization.
Tuesday – Eastern Gateway
Tuesday the council held a work session on three issues: Board and Commission appointments, next winter's council-staff working retreat planning, and the Eastern Gateway portion of Imagine Cary. Council member liaisons each went over their recommendations for appointments to boards and commissions and all were approved unanimously. These will be ratified at our first meeting in September.
Next the council discussed options for the council-staff working retreat. It was decided that the retreat will begin with the traditional council dinner on Thursday, January 26th followed by all day sessions with the staff on Friday and Saturday. The location options were based on cost and availability and included Greenville, New Bern, and Wrightsville Beach. Council members expressed little interest in Greenville and decided on Wrightsville since we were in New Bern three years earlier.
The final work session topic was on the Eastern Gateway portion of the Imagine Cary plan. The Eastern Gateway is bordered by Chapel Hill Road to the north, Walnut Street to the south, I40 to the east, and Maynard Road to the west. Council decided that range of square foot percentages should be used as guidelines instead of a requirement since this is a plan and not a zoning document. Council also decided that building heights should also be guidelines. In addition, council decided that the road connections from the state property to the mall site needed further study. The work session concluded after about 2 hours.
Wednesday – Downtown Business
Wednesday I met with town officials and chamber members to show business executives our downtown. There continues to be strong interest in our downtown. I believe that within the next five years downtown will not only have more shops and residents but good paying professional jobs too.
Thursday – Town Council Meeting
Thursday began with a reception for visitors from our sister city in Markham, Canada. We have had a great relationship with Markham and our official town crier, John Webster is from Markham. Each year he and his wife Mary travel down for Lazy Daze and do their act in full regalia. This year, in honor of the 40th anniversary of Lazy Daze, they brought the Markham band that performed with the Cary Town band at Lazy Daze. What a treat. We are blessed to have such great people from our sister cities.
Thursday night the council held their last regularly scheduled meeting of the year. The meeting opened with the town crier from Markham, Ontario. Then he presented gifts from the mayor of Markham to the town. The meeting had nine consent items, three public hearings, and nine discussion items.
Most of the speakers at the Public Speaks Out portion of the meeting talked about the Carpenter Village rezoning proposal. It was later approved by the council. Council members stated they believed this was a good solution to a difficult problem.
Council also agreed to enter into a contract with the Piedmont Conservation Council to lease 29 acres for a working farm on the town's AM Howard farm site. This site has always been planned for a working farm. The next phase, several years from now, will include the restoration of the historic buildings on the site.
In another discussion item Council denied the one year waiver for a rezoning at 128 SW Maynard Road and 202 Gordon Street that was previously denied earlier this year for a storage unit.
Council approved the fiscal year 2017 sidewalk project list which included two major projects: Walker Street from East Chatham to Waldo and Harrison Avenue from Johnson to Kingswood.
Under our storm drainage policy Town Council approve purchase of the property at 100 Park James Way with already appropriated funds within the GG7000 capital project.  This will include an appraisal of the property, negotiation with the property owner on a reasonable purchase price and ultimately demolishing the residential structure, with the property to be converted to Town open space. Council also approved the design and construction of a 42-inch parallel culvert across Bayoak Drive at Joel Court to be funded with already appropriated funds within the GG6000 capital project.
There was a great deal of discussion on the Occupancy Tax and Prepared Food and Beverage Tax approach for Phase 2. While we are hopeful that funding will become more equitable for Cary we are highly skeptical. We decided to keep all options on the table including approaching the legislature to change the tax.
The council meeting ended after around three hours.
Saturday and Sunday – Lazy Daze
Saturday I had the honor and privilege of opening the 40th Lazy Daze which was held at town hall campus for the second year. The town crier opened the ceremony followed by remarks from several people including myself.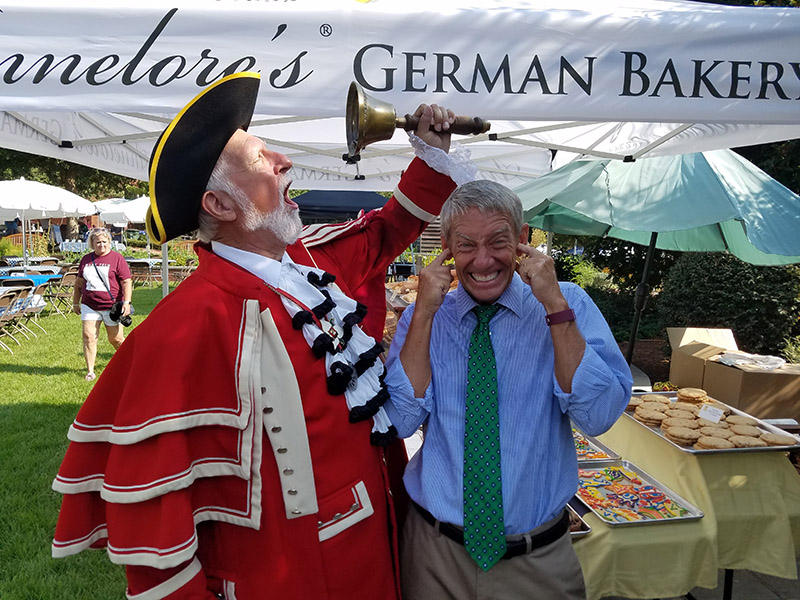 My comments were based on the following notes:
Good morning! On behalf of the 156,000 Cary residents, welcome to downtown Cary for our 40th annual Lazy Daze Arts & Crafts Festival.
We're so thankful you've returned to join us on the other side of the railroad tracks for this year's festival! Many exciting projects are under construction right now in Cary, one of which being the total street renovation of South Academy and Chatham Streets. More than a face lift, it is a near total overhaul of the street as we know it– both above ground and below it. Planned improvements, many of which you can see are completed or near completed, include enhanced pedestrian spaces, upgraded sidewalks, unique streetscape elements, landscaping and utilities. All of which will contribute to the overall quality of life in Cary, furthering our downtown area as a cultural center and potentially spurring new private investment in downtown Cary. We thank you for your continued support as we enter the project's final stages.
Although the location has shifted, the fun and festive atmosphere of Lazy Daze remains unchanged. You've already heard the ringing voice of our Town Crier, John Webster, who also serves as Town Crier for our Canadian Sister City, Markham, Ontario. John and his wife Mary help not only make our festival special but also represent the bonds forged by our Sister Cities Program.
Lazy Daze is Cary's largest single event and a magnet for people from near and far and artists from across the country.
Stroll up Academy Street and meander through Town Hall campus to enjoy all the hundreds of artists, the outstanding performers, fun food and all kinds of surprises along the way. And when you're finished today, stroll through our revitalizing downtown for just one more bite, one more trinket, one more minute of entertainment.
Tradition says the 40th anniversary gift is a ruby because rubies are thought to possess an eternal inner flame, a symbol that the passion in a committed relationship is still very alive and strong after 40 years together. In our 40th celebration of Lazy Daze, and on behalf of my fellow Council members here, I want to recognize the passion of our staff for their continued dedication to putting on the best arts festival in the southeast. Every year, you somehow manage to make it better, more interesting, more inclusive, than the year prior. You continue to raise the bar, and our community as a whole so greatly benefits.
Thanks to everyone who worked so hard on this year's festival and to each of you for coming out. I really appreciate spending a few minutes with you to let you know just how proud we are to host Lazy Daze. I hope you all return tomorrow, when we celebrate a historic moment for Lazy Daze—a Day Two! And mark the 25th anniversary of Herb Young Community Center.
I was joined on stage by former mayor Koka Booth, council members Robinson, George, and Smith, and Mayor Pro-Tem Yerha. Afterwards, I spent about two hours touring the various vendors, stages, and exhibits.
Sunday I gave welcoming remarks for the second day of Lazy Daze. This was the first time we have had a second day. We then followed a three man band playing "When Saints Go Marching In" to the front of the Herb Young Community Center. The town crier gave a cry and then counted us down to cut a ribbon rededicating the center. Then once inside we heard many stories about the late Herb Young.
Emails From Staff
Emails from staff included a reminder that Adopt a Spot Program is celebrating its 5th anniversary this fall. This is a great program where you claim your part of Cary to keep clean and forever green with the Adopt a Spot Program! Adopting groups agree to keep their area clean, litter-free and beautiful throughout the year and in return will be recognized with a sign where permitted. So get a group together and Adopt a Spot. Maybe I can get council members to join me in adopting a spot. Stay tuned.
Emails from citizens this week included:
Recommendations to approve and deny the Carpenter Village proposal.
A problem with a water leak.
Complaints about RDU's 2040 vision wanting me to make a public statement. (The mayor speaks on behalf of the council when the council unanimously asks. That is the policy we have been following. RDU owns the land and has been leasing it to the County on a yearly basis. Cary has no authority with RDU and especially telling someone or some entity what they can do with their land that is outside our ETJ. My recommendations were to lobby the decision makers or at least meet with them OR find a way to buy the land.)
Complaints about the plans to have Rachael Dolezal as a featured speaker at the 2017 Dreamfest. (I am not the organizer and had no role in the selection. Having said that I would love to hear her explanation of her past decisions.)
A request to get someone hired at the town. (I have no role in the hiring and firing of town employees.)
A complaint about an Apex proposal and questioning what I can do about it.
A complaint about the Harrison and I40 interchange. (This is a NCDOT maintained interchange.)
A complaint about a super majority vote need to give a waiver for a one year waiting period on denied rezonings.
Next week will lead into Labor Day so it won't be quite as busy. Activities include meetings with staff, developers, and event organizers. There will also be a quasi-judicial meeting with three items which will undoubtedly be a long meeting.
Get In Touch
Well, that is all for this week. My next post will be on Sunday, September 4th.  Although I have Facebook and Twitter accounts those are not the best means of communications with me. Please send all Town of Cary questions or comments to Harold.Weinbrecht@townofcary.org and email personal comments to augustanat@mindspring.com.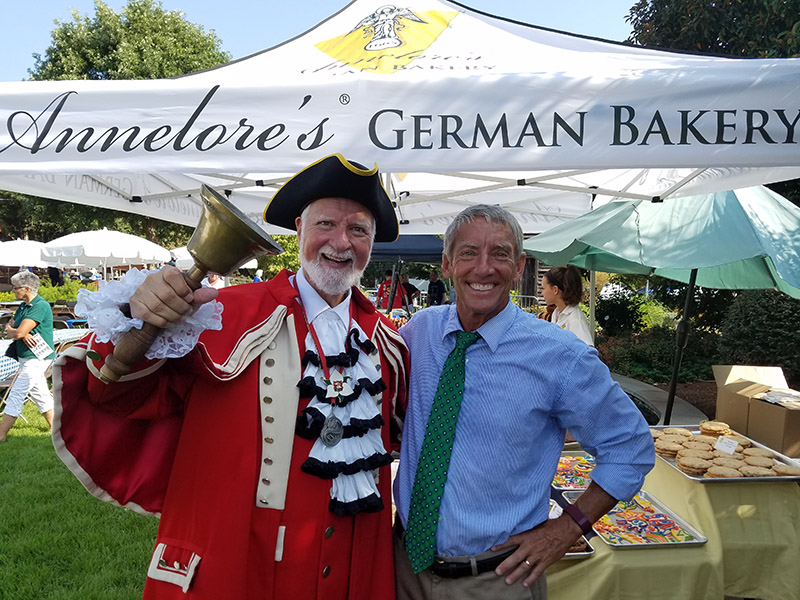 ---
From the blog of Cary Mayor Harold Weinbrecht. Photos courtesy of Harold Weinbrecht.
https://carycitizenarchive.com/wp-content/uploads/2016/08/HaroldsBlog-Aug29-Featured.jpg
600
800
Harold Weinbrecht
https://carycitizenarchive.com/wp-content/uploads/2020/03/cc-archive-logo-450-v3.png
Harold Weinbrecht
2016-08-29 09:50:46
2016-08-29 09:50:46
Harold's Blog: Lazy Daze, Developments and More