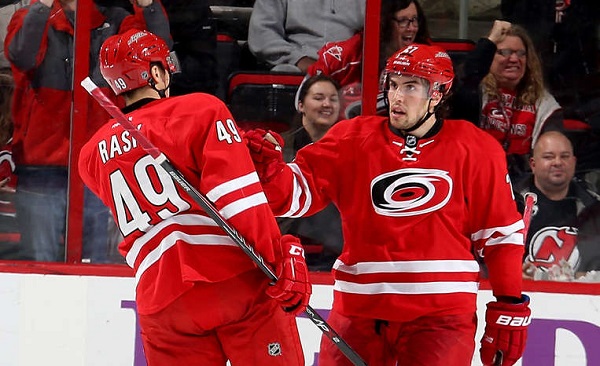 Cary, NC – After too many years of missing the playoffs, GM Ron Francis believes the young – make that very young and very fast – corps of players he has assembled will break the trend and be in the playoffs this coming season.
Reminder: Keep reading to the end to hear about the CaryCitizen Hurricane Special for three-for-one tickets.
Young Canes Team
The Canes defense is one of, if not the youngest, in the NHL. Ron Hainsey, at 35 years old, is the lone D-man not only in his 30s but he's the lone D-man over 25. Two-time All Star Justin Faulk leads the young group at the ripe young age of 24. Jaccob Slavin, 22; Brett Pesce, 21; Noah Hanifin, 19; and Ryan Murphy, 23, currently round out the roster of D-men.
Don't be surprised if either Haydn Fleury, 20; Rowland McKeown, 20; or Matt Tennyson, 26, have a great camp and find a way to make the roster. At the very least, if an injury to a top six player happens, any of these four can step in without any loss in talent on the blue line.
My money is on Fleury to surprise the coaches. He was a high draft pick a couple of years ago only to have a less than impressive season following the draft. Last season, solely due to his age, he had to either make the Canes or had to go back to Juniors. He was under the age minimum for the AHL. Last season in Juniors, he had a very good year and his size, speed and shot are what may allow him to make the rare jump for a defenseman from Juniors to the NHL.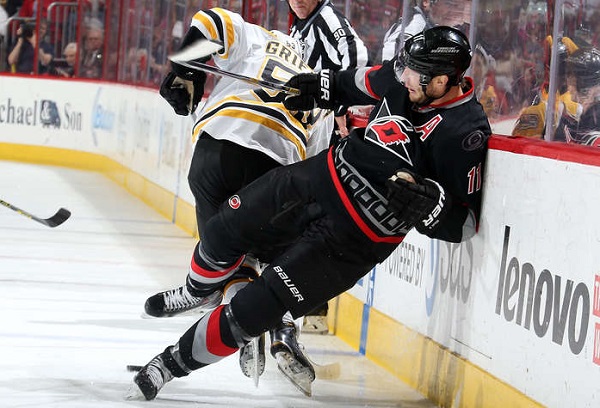 Francis Makes Few but Solid Moves
Francis was credited with one of the smoothest trade coups during the early summer when he acquired forwards Teuvo Teravainen and Bryan Bickell from the Chicago Blackhawks in exchange for a 2016 second-round draft pick and a 2017 third-round draft pick.
Chicago was in a world of hurt against the salary cap and had to do something. Getting Teravainen was unbelievable as he is an extremely talented player that was high on everyone's list. Bickell has a $4 million cap hit and was rumored to be on the block because of the cap hit. He's 30 years old and with the young talent Chicago has, such as 21 year old Teravainen, Bickell shuttled between the Blackhawks and their AHL team last season. He's a big guy at 6'4" and 225 pounds which, if he stays up with the Canes, will probably be camped out in front of the crease.
Jordan Staal is the same size and is probably the Canes best player in that famous dirty area where garbage goals count as much as a slick shot from Jeff Skinner.
Forwards
The forwards are still a work in progress. Skinner is no doubt the team's best sniper and is expected to, at just 24 and entering his seventh season, lead the team in scoring. It may comes at a surprise to some but he has scored 143 goals and recorded more than 1,300 shots on goal all before he turned 24. Only three other active players in the NHL have done that: Sidney Crosby. Steven Stamkos. and Alex Ovechkin.
That's impressive company that all teams are well aware of as Skinny is a marked man on the ice. Take in a game and watch only Skinner for a few shifts. He's whacked, jabbed, hooked, held and mugged behind the play. That means when the puck is on the left side of the ice and Skinner is on the right, anything goes.
The Canes locked up Victor Rask for the next six years during the off season. Rask was second in goals and total scoring and has one of the best on ice IQs in the NHL. Jordan Staal, of course will miss playing with brother Eric, but the guy is a pro and a winner and is hitting the prime of his career so I expect a great year from #11. Elias Lindholm has much more talent than showed last season and has to have a burning desire to prove that he's a top six forward.
Viktor Stalberg, acquired by the Eric Staal trade, has much to prove to continue to play in the NHL. Francis signed free agent Lee Stempniak. He had a decent season on a bad New Jersey Devil team so he has the potential to be one of the up-side surprises for many Caniacs.
Goalies
In goal, Cam Ward re-signed at a market salary for a goalie of his veteran status. Eddie Lack will try his hardest to overtake Ward as the Canes #1 goalie but in order for that to occur, he'll have to improve to at least what he showed in the 2015 playoffs. Ward's numbers for all of last season were not impressive.
What was impressive were his numbers from December through March. He ranked in the top 5 and this was with the youngest D-corps in front of him.
I expect both goalies will step up their play from day one this season. Both have much to prove and while, more than likely,  neither has a concern about being lost in the expansion draft next June, both are very talented goalies when their heads are in the game.
Canes Special Three-For-One
Currently, we have the annual CaryCitizen Hurricane Special of three games for the price of one. It's the best deal around and being at the games is the best way to watch hockey and show support for the home town team.
The deal will include a preseason game and two premier games including the home opener against the NY Rangers.  For those that haven't heard Nathan Gerbe signed with the Rangers during the off-season and the Rangers just sign the #1 collegiate player, Jimmy Vesey.
Game Dates
Friday, September 30 – vs. Tampa Bay
Friday, October 28 – vs. New York Rangers Home Opener
Saturday, December 17 – vs. Buffalo Sabres
Seating and Prices
Center Ice – $159
Sideline Preferred – $131
Sideline – $114
Lower Level South – $100
Terrace Preferred/Mezzanine Level Center Ice – $61
South Goal Zone/Mezzanine Level South End – $36
If you are interested in the CaryCitizen Hurricane Special, email bfennel11@yahoo.com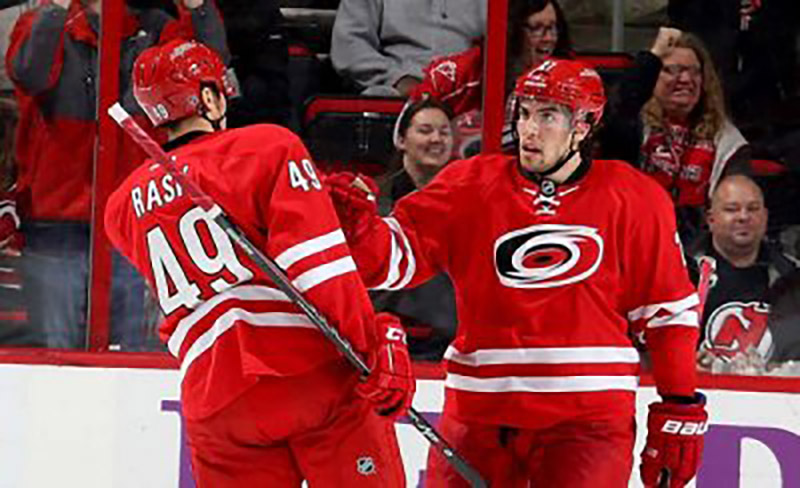 ---
Story by Bob Fennel. Photos from Facebook. Read more Hurricanes coverage.
https://carycitizenarchive.com/wp-content/uploads/2014/12/460169606_slide.jpg
366
600
Bob Fennel
https://carycitizenarchive.com/wp-content/uploads/2020/03/cc-archive-logo-450-v3.png
Bob Fennel
2016-08-29 14:01:21
2016-11-16 09:13:54
Hurricanes Summer Update