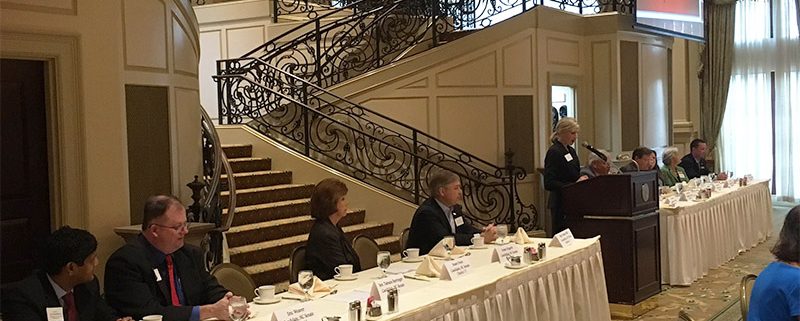 Cary, NC – There are only 35 days until the 2016 general election and even fewer if you're planning on early voting. So to give them a chance to make their cases to business owners and community members, the Cary Chamber of Commerce hosted North Carolina Representatives and Senators and their opponents to talk with citizens directly.
The Wednesday, September 28, 2016 event at Prestonwood Country Club took a different approach to candidate forums. Attendees were spread out among a dozen or so tables and space was set aside for a candidate to sit at the table and talk with the people there for 8-10 minutes before rotating to a different table, referred to by some of the candidates as a "speed dating" format.
Before this section started, all of the present candidates gave a short speech about themselves and their policies. Education and the roles of businesses big and small in the Cary area were common subjects among all the candidates. Republican candidates also brought up the low tax levels in the area and the growth created in the "Carolina Comeback" and Democratic candidates talked about changing the rules for redistricting in Wake County and North Carolina, with a few also voicing their opposition to House Bill 2.
Of the five candidates who came to the table where CaryCitizen was, here's what they had to say in order of when they spoke:
Jay Chaudhuri – Senate District 16 (Incumbent, Democrat)
The questions for Chaudhuri at the table centered entirely around education and Chaudhuri said he wanted to push for a "five-by-five" plan in increasing teacher pay. That would mean for the next five years, teacher pay would increase five percent each year.
"That would cost $250 million and in a $22 billion budget, I think we can find room for that," Chaudhuri said.
Chaudhuri also criticized the way education spending in North Carolina is obfuscated, bringing up the education lottery's revenue as an example. His solution is to make the education budget a separate vote from the larger North Carolina budget.
"That would avoid the shell game," he said. "It would heighten debate and discussion."
He also said the state should push for more coding education, which he said would fill many vacant jobs.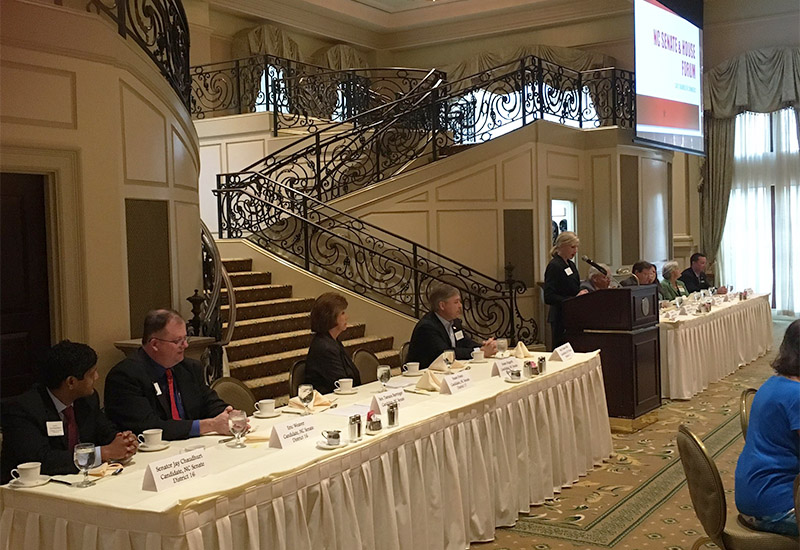 Jennifer Ferrell – House District 36 (Challenger, Democrat)
Ferrell talked about education funding in North Carolina as it related to getting resources to schools in rural or underserved areas. Where Ferrell said funding can be freed up is by undoing the state's voucher program for private schools.
"Some of these schools are parochial and can discriminate in who they take in," Ferrell said.
Ferrell also said funding is going to virtual charter schools, which she would want to undo as well.
In the larger context of infrastructure in rural areas, Ferrell said the General Assembly and rural towns will need to find a working relationship.
"Funding comes from town councils but it also comes from the state legislature," she said. "We can make sure towns can spend infrastructure smartly."
Ferrell pointed to Cary as a good guide for towns such as Apex and Fuquay-Varina on how to direct spending.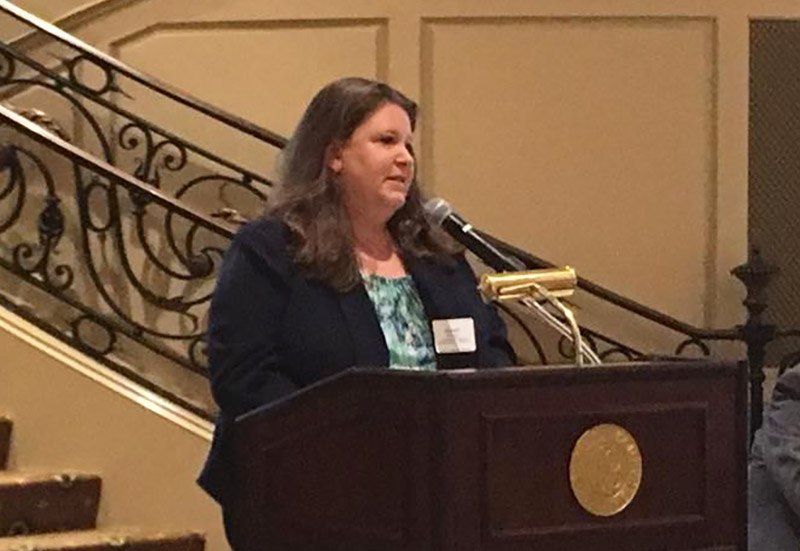 Chris Shoffner – House District 41 (Challenger, Republican)
Shoffner, who has a background in health care, talked about health care reform and the issues he said arose from the Affordable Care Act.
"If you ask health insurers to cover someone from first dollar, premiums won't go down," Shoffner said.
Shoffner said changes can be made to the way North Carolina structures its health care spending so reform can happen without needing to repeal the ACA altogether.
Another part of Shoffner's plan is to make it so health insurance is only used in situations where it is necessary.
"What I want to see is a separation," he said.
He said insurance plans can give doctors pricing scales and allows them to raise the price of certain procedures. Shoffner did say procedures such as surgeries and certain necessary medications would be included under insurance.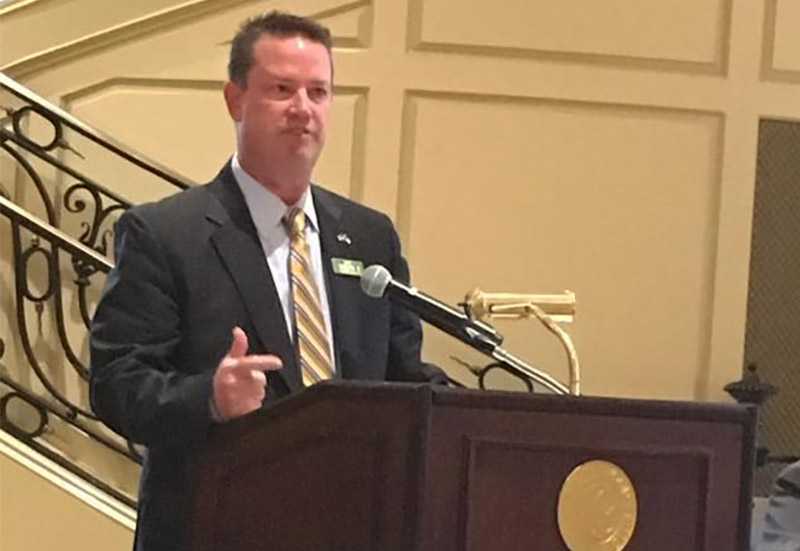 Susan Evans – Senate District 17 (Challenger, Democrat)
Evans was asked about a variety of different issues, one of which was the tax rate in North Carolina. While some Republicans, such as her opponent Nelson Dollar who also spoke at the Wednesday forum, said taxes have gone down, Evans said this was misleading.
"At the same time as they were lowering the income tax rate, they were getting rid of deductions and implemented a plethora of new sales taxes," Evans said. "The average North Carolinian is paying more in total taxes now."
Evans also said the last few years have been some of the most difficult for education in North Carolina and brought up past education initiatives.
"We were one of the first states to fund pre-K and have universal kindergarten," she said.
Evans added her position on pushing for equal women's rights and used her own experience as a professional woman in the 1970s as an example of how she has fought for that cause.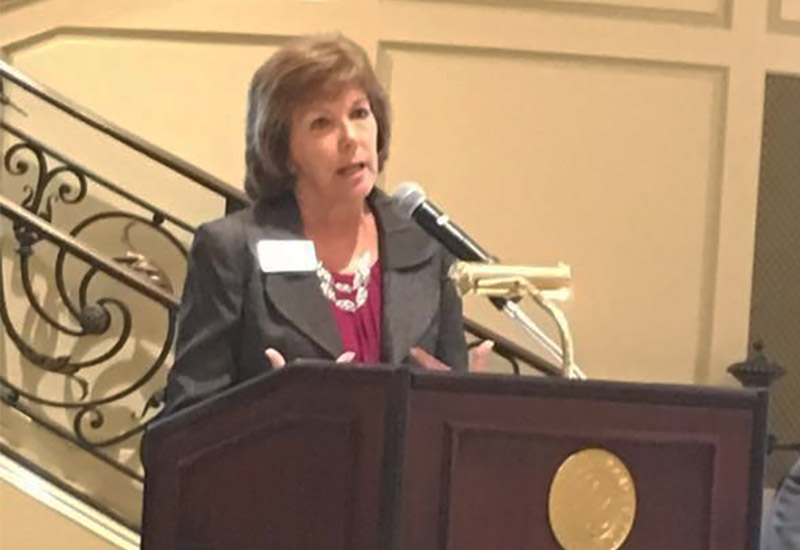 Ray Martin – House District 11 (Challenger, Republican)
Martin's key issue was voter engagement and more people going to the polls. In the beginning of the event, when he went up to give his talk, he overturned the chair of Libertarian candidate Brian Lewis, who was not present, as an example of lack of interest in the political process.
"If everyone who didn't show up to vote voted, our government would look a lot different," Martin said.
He said he wants to push more young people into voting by giving 18-year-olds time out of school on Election Day and also putting more civics lessons in schools.
As a pitch to people who stay home, Martin said in tight local elections, everyone matters.
"If 20 people are registered to vote and 10 stay home, the value of your vote goes up," he said.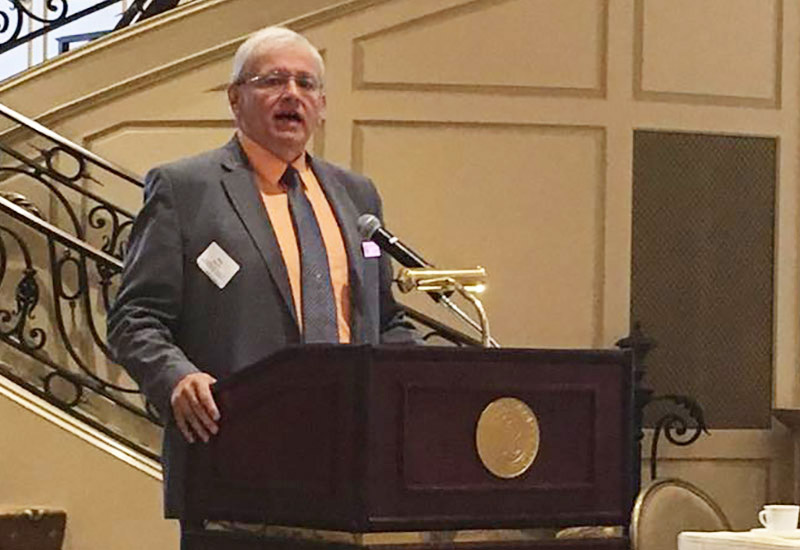 ---
Story by Michael Papich. Photos by Lindsey Chester.
https://carycitizenarchive.com/wp-content/uploads/2016/09/CandidateForum-Featured.jpg
550
800
Michael Papich
https://carycitizenarchive.com/wp-content/uploads/2020/03/cc-archive-logo-450-v3.png
Michael Papich
2016-10-03 10:28:57
2016-10-03 09:29:09
Cary Representatives Share Positions and Solutions at Chamber Meeting