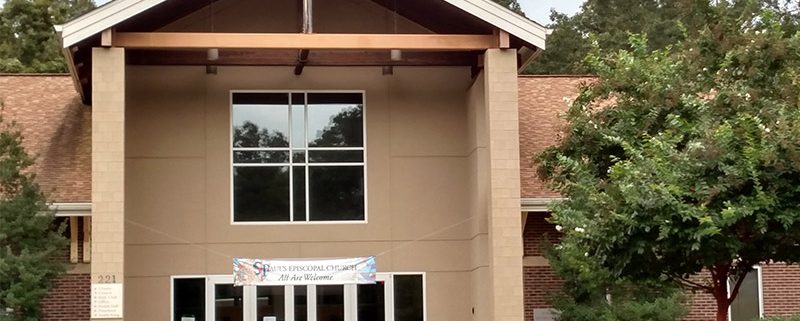 Cary, NC – Studies have shown that mental illness is all too common in both the United States and North Carolina and yet conditions can be easily stigmatized, isolating their patients. But a new church based program is looking to give people a support network and connect them with the larger community.
Bringing People Together
The National Alliance on Mental Health says one in four American adults deals with a mental illness once a year and the Substance Abuse and Mental Health Services Administration says 16.8 percent of North Carolinian adults has some form of mental illness.
Chris Furr, senior minister at Covenant Christian Church in Cary, is part of a team of churches launching "You Are Not Alone," a bi-monthly mental health support group where people with mental illnesses and their friends and family can meet people in similar situations and talk through what is going on in their lives.
"It's so people going through similar things can find a community and find support," Furr said.
At the support meetings, there will be two facilitators, one from a mental health professional background and one from a minister background, to step in and address any acute crises or deep questions of spirituality but Furr said the groups will be largely self-guided with peers talking with one another.
The idea from the program came from one of Furr's church members who shared his experiences with bipolar disorder and thought there should be a way to create community support.
"There's a clinical approach that is important and essential but there was nothing in the church," Furr said. "If someone has cancer or diabetes, they can share that and people will rally around them and support them. But speaking generally in churches, mental health has a stigma attached."
Furr said often mental illness has been treated as a "spiritual deficiency," so people with depression are told they need to appreciate how they are blessed or people with anxiety are told to pray more, which Furr said is not the best approach.
"We want to try and reframe it. Sometimes people say not to take medication and only to trust in God but we say that medication and medical practitioners can be gifts from God," he said.
Furr said there is also precedent in the Gospels of Jesus helping people who were isolated to their community and said stories of people being "tormented by demons" could have been the way people back in Biblical times viewed mental illness.
"We can give people who have been isolated a way back into the community and appreciate them for who they are and help people who may not understand what they have going on," he said.
Supportive Environment
While "You Are Not Alone" is a church network-based program, people of all background and beliefs are welcome and Furr said they are going to make sure different viewpoints are respected.
"One of our goals is to use 'I' statements so it is personal and you are not talking about someone else," he said. "Each of us is free to express how they feel and that is as far as it will go."
And Ruff said, through "I" statements, people in the support groups will get to hear people describe their own experiences and possibly recognize something about it in their own lives.
The program was developed along the guidelines set by the Interfaith Network on Mental Illness and have been working with licensed practitioners, therapists and other experts on this program for the past 18 months. At each meeting, Ruff said there will also be resources available from Wake County.
"This is not a replacement for therapy or medication," he said. "This is meant to work in concert with those things."
The first "You Are Not Alone" meeting is at St. Paul's Episcopal Church on 221 Union St. in Cary on Thursday, October 6, 2016 from 6:30 to 8 PM. The meetings will be every first and third Thursday of the month.
---
Story and photos by Michael Papich.
https://carycitizenarchive.com/wp-content/uploads/2016/09/ChurchMentalHealth2.jpg
550
800
Michael Papich
https://carycitizenarchive.com/wp-content/uploads/2020/03/cc-archive-logo-450-v3.png
Michael Papich
2016-10-05 10:25:27
2016-10-05 09:08:33
New Church Program Fights Mental Health Stigma