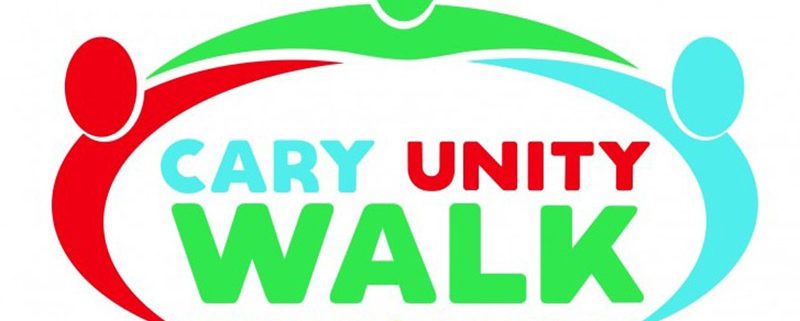 Cary, NC – Some may remember Jimi Clemons from his sit outside in the hottest week of the year to promote the Cary Unity Walk. Now, with the event nearly a month away, Clemons talked about why this event is important, possibly now more than ever.
Unity in Cary
The Cary Unity Walk and Fun Run is an event on Saturday, November 12, 2016 that will take people from the intersection of Academy and Chatham Street – the same place Clemons sat to talk with people and promote the walk – to WakeMed Soccer Park where there will be various family-friendly activities.
"We want to expel the fear," Clemons said. "We want to see a white man, a black man and a Muslim man walking side-by-side, talking. The day is about celebrating people."
Clemons got the initial idea for the event in the Summer of 2015 but was further pushed by mounting tensions across the country, particularly those caused by stories about police shootings and attacks on police.
"They want to build relationships but it's a tricky time," Clemons said. "Law enforcement feel like their hands are tied and they want to do so much in the community but they don't know how they'll be received."
Part of the Unity Walk is to celebrate first responders and Clemons said, just like how he as a black man does not want to be judged by the actions of other African-Americans, police in Cary do not want to be judged by the actions of other officers, referencing the events in Tulsa specifically.
But the walk is also about unity, regardless of politics, race, religion, sex, etc. Clemons said people have lost the freedom to agree to disagree.
"Even if we disagree on some things, we should always agree on peace in the community," he said. "We have gotten far away from peace. Difference should not divide us. That's what I want imbedded in our minds with this walk: our differences should not pit us against one another."
Sitting and Talking
Clemons and the Cary Unity Walk first got attention when he sat for a week, starting on Monday, July 18, 2016, in Downtown Cary with a chair and a towel, relying on visitors for food and water. And during that time, as people stopped to talk with him, Clemons said he learned about the community.
"I learned most people want peace, most people are fans of unity," he said. "Most people want to do something but they don't know what and they're scared."
Clemons said he was visited by people of all walks of life: rich and homeless, white and black, young and old, police and civilians.
"The most deceptive thing isn't the people but the media. The media make it seem like it's always black vs. white," he said.
As he promoted the Unity Walk and got people to sign up, Clemons said people were receptive to the idea and wanted something to change.
"I could feel the exhale," he said. "No one looked at the walk as the answer but as a start."
The Cary Unity Walk, which will include a 5K and a 10K run, is putting all of the registration fees toward two charities. One of which is Read and Feed of Cary, which reads to children, helps them develop their literacy and also feeds them.
"I have a heart for kids," Clemons said. "There are children in Wake County who go to bed hungry and for a lot of kids, they only get to eat at school."
Clemons said being able to read is one of the most important things children learn.
"I grew up without a whole lot and I understand how important it is for a parent to read to a child," he said. "My mother read to me and I know that helped me."
The other charity is the 200 Club of Wake County, which gives scholarships and financial help to the families of first responders who die on duty.
"The devastation a child feels when they lose a parent in the line of duty is something I can't speak to but I imagine it turns their world upside down," Clemons said.
The Cary Unity Walk and Fun Run is on Saturday, November 12, 2016 and starts at 6:30 AM.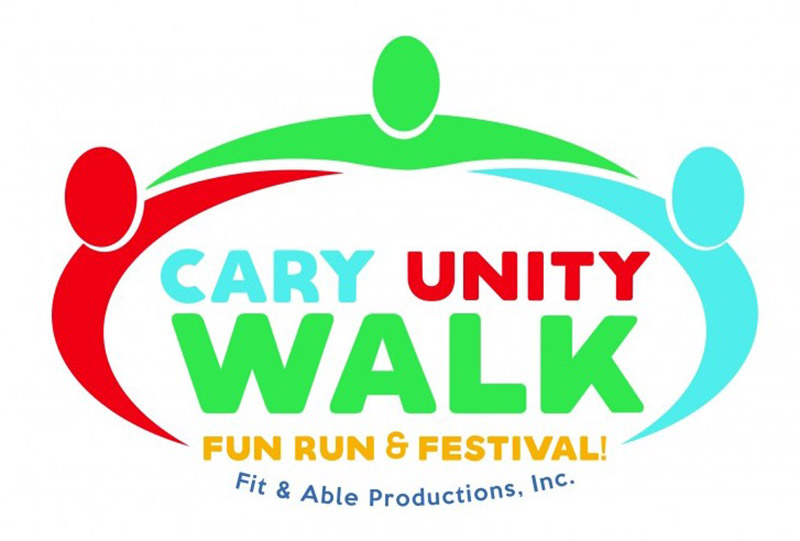 ---
Story by Michael Papich. Photos by Michael Papich and the Cary Unity Walk.
Community coverage on CaryCitizen is sponsored in part by Elegant Stitches in Cary.
https://carycitizenarchive.com/wp-content/uploads/2016/07/CaryUnityWalklogo-e1464978390921.jpg
541
800
Michael Papich
https://carycitizenarchive.com/wp-content/uploads/2020/03/cc-archive-logo-450-v3.png
Michael Papich
2016-10-13 09:29:44
2019-12-08 10:31:09
Unity Walks Aims To Bridge Divides in Cary