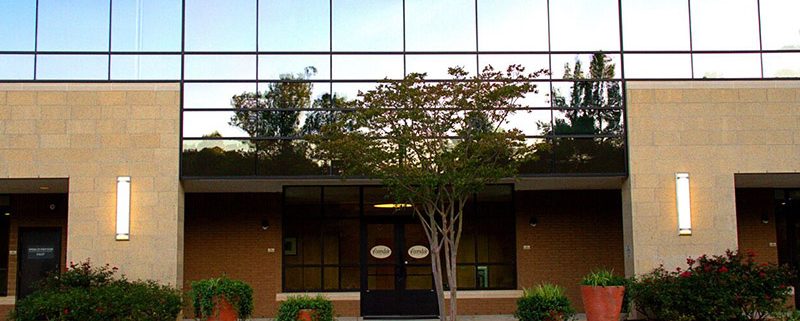 Cary, NC – Mental health often gets overlooked in the larger medical field and many parts of North Carolina have difficulty accessing necessary resources and experts. But a new program is working to directly connect people with experts, no matter where they are.
Bridging Mental Health Needs
Carolina Partners in Mental Healthcare is the largest private mental health practice in North Carolina and has four locations inside Cary. But around the state, not everyone has the same access to mental health resources as we have here in town and in Wake County.
Forty-two counties have a shortage of psychiatrists, including 27 that don't have any psychiatrists practicing inside of them. And even in Cary, Carolina Partners mental health provider Sharon Wilkening said there is a lot of need.
"Referrals are coming in non-stop," Wilkening said. "And before, to get a medication evaluation could be a one-to-two month wait."
That's before the implementation of TouchCare, a new app to allow patients and mental health providers to talk via video on mobile devices, launched under Carolina Partners' CEO Stanley Monroe.
"We can do anything through TouchCare that we can do in the office," Wilkening said. "We can do verbal therapy and we've been having an unexpected amount of couples therapy. And medication evaluation is also a big part of what we do."
Now, instead of a possible two-month wait for medication evaluation, Wilkening said they have been able to get people seen within a day which she said is "almost unheard of."
"When you're dealing with depression or anxiety, a month-long wait is a very long time," she said.
Spreading Access
Through TouchCare, Wilkening said not only are people inside Cary able to more easily see a healthcare provider but parts of the state that rarely had mental healthcare services can now be seen.
"People from Asheboro to Concord have been using it," she said. "We're able to reach people we weren't otherwise able to reach."
And with services such as medication evaluation, Wilkening said that can be very important in a person's healthcare.
"It's basically a psychiatric evaluation to see if medication is appropriate and get a prescription," she said. "We not only have a shortage of mental health providers but we have a shortage of medication providers too."
Wilkening said using TouchCare is appropriate for cases across the board, although she urged anyone who is suicidal to go directly to the ER and not wait for that same direction via TouchCare.
"It can be for someone who needs urgent care, like their boyfriend just broke up with them and they don't know what to do or they need information about prescriptions," she said.
Wilkening has 14 years of experience in mental healthcare and she said she was initially worried about the loss in patient connections through a mobile device or camera but said that has not impacted health care.
"I thought I would lose something by not being in the same room but with technology nowadays, I still get body language, I still get to speak directly to them so it's like I really am right there with them," she said.
Carolina Partners in Mental Healthcare has four locations in Cary and 25 across North Carolina.
---
Story by Michael Papich. Photos courtesy of Carolina Partners in Mental Healthcare.
https://carycitizenarchive.com/wp-content/uploads/2016/11/CPMH-Cary.jpg
550
800
Michael Papich
https://carycitizenarchive.com/wp-content/uploads/2020/03/cc-archive-logo-450-v3.png
Michael Papich
2016-12-02 13:50:50
2019-12-08 10:31:29
Using Mobile Technology to Expand Mental Healthcare