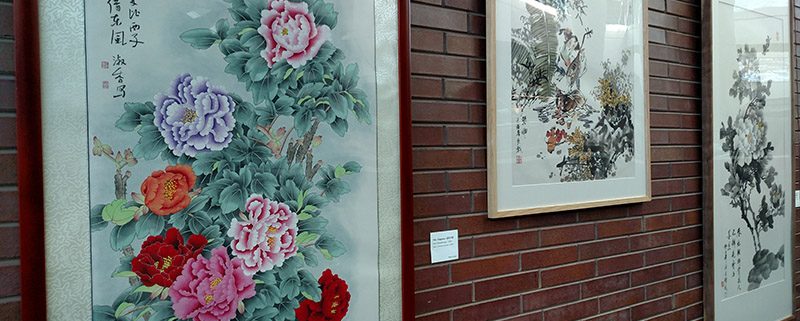 Cary, NC – Cary is home to a variety of people with different backgrounds and cultures. Some of that culture will be on full display at Cary Town Hall as it hosts the second annual Discover China Fine Arts Exhibition.

Introducing New Art
The second annual Discover China Fine Arts Exhibition, presented by the FotoSay International Science and Arts Center, has been open in Cary Town Hall since Wednesday, November 23, 2016 but on Saturday, December 3, 2016, there was a special reception where people could meet with some of the artists and hear traditional Chinese music being performed live. There were also 11 organizations present with booths, including Asian Focus NC and the Raleigh Academy of Chinese Language.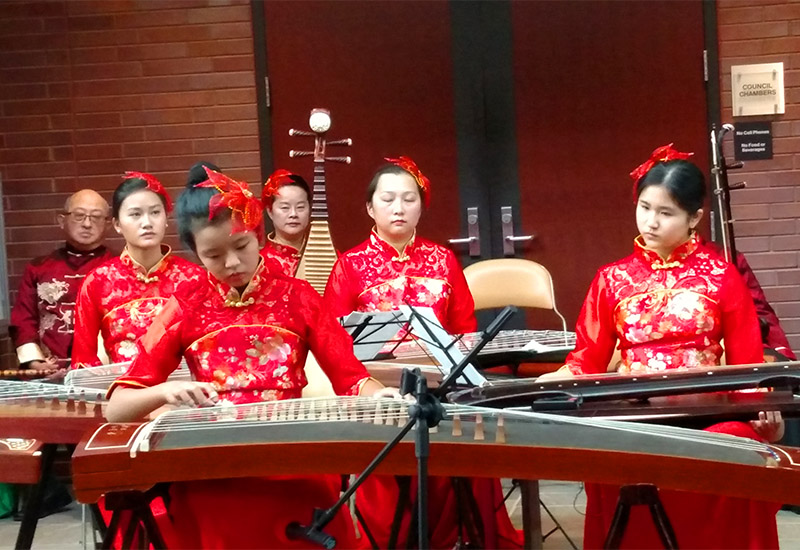 Maggie Zhang, president of the Oydsoft Group Corportation and the event's main organizer, said the show is meant to introduce new kinds of art to local people.
"Not a lot of Americans know Chinese art so we want this to bridge and connect," Zhang said.
Among the kinds of art in the gallery are calligraphy, traditional ink painting, DunHuang mural painting, paper-cutting art and more. There are also some presentations that blend different kinds of art, such as a mixed media paintings by local artist Grace Li Wang, who was also 2011's Lazy Daze featured artist.
"We will be starting an art institute here as a bridge," Zhang said. "We will help people understand these works and see how good it is."
The Discover China Fine Arts Exhibition will be open at Cary Town Hall until Monday, January 23, 2017 and Zhang said the open house on Saturday will bring in different artists to introduce themselves and talk about their works.
"Each picture has a good story and will be introduced," Zhang said. "And next year, we plan to invite more artists."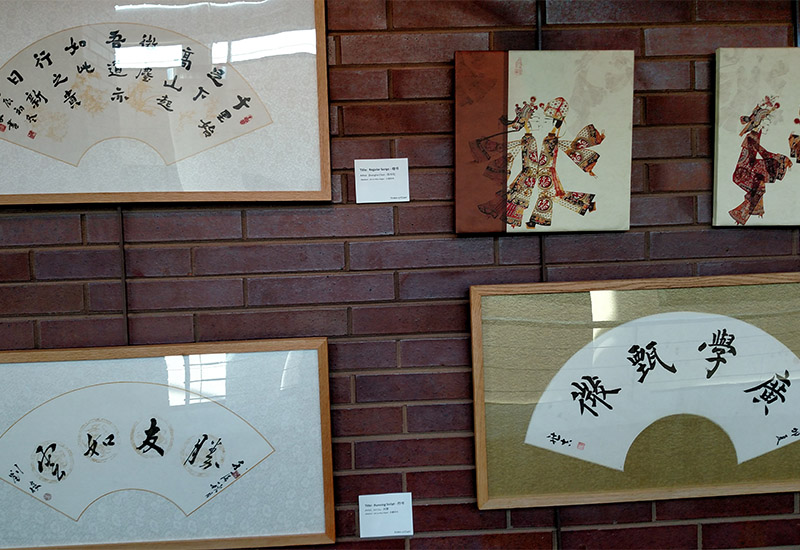 Art Across the Ocean
With both the Discover China Fine Arts Exhibition and the Chinese Art Festival as part of the larger Raleigh Art Festival, Zhang said the goal is to open more people up to Chinese art.
"I want to show people something new," she said.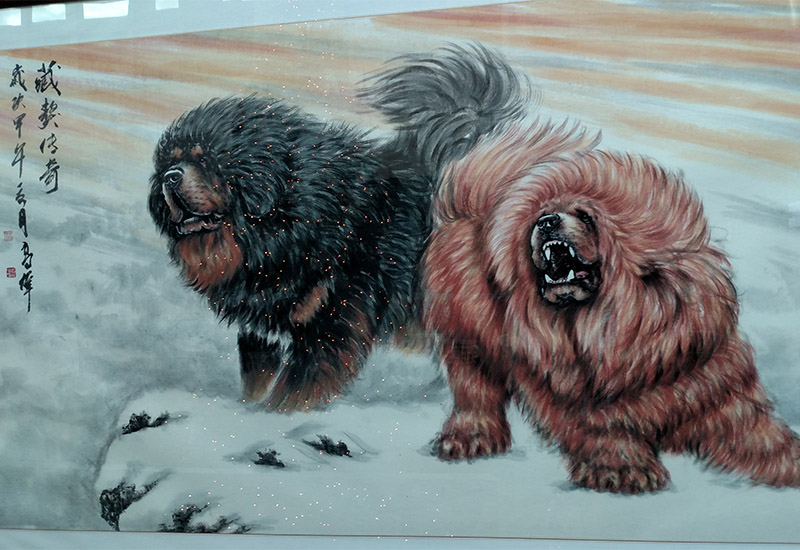 And through the program, Zhang said it has even helped some people with Chinese heritage connect back to their roots, with students helping visitors tour the artwork and telling them each piece's meaning and background.
"Fifteen students will be participating," she said. "They were born here so they are not as experienced in Chinese art but they are learning and will be helping people tour the gallery."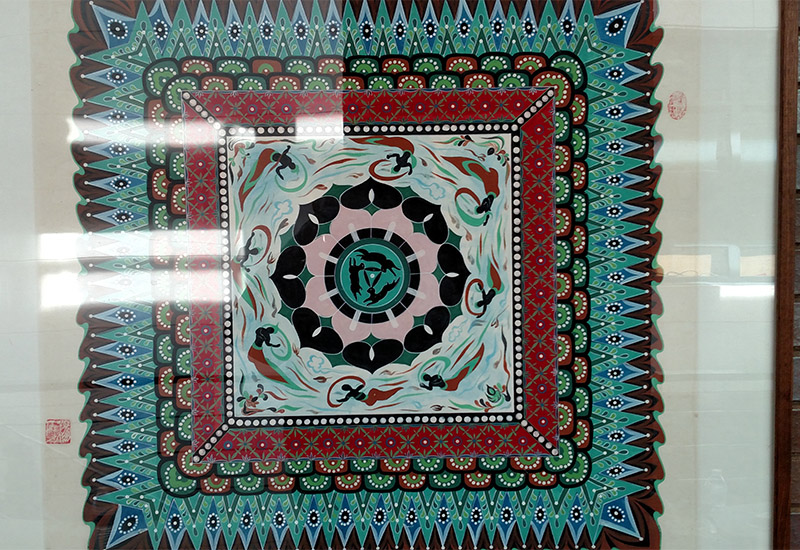 But as the Discover China Fine Arts Exhibition introduces Chinese art to North Carolinians, Zhang said she wants it to be a two-way exchange.
"I have showed local artists to Chinese people and I hope to do more communication," she said. "In the Chinese market, we can do art shows and have people learn about North Carolina artists."
Zhang also thanked the Town of Cary in helping set up the gallery, particularly Public Arts Coordinator Denise Dickens.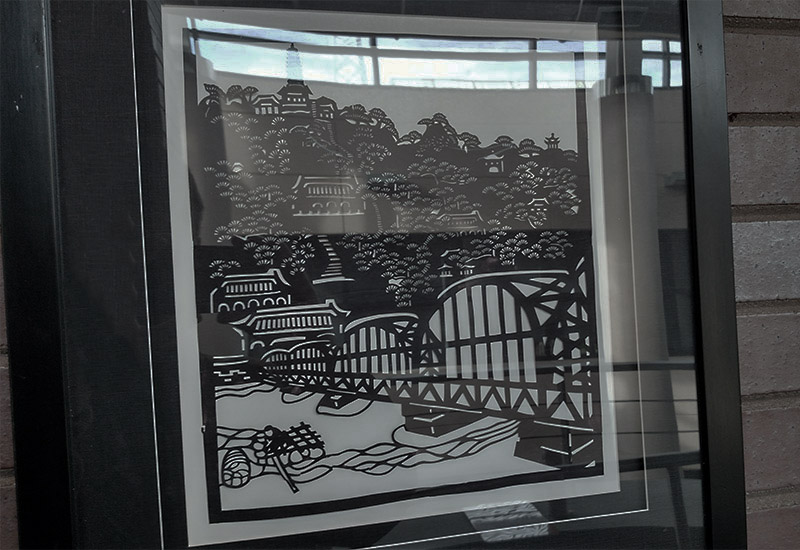 At the Saturday exhibition at Cary's Town Hall, Mayor Harold Weinbrecht, Mayor Pro Tem Ed Yerha and Councilmember Ken George attended, with Weinbrecht giving a speech about the importance of art in Cary.
"In Cary, we have a tradition of embracing and exploring diversity," Weinbrecht said. "It's exhibits like this that help keep Cary strong."
Yalin Xiong, principal of the Cary Chinese School, and Grace Li Wang also spoke at the event.
The gallery is open at Cary Town Hall until Monday, January 23, 2017.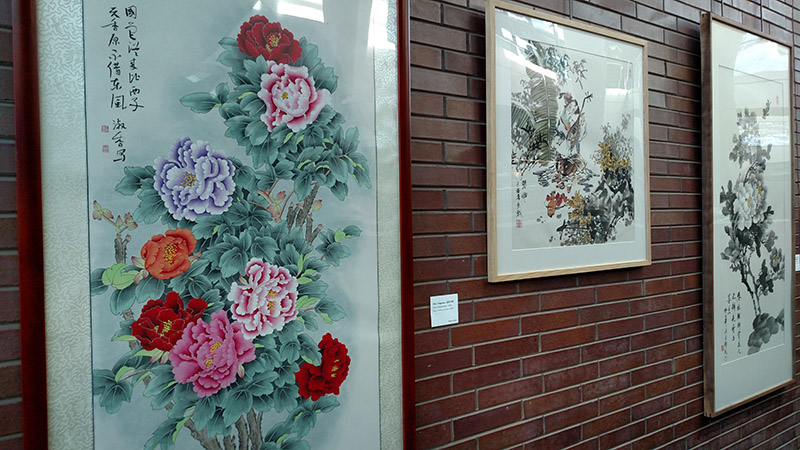 ---
Story and photos by Michael Papich. Coverage on CaryCitizen is sponsored in part by Everything's Better Monogrammed in Cary. 
https://carycitizenarchive.com/wp-content/uploads/2016/12/ChineseArt7.jpg
450
800
Michael Papich
https://carycitizenarchive.com/wp-content/uploads/2020/03/cc-archive-logo-450-v3.png
Michael Papich
2016-12-06 09:27:57
2016-12-06 09:28:39
Cary Town Hall Hosts Chinese Art Exhibition