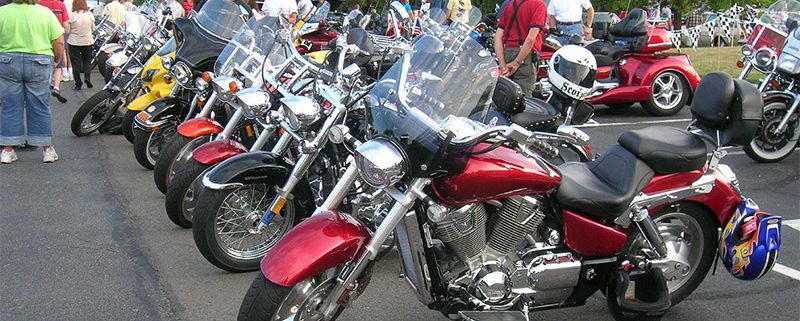 Cary, NC – For many native and long time North Carolinians, it may be no surprise that nearly half of the state's population owns a motorcycle. From locals to tourists, North Carolina's practically perfect year-round weather and diverse landscapes make it a motorcyclist's paradise. While an increase of motorcycle tourism can boost the local economy, it also results in greater risks on the road. Although motorcyclists hold a great deal of responsibility in their own safety, there are ways that North Carolinians can help to make the streets safer for motorcyclists.

Practice Safe and Responsible Driving
According to the National Highway Traffic Safety Administration (NHTSA), in 2015, there were 192 reported motorcyclist fatalities and a majority of these accidents involved another vehicle. As motorists, we have a responsibility to share the road with motorcyclists. Despite the fact that texting while driving is against the law in North Carolina, distracted driving continues to be a prevalent issue and major contributing factor in accidents. One of the easiest ways to avoid an accident with a motorcyclist is by putting down the cellphone, ditching all other distractions and putting all of our attention on the road.
A Motorcyclist's Responsibility
Just as car drivers are held accountable for safe driving, motorcyclists are expected to follow all road rules from sharing the road with other motorists to riding defensively. Simply owning a motorcycle doesn't mean that a motorcyclist is ready to hit the streets. First of all, in order to be a legal rider, a motorcycle owner must have his or her license. Secondly, although motorcycles look like they may be easy to ride, all riders should consider taking a safety course. You wouldn't get behind the wheel of a car without out practice, would you? Motorcycles are no different.
Whether you're a novice rider or have been riding motorcycle for decades, everyone benefits from taking a safety course. Cary's Traffic Safety Team hosts its own BikeSafe NC Motorcycle Safety Presentation in the Fall. However, there are several safety courses throughout the year and across the state.
Raising Awareness
Another effective way to keep the streets safer for motorcyclists is to raise awareness about motorcycle presence in North Carolina. In other states, such as Illinois, motorcycle chapters have raised awareness with the Windshield Washing Project, where vehicles have the opportunity to have their windshields cleaned for free and are encouraged to pay more attention to motorcyclists. Other ways to raise awareness include using bumper stickers, window clings, and car magnets to advertise motorcycle safety or using your social media account to spread the word to "start seeing motorcycles."
Community Awareness
You don't need to be an avid motorcyclist to care about roadway safety for motorcyclists. By coming together as a community, North Carolinians can raise awareness and increase motorcycle safety from one county to the next. Whether we save the life of a tourist or a fellow North Carolinian, motorcycle accidents can be prevented if everyone takes the time to be a little more responsible while on the road.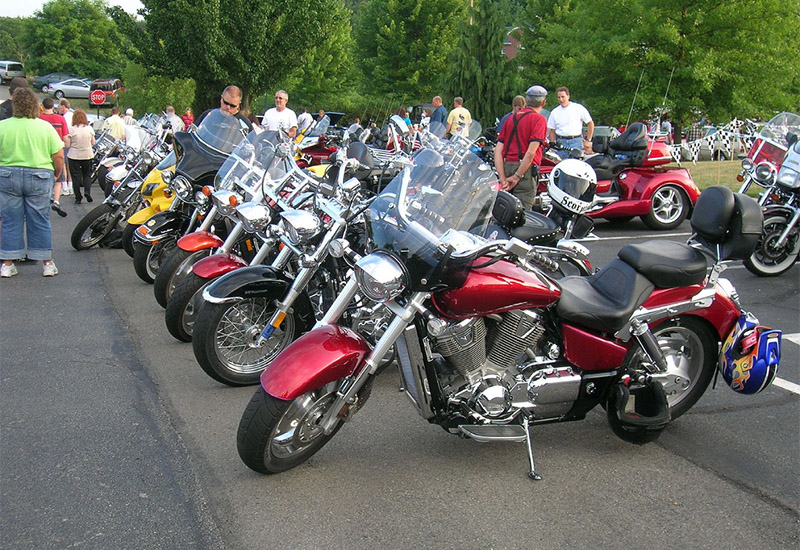 ---
Story by Brittany Cotton. Photos by Brian Turner and Josh Hallett.
https://carycitizenarchive.com/wp-content/uploads/2016/12/Motorcycle1.jpg
550
800
Community Contributor
https://carycitizenarchive.com/wp-content/uploads/2020/03/cc-archive-logo-450-v3.png
Community Contributor
2016-12-09 09:26:13
2019-12-08 10:31:31
Making North Carolina Streets Safer for Motorcyclists