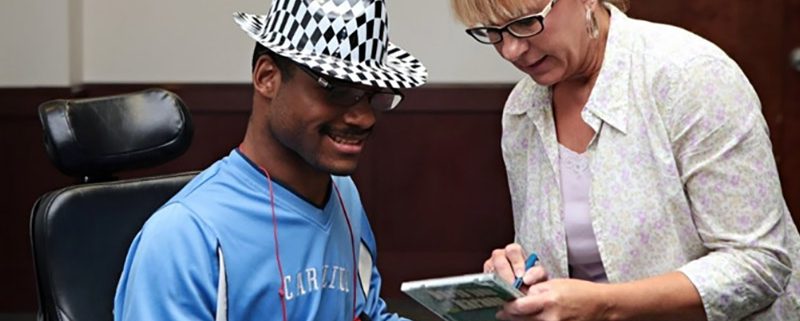 Cary, NC – It's almost the end of the year which means it's time for Cary to recognize one of its staff members as Employee of the Year. And this year, it goes to someone who has worked to vastly improve the way the town works to provide opportunities and activities to people with disabilities.
Employee of the Year
Judy Newsome is Cary's Specialized Recreation and Inclusion Specialist, creating the program when she started in this new role in 2013, after working for more than a decade in the Parks, Recreation and Cultural Resources Department.
"We've been able to open up a lot of new program areas for people with disabilities," Newsome said. "We now have a dedicated section in the program guide."
Among the changes Newsome has helped to create are a large increase in the number of classes and programs the town offers.
"When I started, there were a few programs at Herb Young Community Center for cooking, fitness and there were dances," Newsome said. "Now, we have art classes, culinary classes, fitness classes, nature walks and performing arts classes, plus community events and socials."
On top of that, Newsome said they have also expanded to include programs and workshops for parents of children with disabilities.
Over the years, Newsome said there has been growth in specialized recreation and inclusion, referencing the events to bring together groups and agencies that represent or work with people with disabilities.
"When we started, were in a little room in Herb Young," she said. "Last year, we took up half the gym and next time, we'll use the entire gym."
For her work creating more specialized recreation and inclusion in Cary, Newsome received the Employee of the Year Award. Newsome said she was very humbled and appreciative.
"There are many deserving employees here. There are a number of people here who could be standing in my place," Newsome said.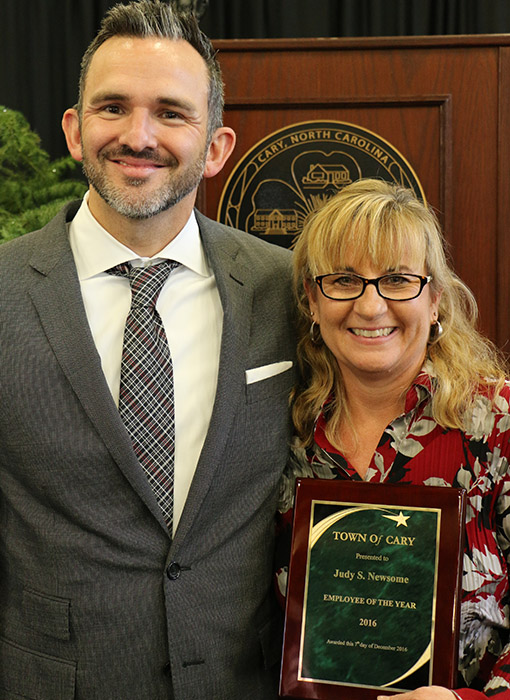 How To Be Inclusive
In her work for Cary, not only has Newsome created more programs and recreation for people with disabilities but she has ensured other events and classes the town offers are accessible and open to people with differing levels of ability.
"The main thing is to look at what someone can do, not to focus on their disability," she said. "Look at them as a person first and look at their abilities."
For anyone looking to create an event who wants to be more inclusive, Newsome said there was one chief piece of advice.
"Number one is communication. It's huge," she said. "You need to find out what the needs are. Start a conversation and find out about that person and that's how you'll be successful."
The more you learn about someone, Newsome said, the better you will be able to meet their needs.
"There are times you might not be able to learn in advance but it's better to ask about them early on if you can," she said.
And secondly, Newsome said inclusion has to be tangible for everyone involved and not just have the appearance of inclusivity.
"If you're going to have an inclusive program, you can't just have an individual with a disability there but be off to the side," she said. "You have to make that individual feel like they are a part of the program."
Newsome received her Employee of the Year plaque at the Thursday, December 8, 2016 Cary Town Council meeting from Town Manager Sean Stegall.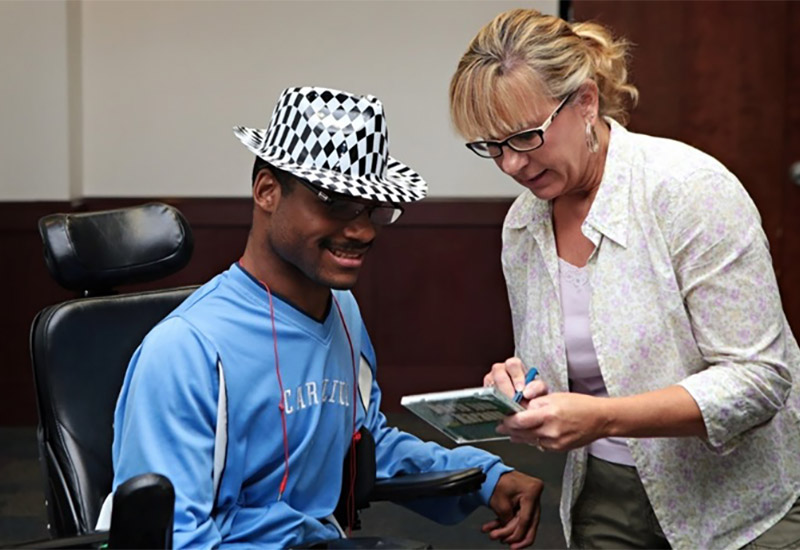 ---
Story by Michael Papich. Photos by Russ Hughes.
https://carycitizenarchive.com/wp-content/uploads/2016/12/EmployeeYear2.jpg
550
800
Michael Papich
https://carycitizenarchive.com/wp-content/uploads/2020/03/cc-archive-logo-450-v3.png
Michael Papich
2016-12-14 14:29:33
2016-12-14 11:35:47
Cary Inclusion Specialist Named Employee of the Year