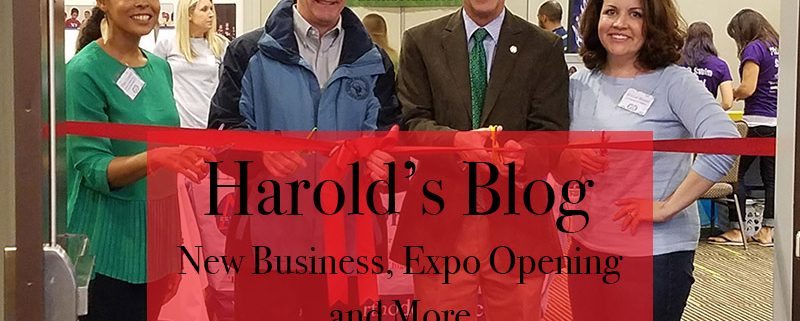 Cary, NC – This week consisted of a few meetings and a ceremony.
Monday – Wake County Mayors
Monday I attended a meeting of the Wake County Mayors Association. Eleven of the twelve mayors were in attendance with Raleigh's mayor being the only one absent. Conversations focused on upcoming State of Town addresses and issues going on within municipalities. There was a good thirty minute discussion about whether municipalities should fund School Resource Officers. We adjourned after about two hours.
Tuesday – Business Coming to Cary
Tuesday I met with the town manager to go over several issues. Issues included an existing downtown business and a future downtown business for the Jones House which hopefully will announce soon. We also talked about the redevelopment of the mall called project emerald. Apparently, the potential business wants it to remain a secret even though it was on the front page of the News and Observer. All I can say is that project emerald equals blue and yellow. We will see how this is presented to the council in the future. Other topics included school resource officers, the future development of the state property, SAS, and my state of Cary address which was in draft form. Our meeting lasted about an hour.
Wednesday – CAMPO and Wake Transit Plan
Wednesday I attended a meeting of the Capital Area Metropolitan Planning Organization (CAMPO) Executive Board. I was honored to be elected as vice chairman for the 3rd consecutive year. Information was presented about Locally Administered Projects Program (LAPP) and Strategic Transportation Prioritization (SPOT). Cary did well in both of those funding sources. We should be approving recommendations for projects in those categories later in the year. There was also discussion on the Wake Transit Plan. Hopefully, we will see increased bus service in the near future. Our meeting concluded after about two hours.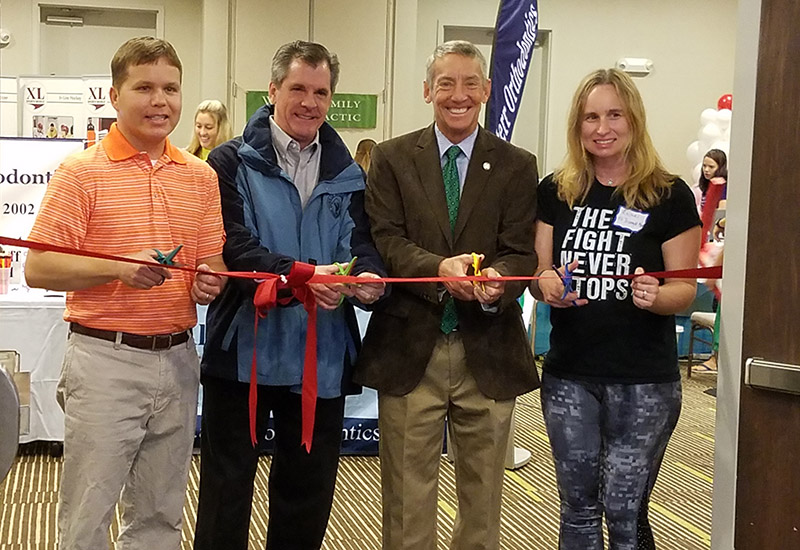 Saturday – Expo Opening
Saturday I joined Mayor Stohlman of Morrisville for the opening and ribbon cutting of KidDilly Expo which was held at Cary's Hilton Garden Inn. This event was for kids to enjoy fun activities, games, demonstrations, and entertainment from premier Western Wake businesses while parents visited and met with representatives from the top camps, birthday party venues, health-wellness centers and more. This was the first KidDilly in the area. The original KidDilly was held in Scranton, Pennsylvania in 2009. After cutting the ribbon Mayor Stohlman and I visited all the booths at the expo.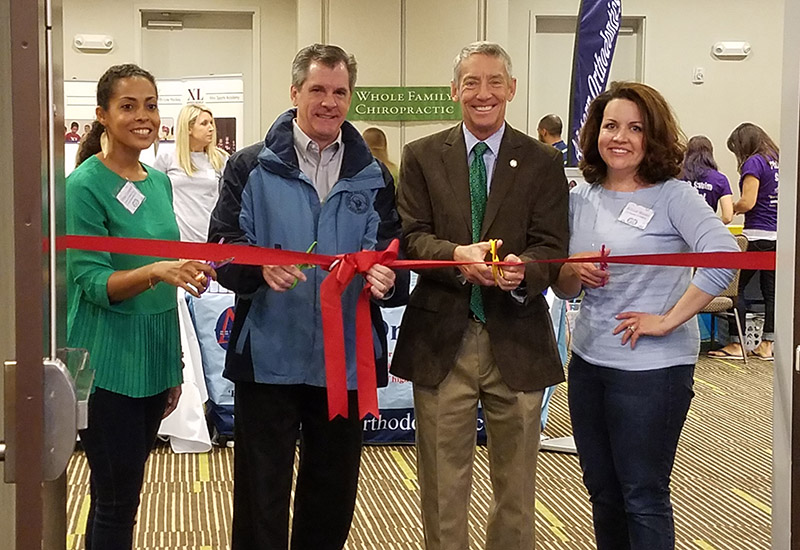 Town Manager's Report
The Town Managers report to council includes the following:
Next Week Preview: Work Session, Regular Meeting & Council/Staff Retreat

Our busy week begins Tuesday with a back-to-back work session and regular meeting. At the work session, Council will learn about the Boards and Committees' goals for the upcoming year.

On Thursday, Council and staff will travel to Wrightsville for the annual retreat. We are excited to share presentations on mega-trends affecting the Town and learn more about your ideas for Cary in the future.

Similar to last year, we will share detailed retreat information in advance of our trip, including hotel and meal logistics. If you have any additional questions, please contact Lana Hygh.

Because next Friday will find us all together, there will be no weekly report from me next week.

2017 Candidate Forum Approach

For this fall's Cary Community Candidate Forum staff is planning to use the same format Council approved for 2015 – individual candidates offered five minutes to share their thoughts live to tape in one take with no edits or use of teleprompter.

I believe this offers all candidates an excellent opportunity to be heard while ensuring the Town is not put in a difficult position with regards to third-party forum managers and soliciting questions. Please share your concerns; otherwise, we will continue to move ahead.

Recommended Changes to Neighborhood Names

Based on Council direction at the previous work session, staff is recommending new names to use for the four "Neighborhood" development categories in Chapter 6, SHAPE, and to be used on the Future Growth Framework Map.

In summary, the recommended changes are:

Change "Heritage" to "Cary Heritage"
Change "Classic" to "Traditional Planned"
Change "New Classic" to "New Mixed Urban"
Change "Contemporary" to "Emerging Suburban"

Congressman Price Lunch

Congressman David Price's district once again includes most of Cary. On Wednesday, he and his staff visited Cary. Mayor Pro Tem Yerha, Lana Hygh and I joined them for lunch at Academy Street Bistro along with Morrisville Town Manager Martha Paige and Morrisville Town Clerk/Intergovernmental Liaison Erin Hudson. We appreciated the opportunity to meet and get to know each other.

Chinese Lantern Festival Record Attendance

We are pleased to report record attendance for this year's Chinese Lantern Festival. Attendance was 90,467 compared to last year's approximate attendance of 52,000. The festival ran from Thanksgiving through mid-January.

Wake County Transit Plan Presentation

As Council was unable to attend the CAMPO presentation last week, we are passing along the information. It provides details on the current status of the Wake Transit Plan. You'll see a related time at next week's Council meeting.

Traffic Camera Expansion Project

Staff is moving forward with purchasing equipment to expand our traffic camera system. Our closed circuit television cameras provide substantial benefit to staff as these devices permit real-time monitoring of traffic operations for a range of scenarios, from normal peak hour operational analysis to on-demand traffic management due to a crash. The cost of installation has significantly dropped due to the emerging communication technology adopted by the Town (IP-based communication) and by the Town's change in installation methods of the cameras. To see a map of current and proposed traffic camera locations go to http://www.townofcary.org/home/showdocument?id=12623.

December Construction & Development Activity

The Planning, Zoning and Development reports for December are below. You'll also notice links to our interactive development map that illustrates different stages of development projects. Additionally, you'll see a link to our current list of development projects in review and a link to the approved development projects as of January 1, 2017.

Meeting Place Pocket Park

Starting next week, we're closing our Meeting Place Pocket Park at 601 Kildaire Farm Road. The closure will be in place through this spring while crews install a paved walkway and complete landscape improvements. Once reopened, visitors will have access to an attractive, intimate neighborhood gathering place with better access to the fire sculpture.

Greater Raleigh CVB Monthly Tourism Economic Development Report

Please take a moment to review this month's Tourism Economic Development Report from the Greater Raleigh Convention & Visitors Bureau. The report highlights the CVB's role in accelerating sustainable growth and development by increasing visitor and convention business. Do note the Wake County capsule and visitor industry statistical report as well as narrative activity reports from each Bureau department.

The report charts interactively display current and historical trend information on a variety of visitor-related economic development topics.

 Upcoming Staff Reports

The next Town Council Meeting is Tuesday, January 24. Upcoming staff reports of note include:

Expansion of Lazy Daze
Adoption of the Cary Community Plan
Wake County Vehicle Tax Interlocal Agreement

Recognitions

We'd like to recognize our expert communicators, Susan Moran and Carrie Roman, (as well as "subject matter superhero Jamie Revels") for their article on water communications in the most recent edition of NC Currents, the NC American Water Works Association (AWWA)'s magazine.

Additionally, a thank you to Council member Jennifer Robinson for sharing information about a SAS webinar, "Prescription Pain Killers: The Latest (and Greatest) Threat to Child Welfare." Staff watched the webinar, which provided valuable information about how data is being used at the state level to combat child interactions with opioids.
 Emails From Citizens
Emails from citizens this week included the following:
A concern about HMart's garbage and aesthetics.
A concern about speeding on Reedy Creek Road.
A concern about the closed parking lot at Lake Crabtree.
A concern about the Imagine Cary Plan at US1 and Cary Parkway.
Next week will be busy with a work session and council meeting on Tuesday, my State of Cary address on Wednesday, and the council-staff working retreat starting on Thursday.
Get In Touch
Well, that is all for this week. My next post will be on Sunday, January 29th.  Although I have Facebook and Twitter accounts those are not the best means of communications with me. Please send all Town of Cary questions or comments to Harold.Weinbrecht@townofcary.org and email personal comments to augustanat@mindspring.com.
---
From the blog of Cary Mayor Harold Weinbrecht. Photos courtesy of Harold Weinbrecht.
https://carycitizenarchive.com/wp-content/uploads/2017/01/HaroldBlog-Jan22-Featured.jpg
550
800
Harold Weinbrecht
https://carycitizenarchive.com/wp-content/uploads/2020/03/cc-archive-logo-450-v3.png
Harold Weinbrecht
2017-01-23 13:30:50
2017-01-23 09:22:32
Harold's Blog: New Business, Expo Opening and More