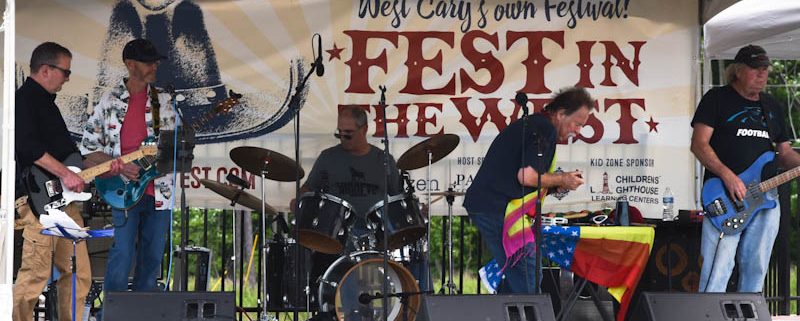 Cary, NC – CaryCitizen has announced that we will be partnering with the Town of Cary to produce the second annual Fest in the West on Saturday, May 20, 2017 at the USA Baseball's National Training Complex in Thomas Brooks Park.

Why Fest in the West?
The event will feature a Food Truck Rodeo, an Arts & Crafts Village, a Kids' Zone, live music from local bands, a Beer Garden and some fun contests. The fun will run from noon to 6 PM.
Last year, we created this fun event after hearing from area residents that they wished some of the fun festivals that the town runs were closer to where they live. CaryCitizen realized that with all the growth occurring out in western Cary, the area needed a gathering which would help to unite the community.
In fact, we started to talk with town staff right after our 2015 Cary Scavenger Hunt (also run in partnership with the Town) about producing a second event. The Town of Cary plans the annual budget far in advance and we were not able to work together on the 2016 event, which was held at Parkside Town Commons last May. That event featured many of the same concepts that will take place this year, but we could not have food trucks due to conflicts of interest with the center's many restaurants.
"The Western part of Cary feels like a frontier, and that's how we came up with the name, Fest in the West," said event producer, Lindsey Chester. "And it rhymes. Add to that the cowboy hat and we had an iconic logo."
Last June, after holding a successful first-year festival, Lindsey spoke before the Town Council's budget hearing in hopes of being included in the 2016-17 budget for an event in the spring of 2017. Town Council heard her comments but the budget was already in place and subsequently signed off on. Many people in the audience that night were residents who spoke out about the need for parks and other facilities in western Cary. They contacted her later with their support.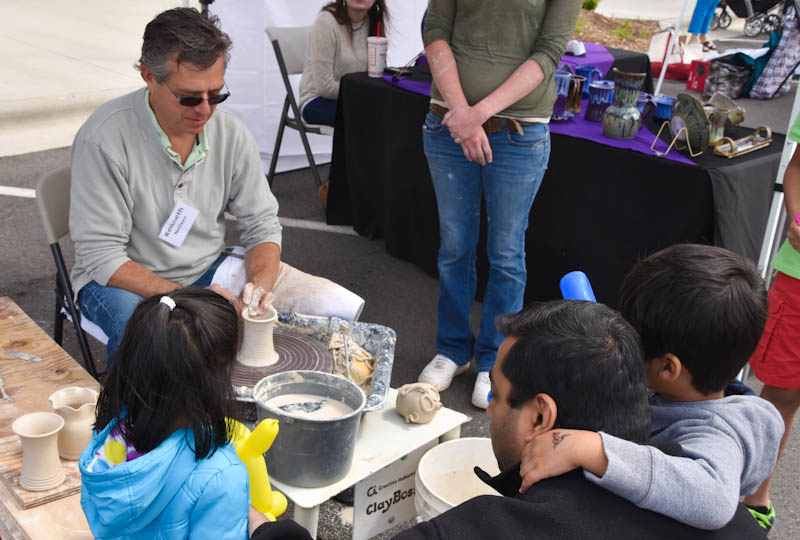 She continued to reach out to Town Staff, including Cultural Arts Manager Lyman Collins and Parks, Recreation and Cultural Resources Director Doug McRainey, who both voiced their support of the event and pushed for its inclusion in the 2017-18 budget, which is currently under review.
Lindsey then contacted and met with Mayor Harold Weinbrecht, who also voiced his support of the idea. He suggested a meeting with the Town Manager, Sean Stegall.
Lindsey met with Sean on Tuesday, February 28, 2017 and was happily surprised by his overwhelming support. Then he asked, "What can we do to have this event this year?" The answer? We need the Town's support. He was only too happy to oblige.
And thus, CaryCitizen and the Town of Cary will be working to together to hold this unique event on the grounds of USA Baseball, which is just west of NC540 off of Green Hope School Road. The complex is usually busy with college playoff games in the spring, but in the wake of HB2, will not be holding any NCAA games this May. The festival will not take place on the actual fields (that would be too tough on the turf), but instead it will be situated on the wide open grassy field to the left of the main ball field, as well as a portion of the parking area.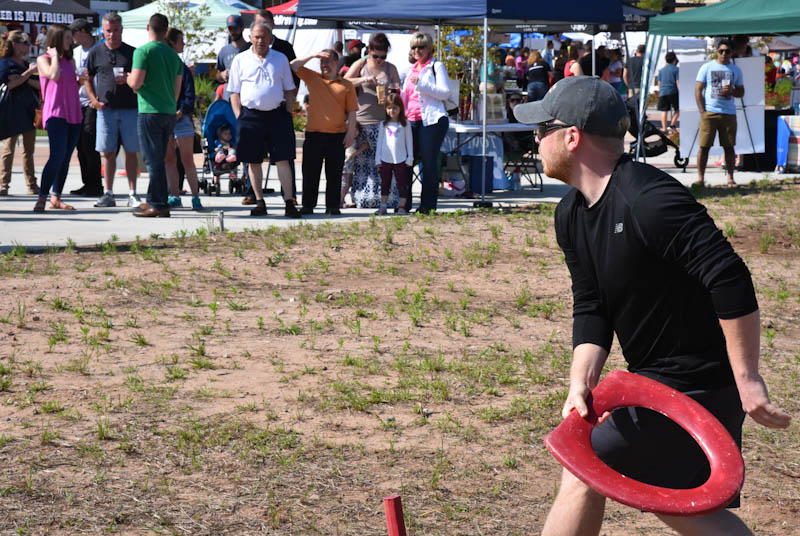 What Can You Expect?
Fest in the West will highlight Cary's rural roots with some artisan demonstrations and appearances by local farmers. The Kids' Zone will feature a large inflatible obstacle course, a magician, face painting and crafts.
Live music will include the Whisky Runners and other bands and musicians to be announced soon.
A Beer Garden will include local brewers Aviator, Jordan Lake Brewing, Raleigh Brewing and more.
The Arts & Crafts Village will have over 40 artisans and craft demonstrations including the Woodturners Guild and the Raleigh Leatherworks Guild and others are being confirmed daily.
Last year, one of the most popular aspects of the event were the contests. Hillbilly Horseshoes, in which contestants throw painted toilet seats at targets (like regular horseshoes), added a dose of hilarity to the day, as did the pie-eating contest in which a dozen contestants raced to finish blueberry pies in record time.
The Food Truck Rodeo will take place adjacent to the lawn in the parking area and will feature 10-14 vendors in trucks and tents.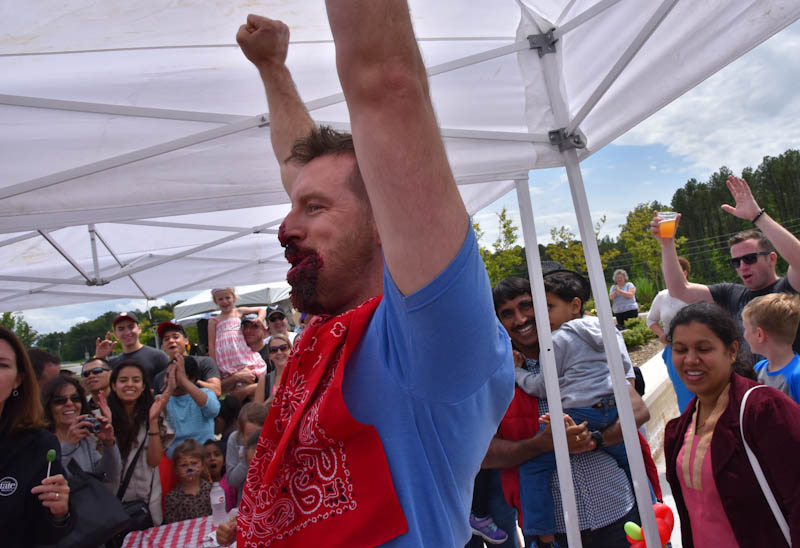 Come One Come All
If you live out west, come enjoy a festival in your backyard. If you live in other parts of Cary, Apex, Holly Springs, Durham, Chatham County or other parts of the west, check out this new festival that will bring us together in the spirit of fun and mild weather for food, music, beer and all things local. Y'all will be in for a good time!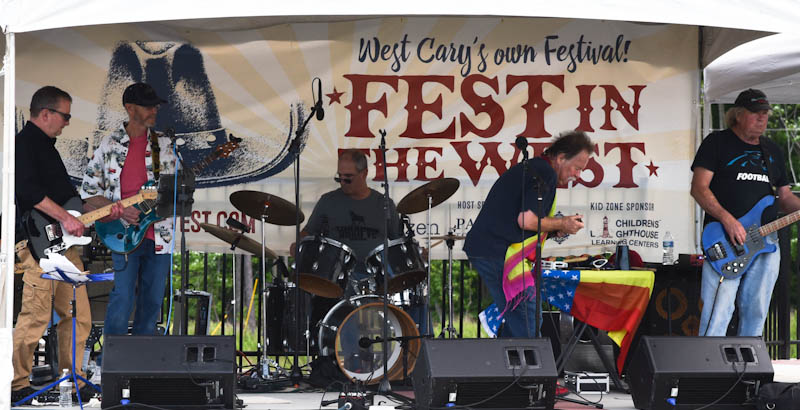 Event Info:
Fest in the West
Produced by CaryCitizen in partnership with the Town of Cary
Saturday, May 20, 2017 | noon to 6 PM
(rain date Sunday, May 21, 2017 | noon to 6 PM)
USA Baseball National Training Complex at Thomas Brooks Park
7445 Green Hope School Rd. in Cary
Website for more info
---
Story by Lindsey Chester. Photos by Hal Goodtree.
https://carycitizenarchive.com/wp-content/uploads/2016/05/fitw-1923.jpg
410
800
Lindsey Chester
https://carycitizenarchive.com/wp-content/uploads/2020/03/cc-archive-logo-450-v3.png
Lindsey Chester
2017-03-17 13:10:15
2018-11-25 11:17:26
Fest in the West Announced for USA Baseball