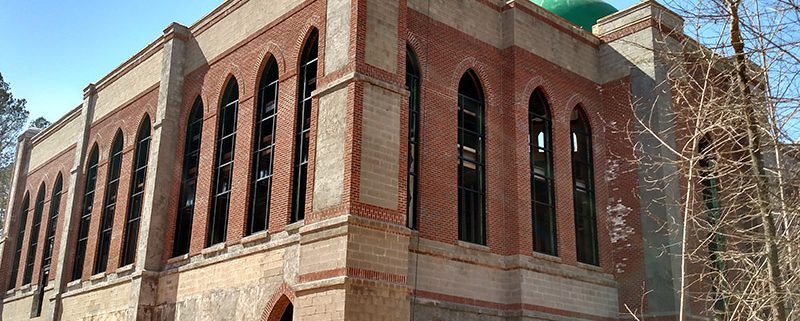 Cary, NC – For more than 10 years, Cary's only Islamic center has operated out of a rental space along Chatham Street. Now, after several years of construction, the permanent mosque is expected to open at 1155 W Chatham St. in 2017, across the street from the current center.
Cary's Only Islamic Center
Construction on the new Islamic Center of Cary started in 2008 but Muslims in Cary have gathered in a temporary space for longer than that at 1076 W Chatham St., according to Shakil Ahmed, the ameer of the Islamic Center of Cary.
"We rented this place in 2004 and we started the mosque here," Ahmed said.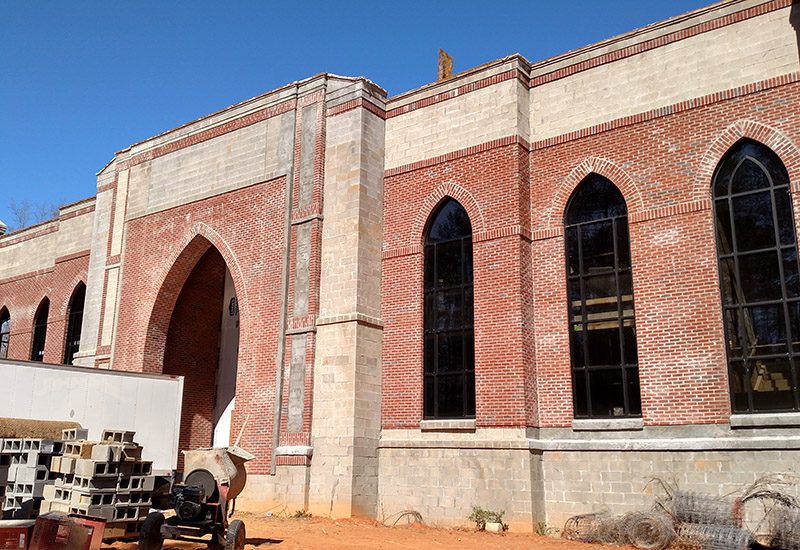 When the center first opened, Ahmed said roughly 10 to 12 people would show up for Friday prayer services. Now, the center gets 200 people coming to these weekly meetings.
"Muslims pray five times a day so you have people coming in at different times," Ahmed said. "You rarely have people show up for all five prayers so we do not count based on that. The Friday prayer is where most people gather and 200 is about average for a community this size."
Ahmed estimated only 20 percent of local Muslims attend the mosque so the Muslim population of Cary is, as Ahmed estimates, between 1000 and 1500.
While the new Islamic Center of Cary is scheduled to open in 2017, only the first floor will be done, with the second and third floors opening the following years.
"It will have a place for worship and conference rooms for lectures and classes," Ahmed said. "The second and third floors will be prayer spaces for men and women and the first floor will be an activity center, with ping pong and things like that."
Before the second and third floors open, the first floor will also act as a prayer space. Once the rest of the mosque is completed, it will be converted to just be an activity center. Included in the center will be a small digital library and space for Sunday school.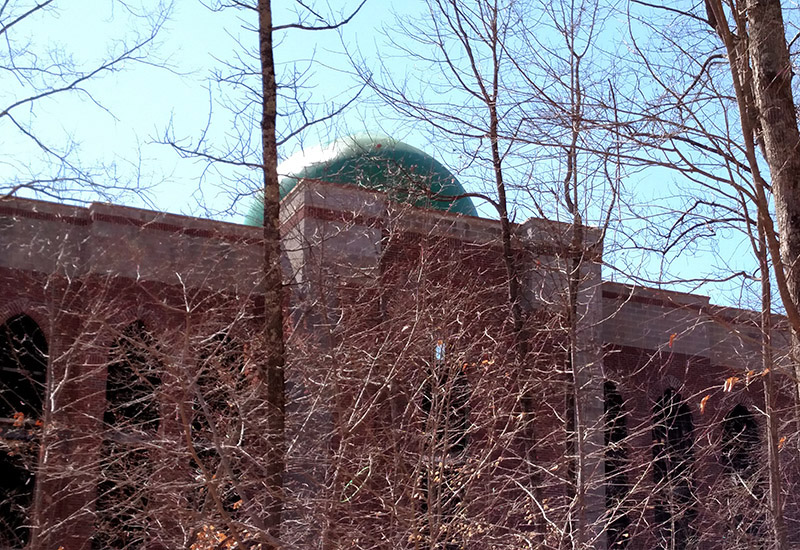 With many other neighbors on West Chatham Street, including another worship space with nearby Bethel Baptist Church, Ahmed said they have been trying to forge a relationship with them and have held meetings to see if any of the construction bothers them, particularly now that heavy equipment has been brought in.
"The original plan was to open onto Trimble Avenue but the neighbors complained about possible traffic so we changed the plans to open on Chatham instead," he said. "We are responding to feedback and we will respond to any more that come."
Support from Cary Residents
Part of the reason for the long construction time is due to the restraints on raising money Ahmed described.
"In Islam, we cannot borrow money on interest so we have been asking for money through donations," he said.
This fundraising has been done by reaching out to the mosque's constituency and Ahmed said, to complete this first floor, they need another $6000 to $7000.
"I feel optimistic we can do this," he said.
When it comes to the center's relationship to their non-Muslim neighbors, Ahmed described one story that he said has stuck in his mind: when the original Islamic Center of Cary opened in 2004, a news reporter asked nearby residents how they felt about it, misrepresenting the size of the community in their question and describing "thousands of cars" going down the street to get into the center.
"The neighbor said 'We have a right to build churches so they have a right to build a mosque,'" he said. "That meant a lot to me."
Since the election of President Donald Trump, Ahmed said they have been getting more support from locals and he is planning on collecting all of the messages in a scrapbook for the new mosque.
"We have gotten letters and flowers saying 'Don't worry, we are with you,'" he said. "It has been overwhelming support from our neighbors. Cary is a great town with a wonderful community."
The new Islamic Center of Cary is set to open this year on 1155 W Chatham St., with the current center at 1076 W Chatham St. Once construction is completed, Ahmed said the original location will revert back to a rental space.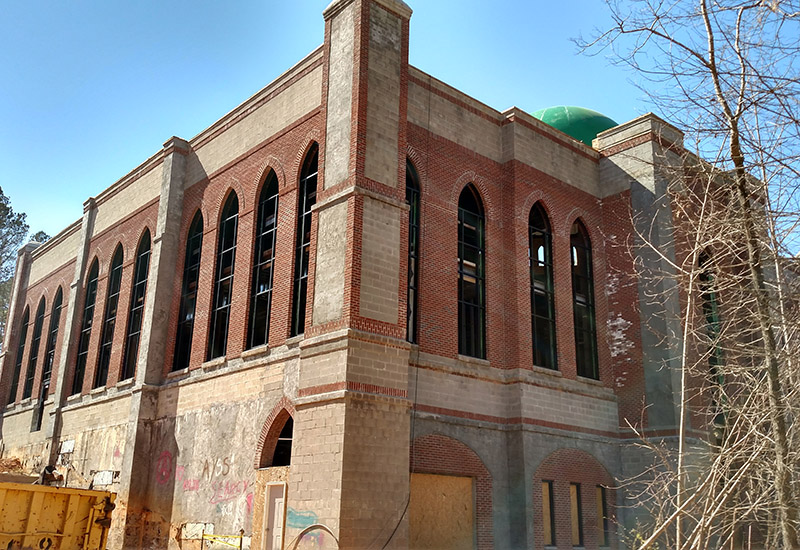 ---
Story and photos by Michael Papich.
https://carycitizenarchive.com/wp-content/uploads/2017/03/NewMosque4.jpg
550
800
Michael Papich
https://carycitizenarchive.com/wp-content/uploads/2020/03/cc-archive-logo-450-v3.png
Michael Papich
2017-03-20 13:05:34
2017-03-20 10:43:48
Cary's New Mosque Expected To Open This Year