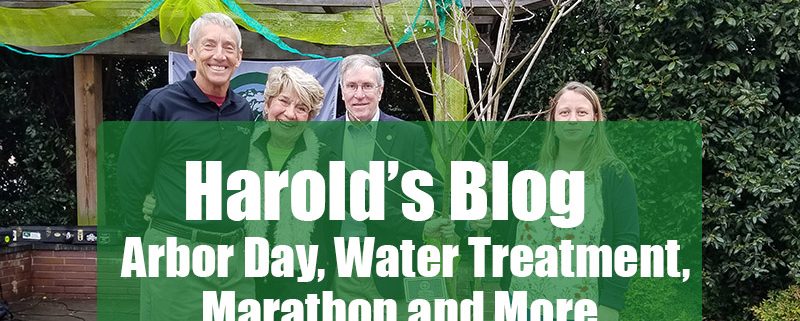 Cary, NC – This was another busy week for me which is typical for this time of year.
Monday – Diversity Summit Feedback
Monday started with my weekly one on one meeting with the town manager. We talked about several issues including the potential development proposal by Columbia Development to include a Wegmans across from the mall. Our meeting lasted about half an hour.
Later Monday several staff members met with the owner of Jira development and several other business leaders to talk about the Diversity Summit this past January. Originally Rachael Dolezal was supposed to be a part of the summit. While Jira selected Dolezal the town took criticism which included several pastors from the African American community. Eventually Rachael Dolezal was pulled from participating at the summit. The leader from Jira complained that the town knew about Dolezal and did nothing until there were complaints and then "threw them under the bus". Needless to say this was a learning experience for all of us and fingers can be pointed in all directions. I am sure as we move forward the town will make sure that we do not see these types of issues again.
Monday night I attended the soft opening of the new Ruckus in Apex in the Costco shopping center. Interestingly the developers of that project talked to Cary about putting that development in MacGregor Village at one point.
Tuesday – Wake County Transit Plan
Tuesday I joined council member Jack Smith in a taping of Cary Matters. Our topic was the Wake County Transit Plan and how it will impact Cary. We were able to do the episode one take.
Wednesday – CAMPO Meeting
Wednesday I participated in the Executive Board meeting of the Capital Area Metropolitan Planning Organization. There were no big decision points that impacted Cary. Several items were presented as information.
Later Wednesday I became ill and was unable to attend PRCR volunteer recognition banquet which was disappointing. This was the first one I have missed and I apologize for missing the opportunity to thank all those who helped make our parks the greatest in the nation. Fortunately, after 11 hours sleep and a little cold duration reduction medicine I was good to go on Thursday.
Thursday – Water Treatment
Thursday I facilitated a meeting of the Cary/Apex Water Treatment Facility Advisory Committee. One of the features of this partnership is an annual meeting to address capital and operational budget proposals for the upcoming fiscal year. These were presented by staff and agreed on by the committee to be forwarded to the Cary and Apex council for approval.
Later Thursday I facilitated a meeting of the Western Wake Partners Policy Advisory Committee. Each year this committee meets to address capital and operating proposals for the upcoming fiscal year. After the proposals from staff the committee unanimously approved the staff recommendations for operating and capital expenditures.
Friday – Meeting with Mayors
Friday I joined a meeting of the North Carolina Metro Mayors for a legislative update. Topics discussed included the strong likelihood that HB2 will stay, the potential attempt by the state to take over water systems (again), sanctuary cities, sunshine laws as it pertains to text messages, exempting airport runways from fees, authorization for cities to provide broadband and internet, and small cell technology (on streetlight poles) to be in public right-of-way.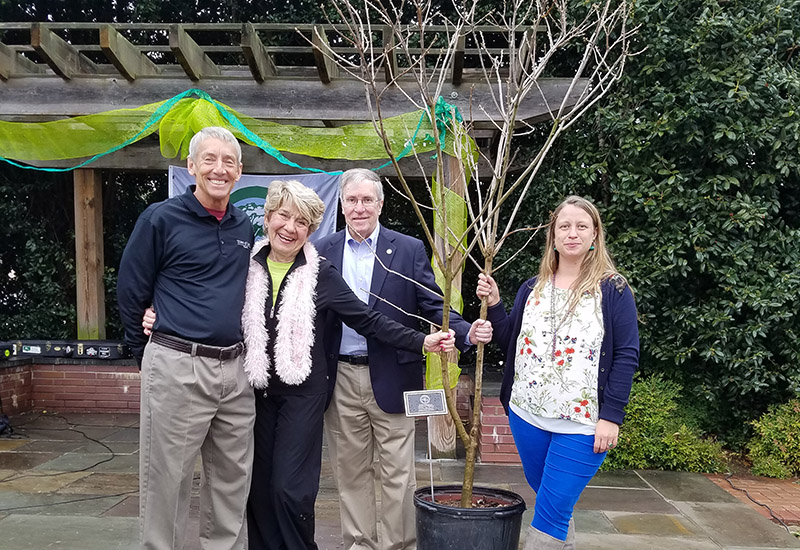 Saturday – Arbor Day
Saturday I gave remarks at Cary's Arbor Day celebration. Here are excerpts from my remarks as we accepted our designation as a Tree City USA for the 34th time:
I am deeply honored to accept the Tree City USA designation on behalf of our citizens and am excited to continue our community's tradition of celebrating the importance of trees.

The National Arbor Day Foundation awards this certification to communities of all sizes that meet strict criteria. One of these is the observation of Arbor Day like we're doing today. Another is the investment in trees based on your community's population, which I'm proud to report we went well above and beyond. Another reason is because of the countless hours donated by our Spruce volunteers. Each year thousands of volunteers collects tons of litter, build gardens, restore stream banks, plant trees, and beautify our Town. Spruce volunteers tackle projects both large and small, but all of them play an important role in building a culture of conservation in Cary. From planting 200 young trees along the banks of Swift Creek to collecting 6,288 pounds of litter in one single day at our Fall Litter Sweep. These dedicated volunteers help make our community great!

Many of you will leave here today holding a tree with the goal of improving the look of your yard. I want to challenge you to find a few hours in your schedule to help improve our community by joining friends and family and volunteering with Spruce. We have a Spring Litter Sweep on April 1 where we'll take to parks and neighborhoods for some outdoor beautification. And please don't forget to check out the Earth Day Celebration as part of Spring Daze Arts & Crafts Festival on April 29.

Tree-lined streets and preserved open spaces are a defining characteristic of our community, and we know our citizens care deeply about tree preservation. Thanks for keeping Cary clean, green, and beautiful.
After a proclamation I visited the booths that were set up with various green initiatives. I took home a Fringe Tree sapling that was being handed out to visitors. What a great tradition for Cary.
Saturday evening I joined over 100 folks from our Chinese community at the Mayton Inn. I was introduced to several as they celebrated their businesses and St Patrick's Day. I must have taken 60 pictures with guests. I am so proud to live in a diverse community that embraces our differences and different cultures.
Sunday – Tobacco Road Marathon
Sunday I had the honor of giving welcome remarks at the 8th Tobacco Road Marathon. I have been fortunate to do this since the very first one. It was amazing watching over 5,000 runners cross the starting line. And it took them just over 7 minutes to do it. What a great event for Cary.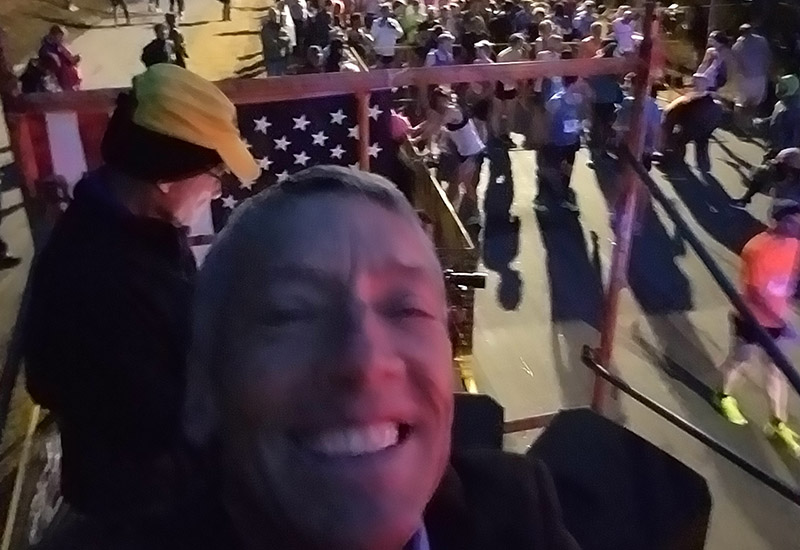 Town Manager's Report
The town manager's report for this week included:
Bond Brothers Wins Contest!

USA Today announced the winner of their Best New Brewery in the country and the winner is right here in Cary! Bond Brothers came out on top among an initial 20 nominees and was chosen by a panel of experts that partnered with editors from USA Today.

Son Arrested in 2015 Death of his Mother

As you know from our news release early this morning, we arrested Nalini Tellaprolu's son for her 2015 murder.

I want to thank Chief Godwin and his team along with District Attorney Lorrin Freeman and her group for taking the time needed and working so effectively together to close this chapter in a very sad story for our community. This is a blow to so many who knew the family, and we cannot overlook their pain in what has unfolded.

As a reminder, all requests for information moving forward after an arrest are referred to the DA to ensure that we don't do anything that impacts the next steps in the process, so what we will be able to share with you beyond this email will be extremely limited.

Cary Hosting Annual Triangle Bike & Ped Workshop

Cary has been selected to host the seventh annual Triangle Bicycle & Pedestrian Workshop, to be held on April 7 from 8:15 am to noon, at Cary Arts Center.

At the workshop, participants will learn and discuss bicycle and pedestrian topics, including:

Local and Statewide Initiatives
NCDOT & Legislative Updates
RDU Forest Trail Center and Triangle Bikeway
Developing the BWI Airport Bicycle Trail and much more!

Optional lunch (on your own) and walking tour of downtown Cary will follow the workshop. We will share more details as the event gets closer!

Additional Information on Stormwater Measures

The Town has taken considerable measures to protect water quality and provide relief for flooding. These measures include innovative ordinances to protect storm buffers and control runoff by development. They include policies to evaluate citizen requests to reduce flooding and improve drainage. The Town has completed numerous projects to manage stormwater more effectively and improve streams. The Town completed a Stormwater Master Plan in 2013 and a Town Center Area Floodplain Study in 2006. The Town's stormwater program operates under an NPDES Stormwater permit issued by the state of North Carolina Department of Environmental Quality.

We have created an index of information that describes these initiatives and actions in more detail to provide a more complete picture of Cary's approach.

Additionally, you can watch the stormwater primer delivered by Steve Brown at the Council meeting on March 9.

Cary Community Plan Overview

Staff from the Planning Department hosted an overview session in Council Chambers for all employees to learn more about the Cary Community Plan. The overview walked through each of the 10 chapters and the policy themes that are interwoven throughout the Plan. The Cary Community Plan is our guiding document and will play an integral role for everyone as we work to keep Cary great.

Cary Lends Fire Assistance to City of Raleigh

As you may have seen on the news, a large apartment complex under construction in downtown Raleigh caught fire Thursday evening. Cary Fire was able to lend a hand for several hours by sending Cary three engines, one ladder truck, and one Battalion Chief.

The construction fire also damaged surrounding properties, including the NC League of Municipalities. Lana has been in touch with Paul Meyer, Executive Director, and offered Cary's assistance in any way.

CAMPO Executive Meeting Action Summary

On Wednesday, the Executive Board approved the Harnett County Comprehensive Transportation Plan Amendments including updates to highway, transit, bicycle and pedestrian recommendations and approved the contract for the Triangle Strategic Tolling Study that will create a comprehensive regional tolling strategy. The Executive Board also received information on the FY 2018 Wake Transit Work Plan that authorizes and institutionalizes Wake County Transit Plan Implementation Investment Decisions. Finally, the Board received information regarding the call for projects as part of the Mobility of Seniors and Individuals with Disabilities Program, which supports the provision of transportation services to meet the specific needs of elderly persons and persons with disabilities. The next Executive Board meeting is Wednesday, April 19 at 4 p.m. at CAMPO's new location, One City Plaza, 421 Fayetteville Street, Suite 203, Raleigh.

Student Tour of Cary Parks

On Tuesday, seven 6th grade students from Rochester, NY toured Marla Dorrel Park, Hemlock Bluffs, and Jack Smith Park as part of their unit study on 'play.' They selected Cary as one of four sites around the country as a place to learn about best practices in park development.

Still Aboard the Spirit of Singapore 

The Jordan Lake Aeration System, aboard the Spirit of Singapore container ship, passed through the Panama Canal earlier this week on its way to the final destination in Charleston, which is expected on March 24. Once the ship arrives, the equipment manufacturer has paid for custom officials to inspect the cargo so when it is off-loaded it can go directly to a truck for delivery.

Recognitions 

The Parks, Recreation and Cultural Resources Department hosted their annual banquet for PRCR volunteers. This year's banquet and silent auction was themed, "Heart of Gold," as a nod to the Gold Medal Award the Town received earlier this year. We'd like to thank everyone who had a hand in organizing such a successful event – not to mention our awesome volunteers who help to keep Cary great!

We'd like to recognize the efforts of the crew from Engine-1 after they witnessed a sudden cardiac arrest of a resident while exercising at the Westover Hills Apartment Clubhouse. The crew from E-1 rendered immediate aid and after one defibrillation from an automated external defibrillator successfully revived the resident. The patient was transported to an area hospital and is reported to be in good condition.

And lastly, congratulations to Captain Daniel Lee, who was recognized as the 2017 American Legion Post 67 Firefighter of the Year during their recent annual Public Safety Awards Banquet. Captain Lee is a 23-year veteran of the Fire Department and works as a supervisor at Fire Station 9. Captain Lee has been instrumental in coaching and monitoring firefighter fitness levels for more than 15 years.
 Emails From Citizens
Emails from citizens this week included:
A complaint about an upcoming rezoning at White Oak (council has not seen a report)
A request for more signage about USA Baseball.
Comments about the town's new towing ordinance.
A complaint that the town is causing light pollution with LED street lights.
A complaint about mobile alerts.
A complaint about Cary Parkway from Kildaire to US1.
Multiple requests to attend events (tis the season)
Next week the council will be on an inter-city visit to Arizona. Other than that there are no other activities planned.
Get In Touch
Well, that is all for this week. My next post will be on Sunday, March 26th.  Although I have Facebook and Twitter accounts those are not the best means of communications with me. Please send all Town of Cary questions or comments to Harold.Weinbrecht@townofcary.org and email personal comments to augustanat@mindspring.com.
---
From the blog of Cary Mayor Harold Weinbrecht. Photos courtesy of Harold Weinbrecht.
https://carycitizenarchive.com/wp-content/uploads/2017/03/HaroldsBlog-Mar20-Featured.jpg
550
800
Harold Weinbrecht
https://carycitizenarchive.com/wp-content/uploads/2020/03/cc-archive-logo-450-v3.png
Harold Weinbrecht
2017-03-20 10:25:16
2017-03-20 10:01:57
Harold's Blog: Arbor Day, Water Treatment, Marathon and More