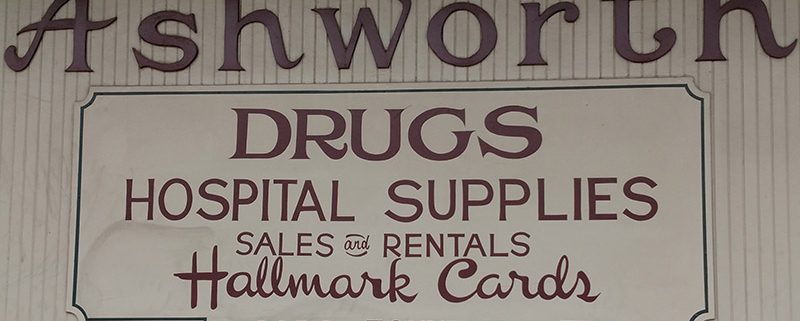 Cary, NC – Downtown Cary has gone through a lot of changes, some of which just in the past five years. But one constant has been Ashworth Drugs, now commemorating 60 years of service.

60 Years in Downtown Cary
Paul Ashworth, the current owner of the landmark downtown pharmacy, said a lot has changed since his parents moved to Cary in 1957.
"It was literally a one-streetlight town," Ashworth said.
Since then, the business has grown up with the town as Ashworth put it and that gives them an advantage over newer stores.
"We have our customers and now we have the benefit of their children, their grandchildren and even now their great-grandchildren as customers," Ashworth said. "We've kept this continuity that gets you to know people and then we've befriended new people as they came."
To celebrate the 60 year landmark, the store is giving away free ice cream until Saturday, April 22, 2017, which Ashworth said creates some more excitement in the community.
"We want to do something for the customers because they do so much for us," Ashworth said.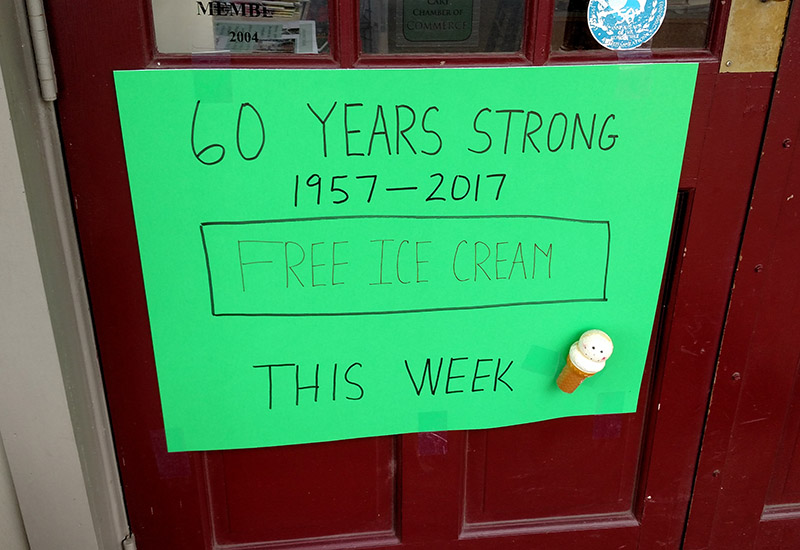 And the longevity of Ashworth Drugs does not only mean it connects the owners with customers but it allows community members to connect with one another.
"The soda fountain has always been a gathering spot," Ashworth said. "We call it 'Where Friends and Family Meet.'"
In the past five years, the restaurant side of the pharmacy has grown, growing from 30 to 50 seats. And Ashworth said it is a spot for not just families to come and meet but people from all walks of life.
"After being here a few minutes, they'll meet someone they know and start talking," he said. "And with the Town of Cary and the Chamber of Commerce so close by, there's a lot of networking that gets done."
The Third Room
With the various services Ashworth provides, with its soda fountain and table-side service, it can make some people forget this is also a pharmacy.
"This kind of service was very common in pharmacies 50 to 60 years ago," he said. "When we first moved here, there was only one other pharmacy in town and now it's been redone as the local bottle shop, hence the name 'Pharmacy Bottle + Beverage.'"
And the kind of service Ashworth provides is rare nowadays for a pharmacy but he also said it is rare for most businesses.
"Over the years, small towns have realized it's tough to keep these kinds of stores open," he said. "We've had analysts tell us we have five-star service at three-star prices."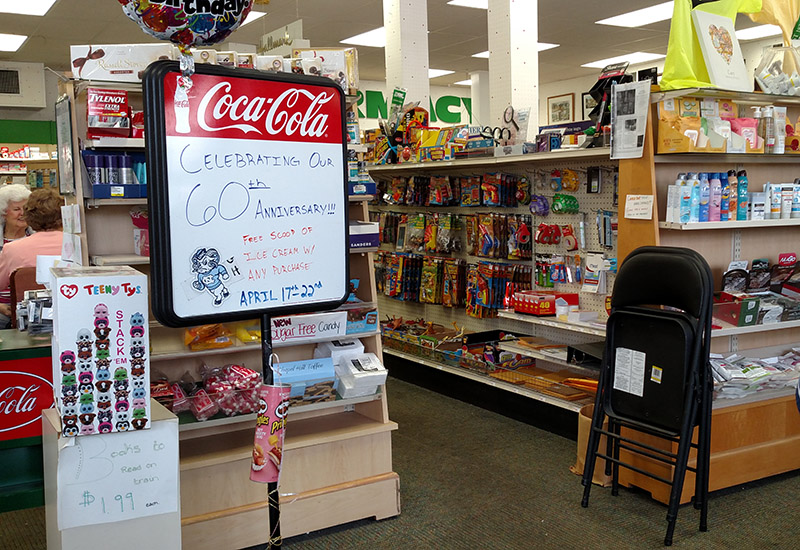 To offer table service with the food prices the store offers, Ashworth said, is uncommon but it is what they want to stick with.
"We can do it because we've been here forever," he said. "You couldn't do it if you opened today."
Through it all, Ashworth said he wants his store to be people's third room. As he explained it, your home is your first room, your work is your second room and where you relax is your third room.
"With downtown's revitalization, you have people who are vying to be the third room," he said. "But that's been our niche for a long time."
Ashworth Drugs is located at 105 W Chatham St.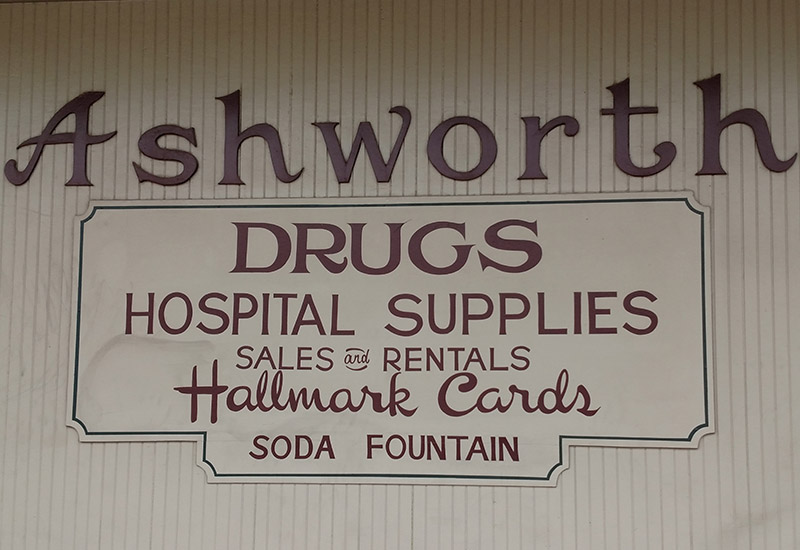 ---
Story by Michael Papich. Photos by Michael Papich and Paul Ashworth.
https://carycitizenarchive.com/wp-content/uploads/2017/04/Ashworth2-2.jpg
550
800
Michael Papich
https://carycitizenarchive.com/wp-content/uploads/2020/03/cc-archive-logo-450-v3.png
Michael Papich
2017-04-19 13:06:51
2017-04-19 13:09:18
Ashworth Drugs Celebrates 60 Years